Losing your mobile or having it stolen is not the worst thing that can happen to you. It is more critical that someone discovers your passwords with which you access your main applications, be it email, social networks or financial entities. This is one of the great fears of consumers in this era dominated by digitization and technology.
And it is that, as they say, our life is on the phone or on our computer . It is what the era of digitization has. Burglars are now virtual thieves and, without any physical violence, they can rob us as much as they want in any cybercriminal activity. The first advice given by all the experts and ourselves is that you do not use the same passwords for everything. Manage several options and introduce capital letters, numbers and another series of symbols to make it easier for hackers .
Of course, it would also be necessary to introduce a two-factor authentication with biometric data such as the reading of your fingerprint and facial recognition. Everything helps and nothing is little to protect us from a cybercrime that seems to be one step ahead of users and industries.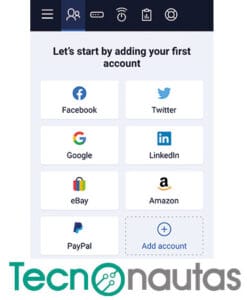 This password manager helps you with your multiple passwords
Second, we recommend that you use some software that helps you manage this critical information today. Data is the new gold and as such, it must be stored securely on our devices. Therefore, the key is in a good password manager. It is the great ally for companies and it should also be for home users.
You can find several internet alternatives, but we present one of them recently launched by Bitdefender , a world leader in cybersecurity, which has a lot of experience in businesses and individuals when it comes to helping them defend themselves against all kinds of cyberattacks with solutions that optimize their experiences in the digital environment.
Well, the company has just announced Bitdefender Password Manager , a new solution for home users that simplifies the creation and management of strong passwords for all online accounts on multiple platforms, including mobile ones.
How does Bitdefender Password Manager work?
Bitdefender Password Manager is a new manager that generates and saves unique and highly complex passwords for each account, allowing users to securely manage all their login credentials through a single master password. This solution features end-to-end encryption, easy setup and installation, and intuitive functionality that makes it easy to use regardless of user level.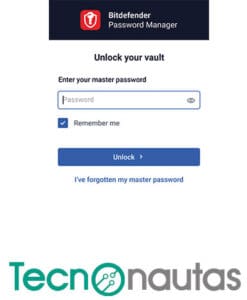 Bitdefender recently conducted research analyzing the online behavior of more than 10,000 users around the world, finding that 50% of people use the same password for all their online accounts, and nearly a third (32%) use the same password on multiple accounts.
Currently, each user has, on average, eight online accounts, and more than half of them manage their passwords from memory. As a consequence, a large part resorts to weak and easy-to-remember passwords. In the end, our head is what it is, so it is necessary to have the help of machines to have all the passwords we use at hand.
"Cybercriminals are always looking for weak passwords so they can easily compromise their victims' accounts, steal their identities, and profit from selling their credentials on the Dark Web," says Ciprian Istrate , Vice President of Bitdefender Consumer Solutions. "Although users understand the importance of strong passwords as a security best practice, the ease of being able to memorize a few passwords and reuse them everywhere weighs heavily on most users. We have created Bitdefender Password Manager being aware of this reality and to offer the best password protection available on the market without the user having to give up their comfort".
  What can we do with this password manager?
Generate strong passwords: The solution allows you to create a strong, complex and unique password for each account with a single click. Automatically saves and populates credentials for websites the user regularly visits to speed up logins.
Manage and auto-populate credit card details: Automatically and securely store and populate credit card details and personal data to streamline form-filling and payment processes. All data is encrypted and decrypted locally, and only the account holder has access to the master password. No third party will have access to the user's financial information.
Sync our passwords across multiple platforms: Browser extensions for Windows and MacOS support a multitude of web browsers (Chrome, Firefox, Edge) and mobile devices (Android and iOS). Safari support is coming soon. Allows synchronization and automatic access to passwords from any device.
Automatically block logouts: For cases where the user forgets to log out on a device other than their own, Bitdefender Password Manager automatically locks with a PIN or logs users out after a period of inactivity. Account recovery capabilities ensure that users never lose access to their passwords and can retrieve the master key at any time.
Import existing credentials from any platform: User can easily import data and passwords from other platforms including Bitdefender Wallet, Chrome and Firefox browsers, 1Password, LastPass, Dashlane, Sticky Password and more.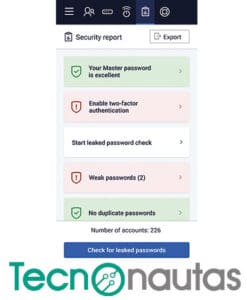 Availability 
Bitdefender Password Manager is now available. Users of a large part of Bitdefender's consumer products have a 90-day free trial available to them.