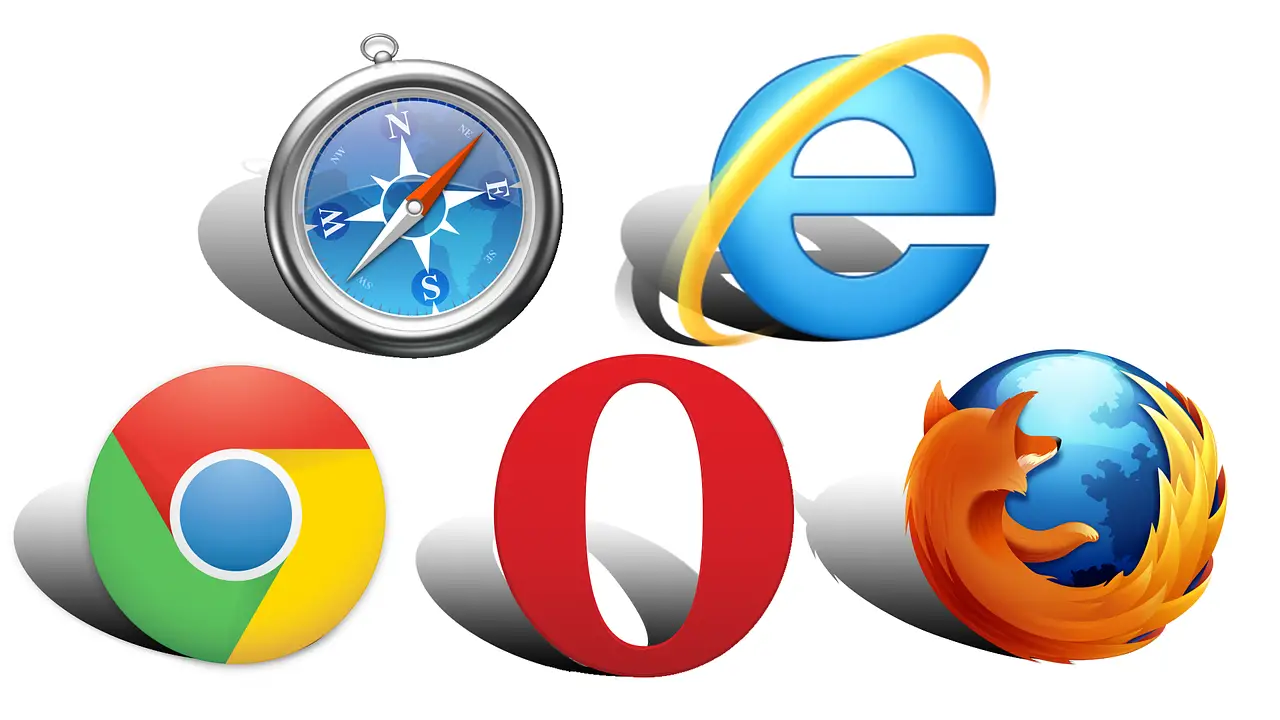 Pixabay-browsers-1265309_1280
Windows is one of the most important operating systems and is installed by default on many computers. The Microsoft Edge browser is included in new Windows versions. Chrome, Firefox or Opera also offer users a multitude of functions, which are practical depending on the Windows operating system.
The different browsers under Windows
A whole range of browsers can be used under Windows. The most popular browsers include:
Microsoft Edge
Mozilla Firefox
Google Chrome
Opera
Apple Safari
In addition to the five large browsers, there are many small browsers on the market such as Brave, Cliqz or Vivaldi. Support for Internet Explorer – the root browser for Windows operating systems since Windows 95 – was discontinued in 2015. The successor Microsoft Edge brings important improvements and unique features with it.
Internet Explorer and Microsoft Edge
As of Windows 10, Internet Explorer is replaced by Microsoft Edge. The close connection to the operating system enables efficient work, which works particularly comfortably thanks to the integration of Microsoft's voice assistant Cortana. Thanks to its tidy design and smart security functions, Microsoft Edge is a worthy successor to Internet Explorer – but less powerful and flexible than the "large" browsers of the competition.
Mozilla Firefox on Windows
Mozilla Firefox was introduced in September 2002 and has since been the main browser for many Windows users. The program, which is now version 68, runs without any problems under the various Windows operating systems. In October 2017, Firefox discontinued support for Windows Vista and XP. This means that no new security updates are available for the old operating systems. Windows 2000 and earlier versions can only be used safely with external updates.
Opera on Windows
Opera is characterized by its innovative functions. The program, designed in 1994, comes with the Presto layout engine, which is compatible with Windows operating systems. The browser offers practical functions such as tabbed browsing, in which several websites are opened simultaneously in one window. Firefox, Chrome and Safari now offer comparable options. Opera also has a turbo mode, with which you can surf particularly quickly and save energy. This is particularly useful for resource-hungry Windows 10.
Google Chrome on Windows
Google Chrome is Google's in-house browser and is currently the most popular program for surfing the Internet. Google Chrome usually comes first when it comes to the best browser for Windows, since easy use, add-ons and themes, as well as regular updates are at the forefront of the development. The browser is also replaced by Google search, even though many of Google's online functions work particularly well with Chrome. For example, the optimization of the website in the browser is not very important. You can find out what they are in a detailed article elsewhere.
Safari on Windows
Despite the development by Apple, the Safari browser also works well under Windows XP, Windows Vista, Windows 7 and all other versions. Important functions such as add-ons, bookmark list and incognito mode also come with Safari. An important unique selling point: Mobile Safari displays PDF files without detours. Other browsers require that the user first opens the PDF file in a suitable program.
The best browser on Windows
Which browser is the right one under Windows depends on personal preferences and the intended use. Microsoft Edge enables fast Internet access immediately after setting up the operating system, then Chrome, Firefox and Safari are characterized by a huge range of functions. The tidy Opera browser has many unique features, while small browsers like Brave impress with innovative data protection functions or low data consumption.