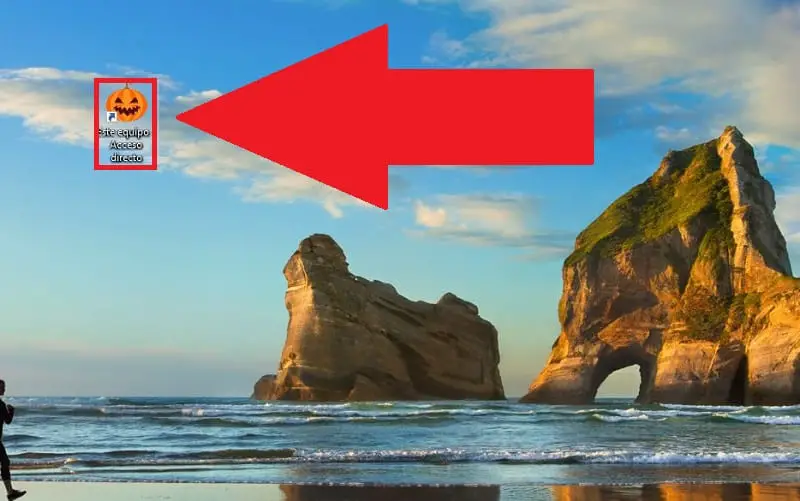 October 31, 2022 is approaching and with it Halloween . For this reason, you may be interested in doing searches about this holiday and you will be happy to know that at Howpchub we have made some articles that could help you. For example, you can see a 3D skeleton dancing in your house , a list of horror movies or the best wallpapers according to these dates . However, today we are going to show you a trick with which you can change the "This Team" icon to a Halloween Pumpkin , so you can customize your PC in a very original and themed way.
When is Halloween Day 2022? 🧙‍♀️
On October 31 , 2022 . _
Download An Icon Of A Halloween Pumpkin 2022 🎃
The first step will be  to download a pumpkin icon in PNG which you can find on Google, however it is easier to obtain it from a free image bank through the  following link .
Once inside the page we only have to select the section that says «ICO» .
We give «Download ICO» .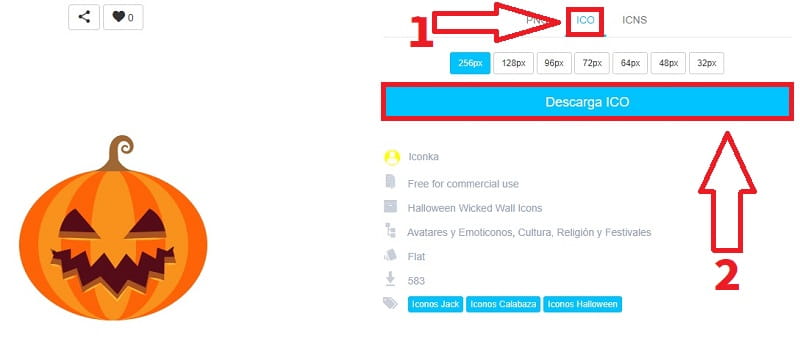 How to Change My PC Icon for a Halloween Pumpkin Step by Step 2022 🧹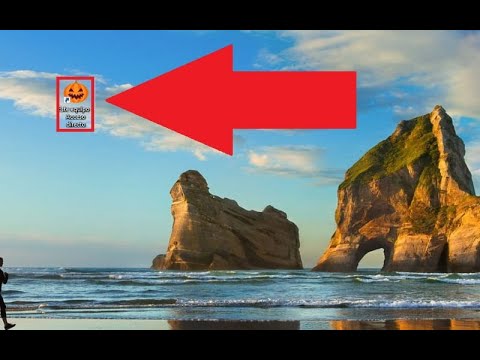 You already have the pumpkin.ico file on your computer, now you just have to create the icon to create the "My Computer" icon on the Windows desktop 👈 you can follow this tutorial although it is best to create a shortcut in this way :
We open the Windows file explorer in the taskbar.

The next step will be to create a direct access to "This Computer" on the desktop of our computer, for which we will have to follow these instructions:
We click with the left mouse button on "This Computer" .
We move the icon to the desktop to create the shortcut.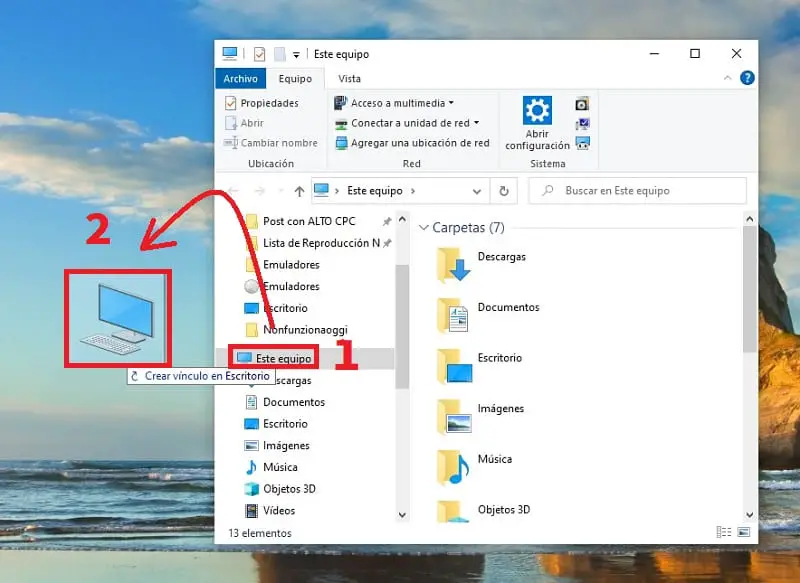 Put A Pumpkin As Icon Of "This Computer" In Windows 11 and 10 Easy and Fast 2022 🕸🕷
Right-click the "This Computer" shortcut .
In the pop-up menu, click on the "Properties" button .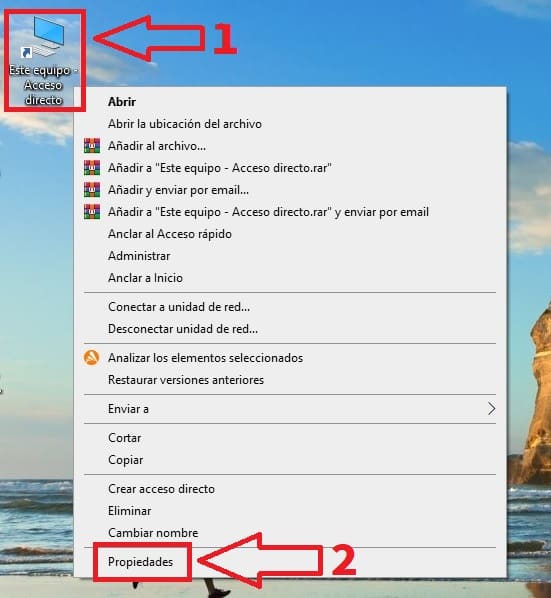 To modify the shortcut of "This Team" for a Halloween pumpkin we will have to do the following:
Click on "Change Icon" .
Then we click on "Examine" .
We select the pumpkin icon .
Finally we select "Open" .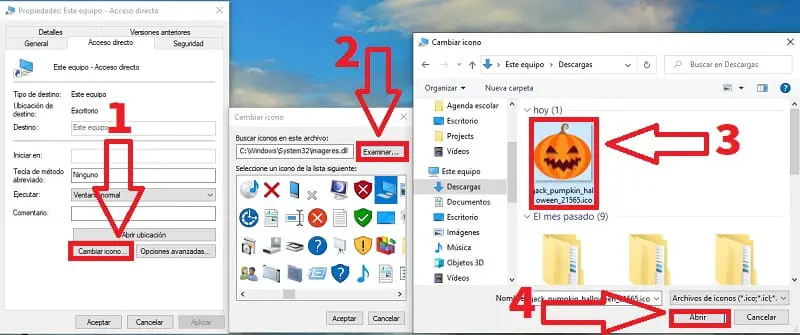 We select the Pumpkin icon in the Windows download folder.
We will give "Accept" .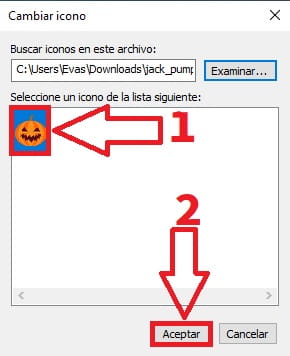 And just like that, we can change "This Team" for a Pumpkin icon , ideal to celebrate Halloween on October 31, 2022 .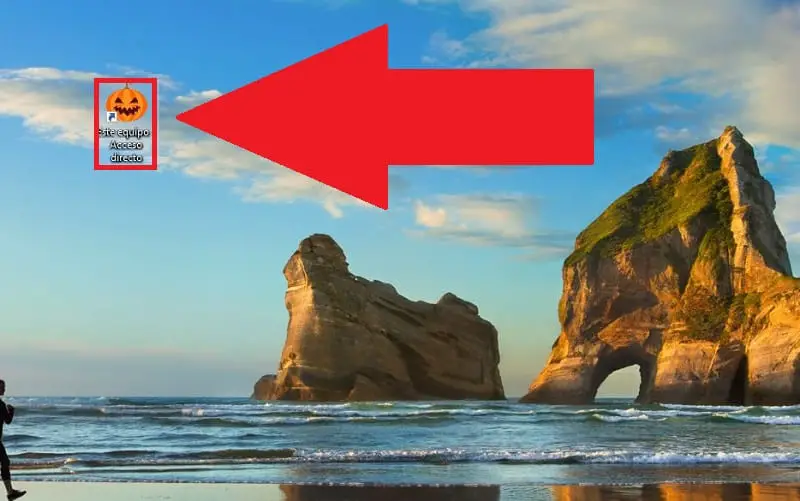 If you have any questions about this tutorial you can always leave me a comment and I will try to answer as soon as possible. Remember that you would help me a lot if you share this article with your friends and family through your social networks. Thanks for everything and Happy Halloween 2022! .