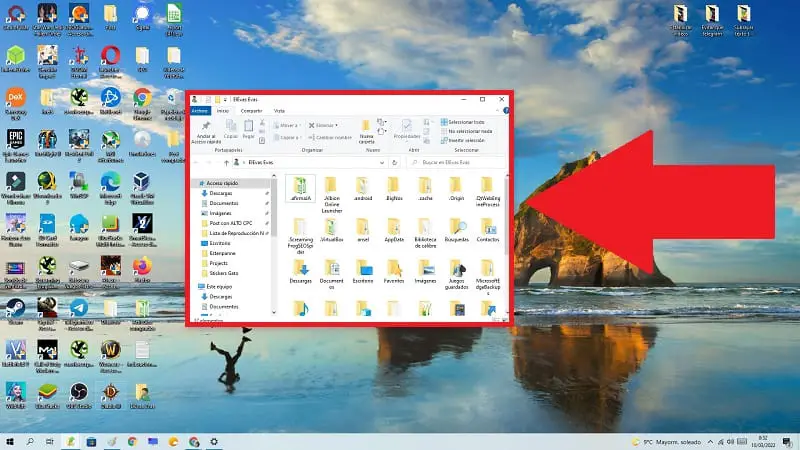 Windows is software with a multitude of contents, folders and files which are installed for the internal management of the operating system itself. Precisely for this reason, we must be careful when modifying its files or folders , since any mismatch could cause the system to collapse . That is why we must be very clear about which folders are valuable for the system to work correctly. One of them is the user folder , a very valuable directory where there are files, documents, images and the Appdata folder associated with software linked to our profile. And this is precisely the reason that has brought you to Howpchub, because you want to create a shortcut to the user folder in Windows 10 , to be able to quickly access this directory and to be able to manage our content more efficiently
What is the Windows User Folder and what is it for?
It is a specific folder where each user independently saves their personal files . In this directory we can find different folders such as: Documents, Music, Videos, AppData and Downloads.
Where is the Users folder in Windows 10 2022?
To access the user path in Windows 10 , the first thing to do is open the file explorer from the taskbar .

Once inside the browser we go to the address panel and write the following:
C:\Users\
In this way we will access all the user profiles available on our PC .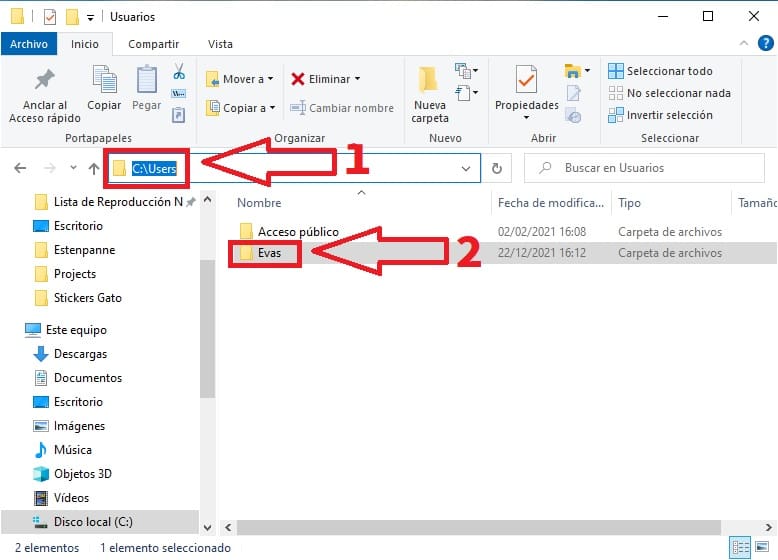 How To Open Windows 10 Users Folder Quickly With One Command 2022
Another way to access the system users folder very quickly is through a command , for this we will have to open "Run" using the following quick keyboard shortcut:
And then we write the following:
%userprofile%
Then we click on "Accept" .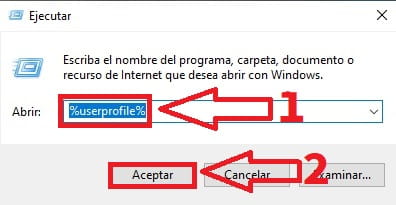 How to Put a Direct Access to the Users Folder on the Windows 10 Desktop Step by Step 2022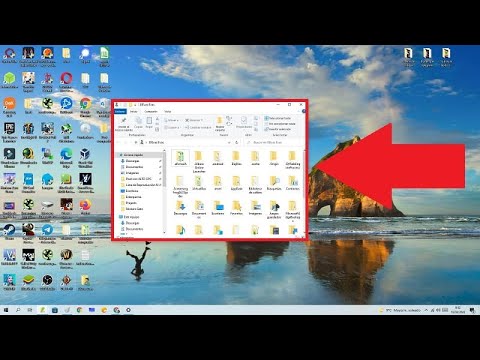 The first thing will be to open the Windows configuration , so you will only have to press the following key combination:
Then on the next screen we will access "Personalization" .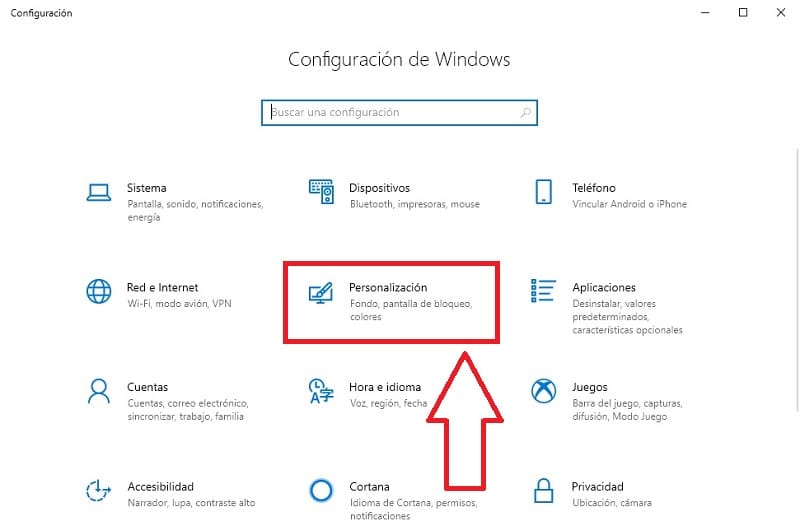 Once inside "Settings" we will have to do the following:
In the left side menu we select «Themes» .
Click on "Desktop Icon Settings" .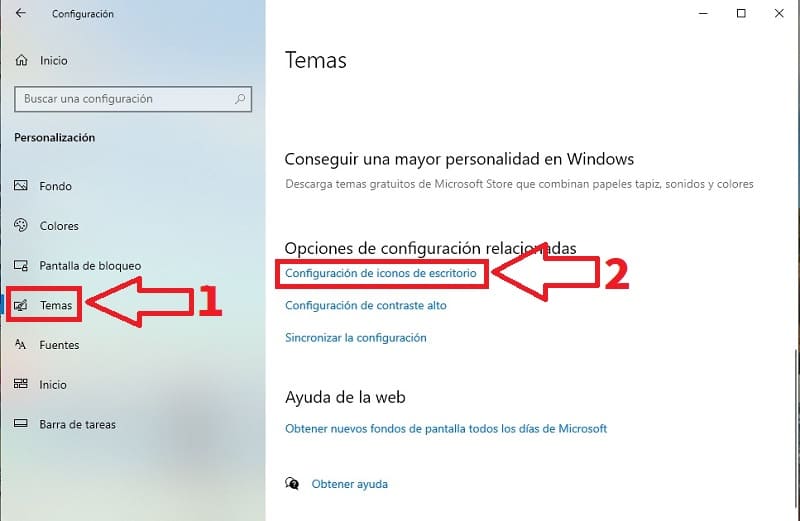 Within the icon configuration we will have to do the following:
We activate the "User Files" box. .
We give «Apply» .
We will see how the icon will appear on the desktop of our PC .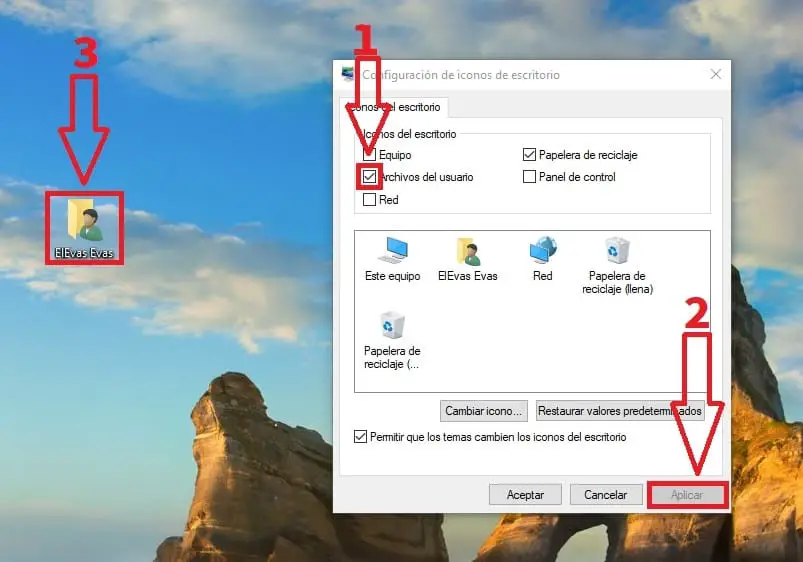 Can You Delete Windows 10 User Folder?
The user folder is probably one of the most space-consuming directories on your PC , so many users wonder if it's possible to delete it .
It should be noted that many important files, settings, personal files and saved games and applications are stored in this folder , so it is not recommended to delete it.
In answer to your question, yes you can delete it since in the event that the system does not find our personal folder it will take care of creating a default copy "Default" in order to create a new personal directory, but yes, starting from scratch .
How to Delete User Folder Icon from Windows 10 Desktop Easy and Fast 2022
However, what we can eliminate without fear is the direct access to the user folder that we created in the previous step on our desktop. To do so, simply follow these instructions:
We click on the icon with the right mouse button .
In the contextual menu that will appear, click on "Delete" .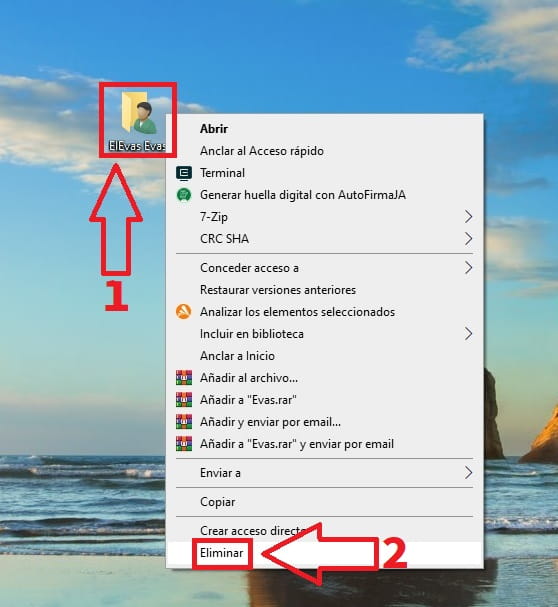 Remember that this will delete the shortcut and not the folder itself, so as long as you do it this way you won't lose any data.
If you have any questions you can always leave me a comment and I will try to answer if I have space. Don't forget that you can help me by sharing this tutorial with your friends through social networks. Thanks for everything!