The BlueScreen error code 0xc0000605 is relatively common and shows the user that a certain component of his operating system has expired.
We have shown you the important part of the BSOD error message 0xc0000605 below.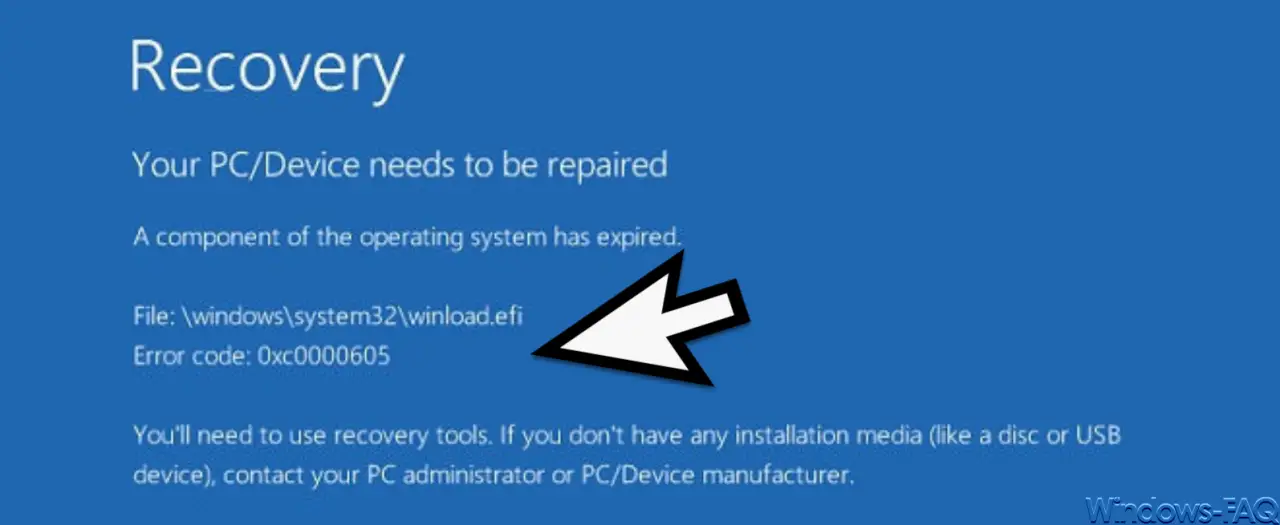 The exact error message is:
Recovery
Your PC / Device needs to be repaired
A Component of the operating system has expired.
File: windows system32 winload.efi or winload.exe
Error code: 0xc0000605
You´ll need to use recovery tools. If you don´t have any installation media (like a disk or USB device), contact your PC administrator or PC / Device manufacturer.
The error message may vary depending on whether your UEFI is using or not. Either the " Winload.exe " or the " Winload.efi " file can be the cause of the problem.
Eliminate error code 0xc0000605
Often the reason for this error code is the use of Windows Insider Preview versions, which now run into a problem due to their Windows installation age and therefore can no longer be started.
In this case, you should simply reset the system date to a few months in the BIOS and try the Windows boot process again.
If you want to start your PC in the UEFI environment , you can use the following command among other things.
shutdown.exe -r -fw
After you have reset the system date, the Winload error message 0xc000060 5 should no longer appear and you have the option to update your Windows installation to a full Windows installation.
BlueScreen troubleshooting
Windows 10 offers its own troubleshooting for blue screens in the " Windows Settings App " . You call this up with the key combination Windows key + "I" and then with the search term
Troubleshooting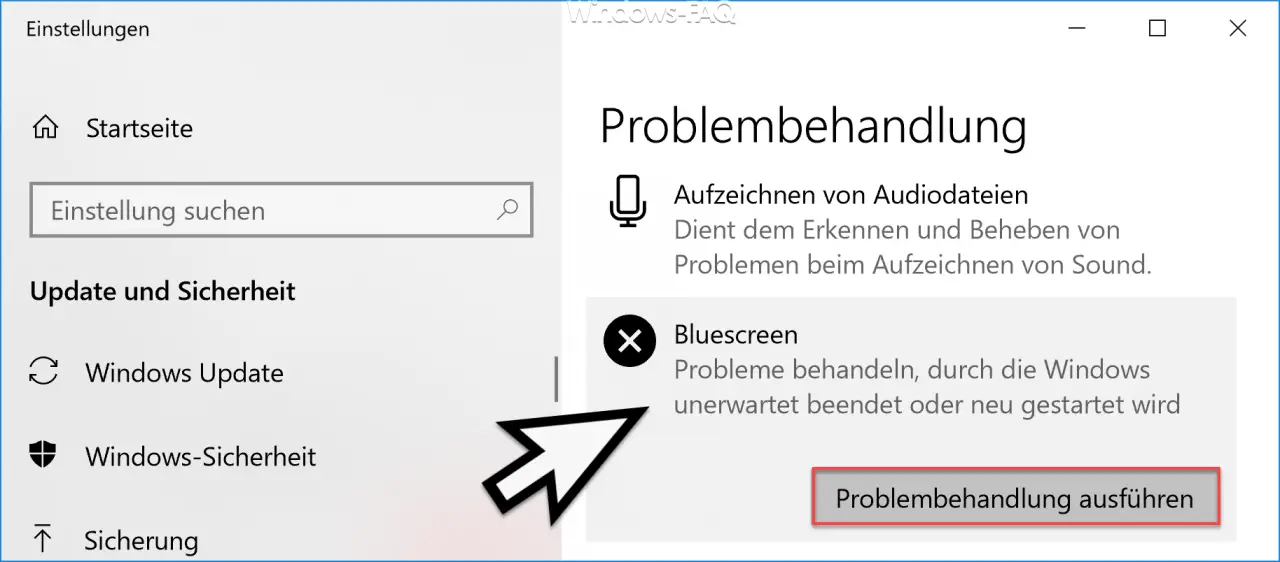 There you will find the on the right side a little further down
Troubleshoot BlueScreen
After confirming " Execute troubleshooting ", an analysis of the Windows installation is carried out and any existing problems are eliminated. Then you should check whether the Winload BlueScreen 0xc0000605 continues to occur.
Windows repair
Another option is to repair the existing Windows installation. You can call this Windows repair function on the one hand via the F8 key at Windows start or via the Windows start options (safe mode) .
Windows reinstallation
If all measures fail to remove the error code 0xc0000605 , you still have the option to reinstall Windows 10.
You can find further help for other Windows BlueScreens here:
– BlueScreen Error – Internal Power Error
– Critical Process Died – BlueScreen (BSOD) Eliminate error code
– 0x00000D1 BlueScreen error code
– BlueScreen KERNEL DATA INPAGE ERROR
– Blue screen error code STOP: 0x000000F4
– DPC Watchdog Violation – Windows blue screen
– BlueScreen under Windows 10
– In the event of system errors Enable blue
screen display on Vista and Windows 7
– blue screen screensaver for Vista – 0x000000139 stop code – KERNEL_SECURITY_CHECK_FAILURE Windows error
– 0xC000035 error circular kernel context logger