Users repeatedly report the error code 0xa00f424f when using the Windows 10 camera app. The message then looks like this.

The exact error message is:
Something went wrong.
Sorry, we're not able to save the photo.
If you need it, here's the error code 0xA00F424F (0x80004005) .
This error occurs when you try to save an image or a video in the camera app in Windows 10. Which exact cause is the reason for the error cannot be seen. You should try the following solutions.
Security rights are to blame for the 0xa00f424f error
For whatever reason, the security rights for the "Camera Roll" directory are usually not correct by saving the recordings of the Camera app by default.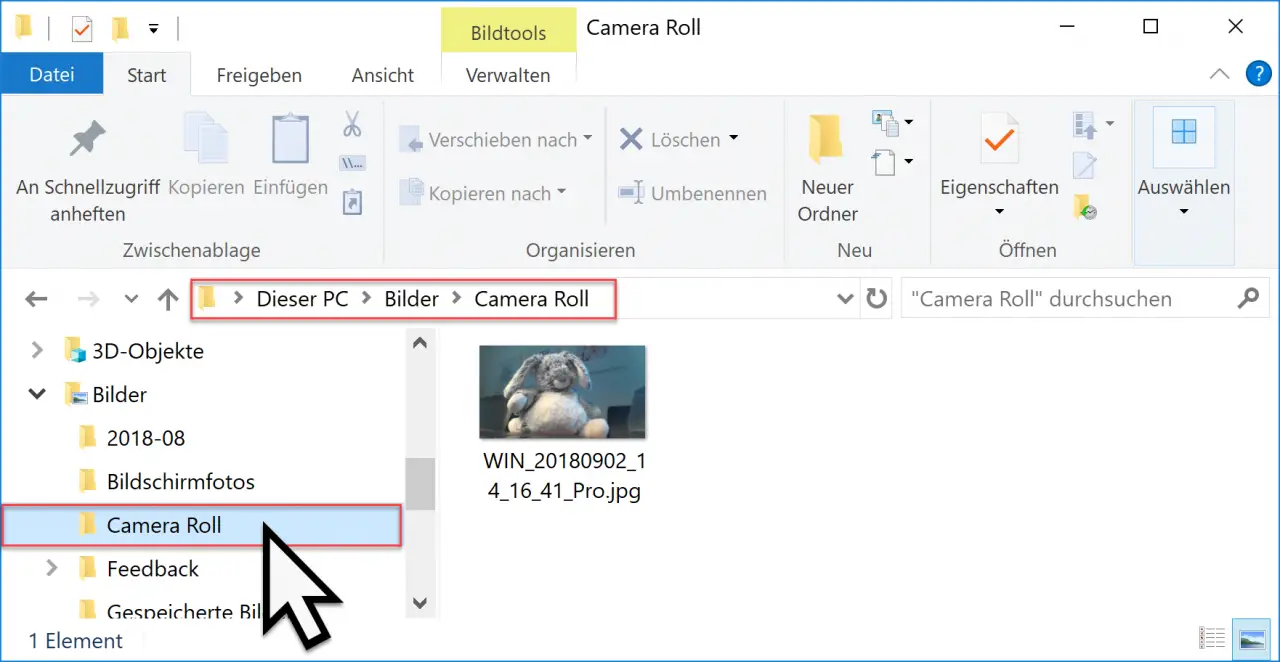 You have to right-click on this folder "Camera Roll" and then the point
properties
call. There you then switch to the "Security" tab and check whether the desired user
Full control
on the folder "Camera Roll". If this is not the case, you can give the user these full access rights via the "Edit" button. Then the error message 0xA00F424F should not appear again.
Reset camera app
The second option is to completely reset the camera app. This works relatively easily by calling the Windows settings using the key combination "Windows key +" I "and in the area
Apps & features
on. Then all installed Windows 10 apps are displayed and you have to scroll down until you get to the Windows Camera app. Then there is the area
Call advanced options.
The possible camera options then appear, including the area
Reset camera
as you can see below.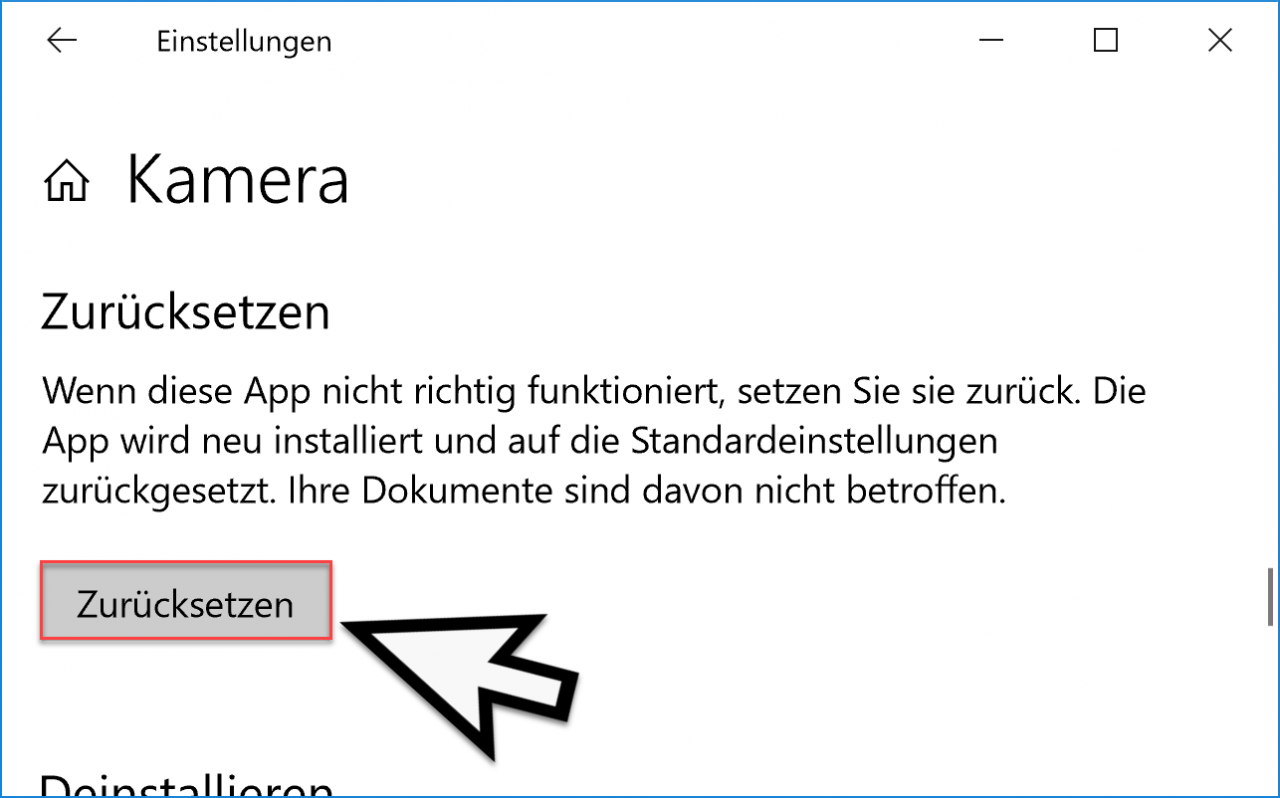 Microsoft describes the function as follows:
If this app doesn't work properly , reset it. The app is reinstalled and reset to the default settings. Your documents are not affected. 
Another security question then appears, indicating the following.
This permanently deletes the app data, including settings and login information, from the device.
After pressing " Reset " again, it takes a few seconds and after successfully resetting the camera app, a checkmark appears after the reset button.
Now the camera app error code 0xA00F424F should no longer occur.
You can find more information about Windows 10 app error codes here:
– Windows 10 App Store error code 0x80131500
– 0x80073cf9 error code when installing apps from the Windows 10 Store
– Windows App Store error code 0x8024500c
– Windows error code 0x80073715
– 0xD000000D error code in Windows Store
– Office 365 activation error code 0x80004005
– Office error code 30015-11 (-1073610698 )
– 0x803F8001 error code in the Windows Store