The error code 0xA00F4271 occurs relatively frequently in the Windows 10 camera app. Also as with us, as you can see here on the following, original Windows 10 error message 0xA00F4271 .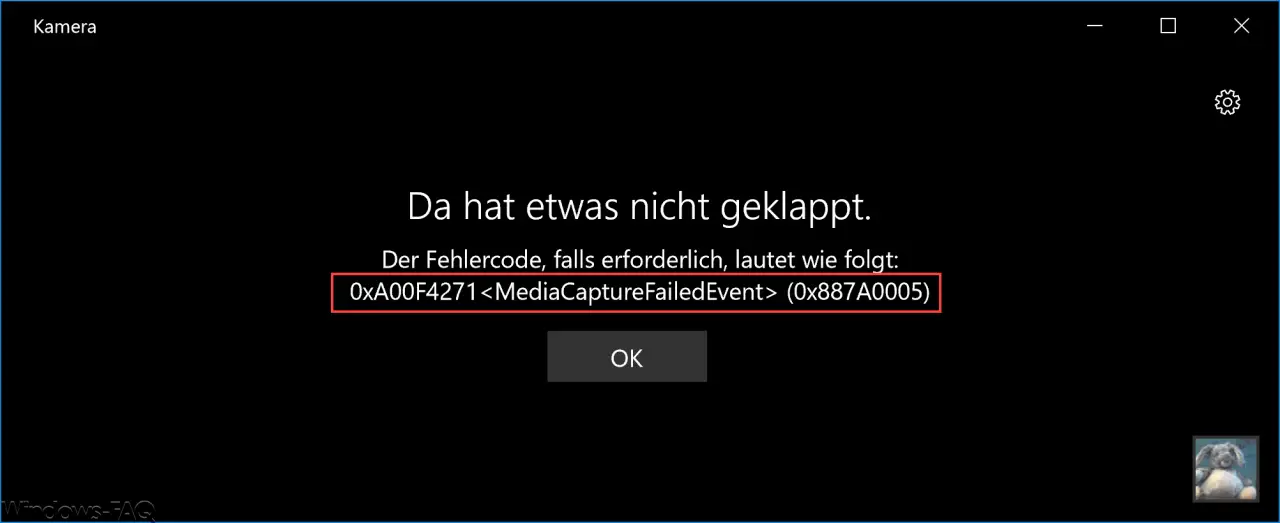 The exact error message is:
Something didn't work there.
The error code, if required, is as follows:
0xA00F4271 <MediaCaptureFailedEvent> 0x887A0005
The message occurred when we created the entry " Error code 0xa00f424f in the Windows 10 camera app ".
Update webcam camera driver
The first solution to Error  0xA00F4271 is to update the camera driver. To do this, open the Windows device manager via " compmgmt.msc " and try to update the device driver for the webcam. We have illustrated the process below for you.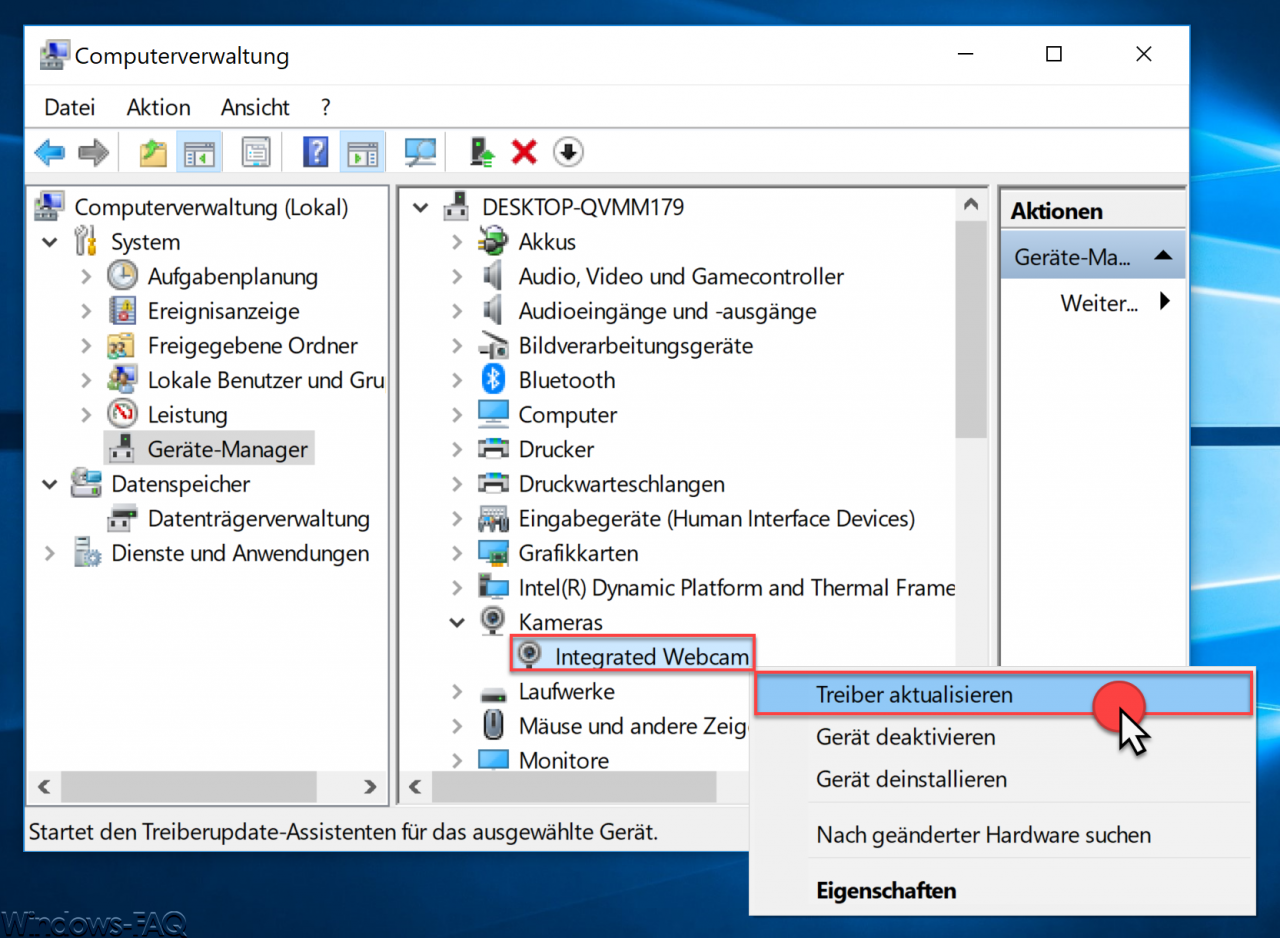 If Windows does not find any suitable new device drivers , you should contact the manufacturer of your notebook or webcam and download and install a current webcam driver there. Often only new Microsoft standard drivers for webcams are installed in Windows 10 new installations, which are then the cause of the error code 0xA00F4271 .
Uninstall webcam driver
It often helps if you simply uninstall the device driver in the device manager . After restarting the system, Windows usually finds the necessary drivers and installs them again.
Anti-virus program causes  0xA00F4271
Installed antivirus programs are often to blame for error  code 0xA00F4271 . Kaspersky and Eset Smart Security products in particular can cause error code 0xA00F4271 when using the webcam.
In order to test whether these security programs are really to blame for the webcam error message  0xA00F4271 , you should test-deactivate or uninstall these programs and then test again whether the error code continues to occur.
You can find more helpful tips on other Windows error codes here on our Windows FAQ blog.
– Windows 10 App Store error code 0x80131500
– 0x80073cf9 error code when installing apps from the Windows 10 Store
– Windows error code 0x80073715
– 0xD000000D error code in Windows Store
– Windows App Store error code 0x8024500c
– Office 365 activation error code 0x80004005
– Office error code 30015-11 (-1073610698 )
– 0x803F8001 error code in the Windows Store