The Windows Update error code 0x8024001f is relatively widespread and occurs again and again relatively suddenly. Unfortunately, there can be different reasons why the error code 0x8024001f occurs during the Windows update.
We have shown you an illustration of the update error 0x8024001f below.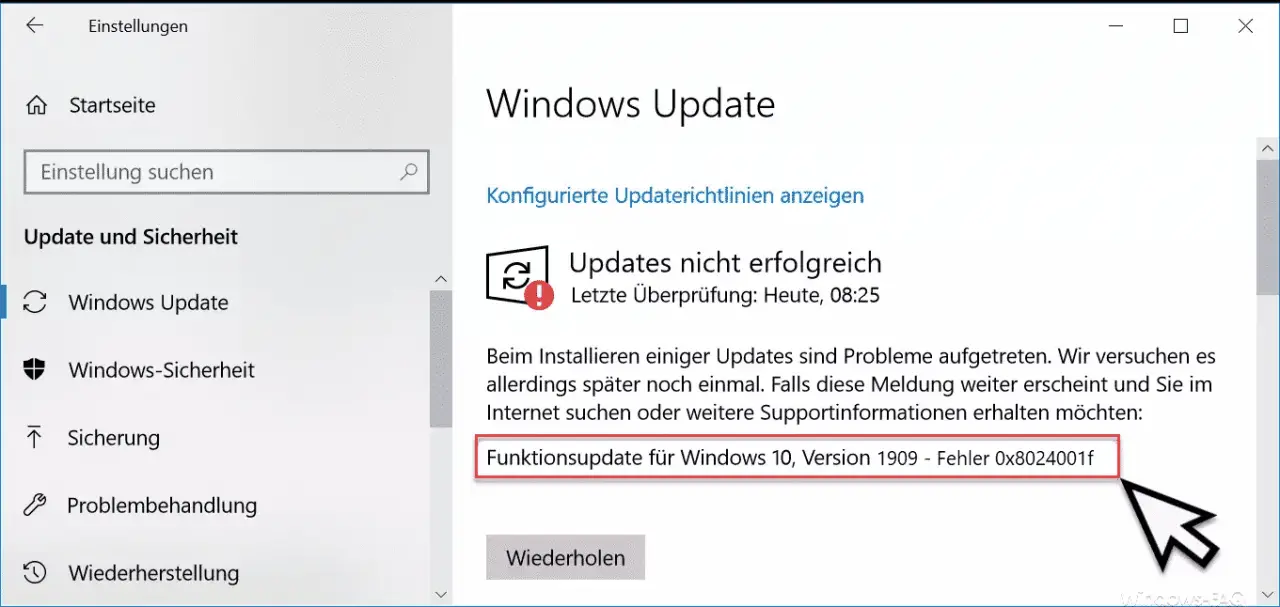 Windows 10 update troubleshooting
First, you should run the built-in Windows 10 troubleshooter. To do this, press the buttons

at the same time and enter the following program name in the Windows " Execute dialog window " that appears .
ms-settings: troubleshoot
This then looks like this.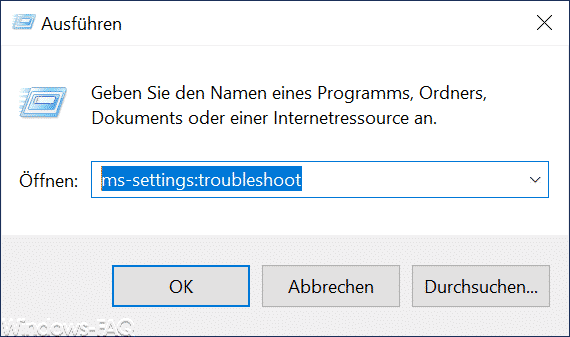 After clicking " OK ", the Windows 10 update function is called up and you can carry out the Windows 10 update troubleshooting , as can be seen in the following image.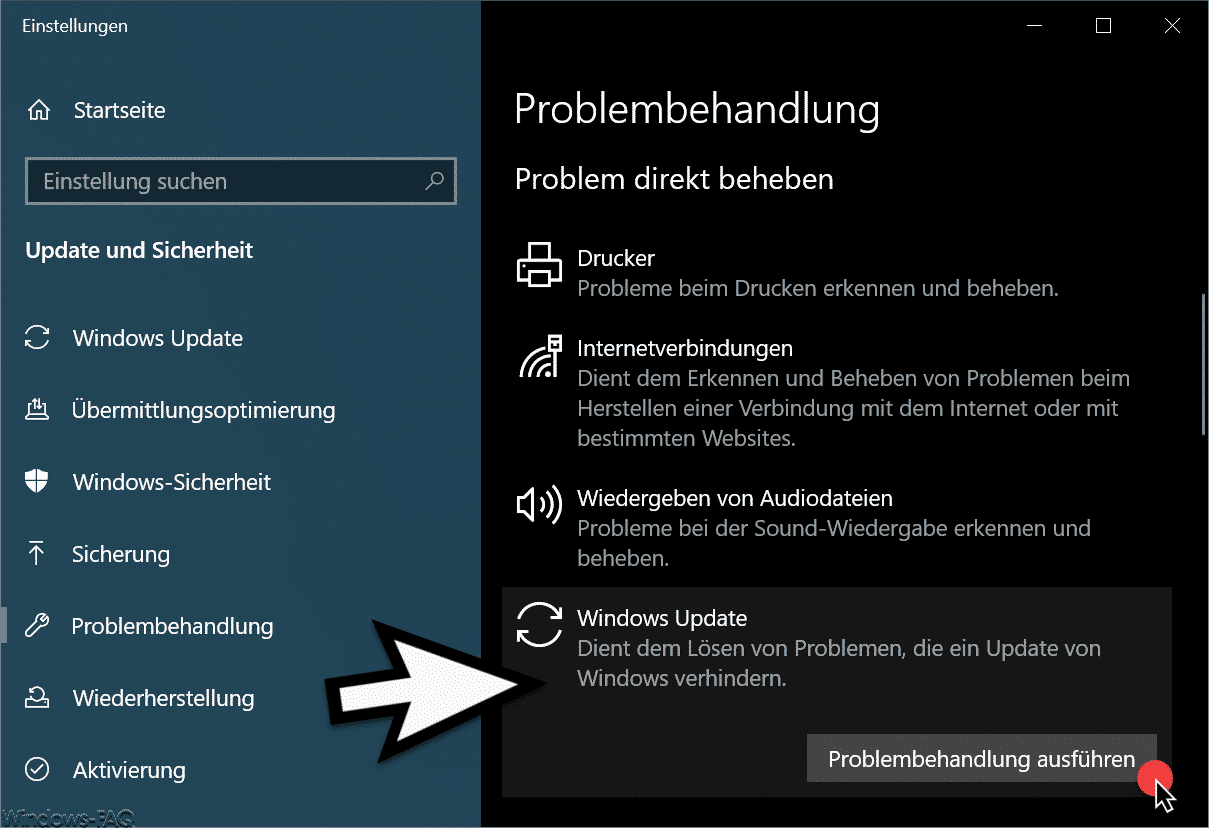 Then the Windows Update Troubleshooter is called and you can simply follow the instructions of the program. This means that any system errors in the " Windows Update " area are searched for and, if necessary, eliminated.
After a subsequent Windows restart, you should restart your Windows and test whether the update error 0x8024001f continues to occur.
Eliminate update error 0x8024001f with DISM and SFC
The error code 0x8024001f   can also be due to damage to the Windows system files. Therefore, you should try to have these update problems eliminated by the two Windows system tools  DISM (Deployment Image Servicing and Management) and SFC (System File Checker) .
For this reason, you should start a command prompt with the appropriate administrator rights and enter the following commands in sequence.
Dism.exe / online / cleanup-image / scanhealth
Dism.exe / online / cleanup-image / restorehealth
sfc / scannow
We have also illustrated this process below.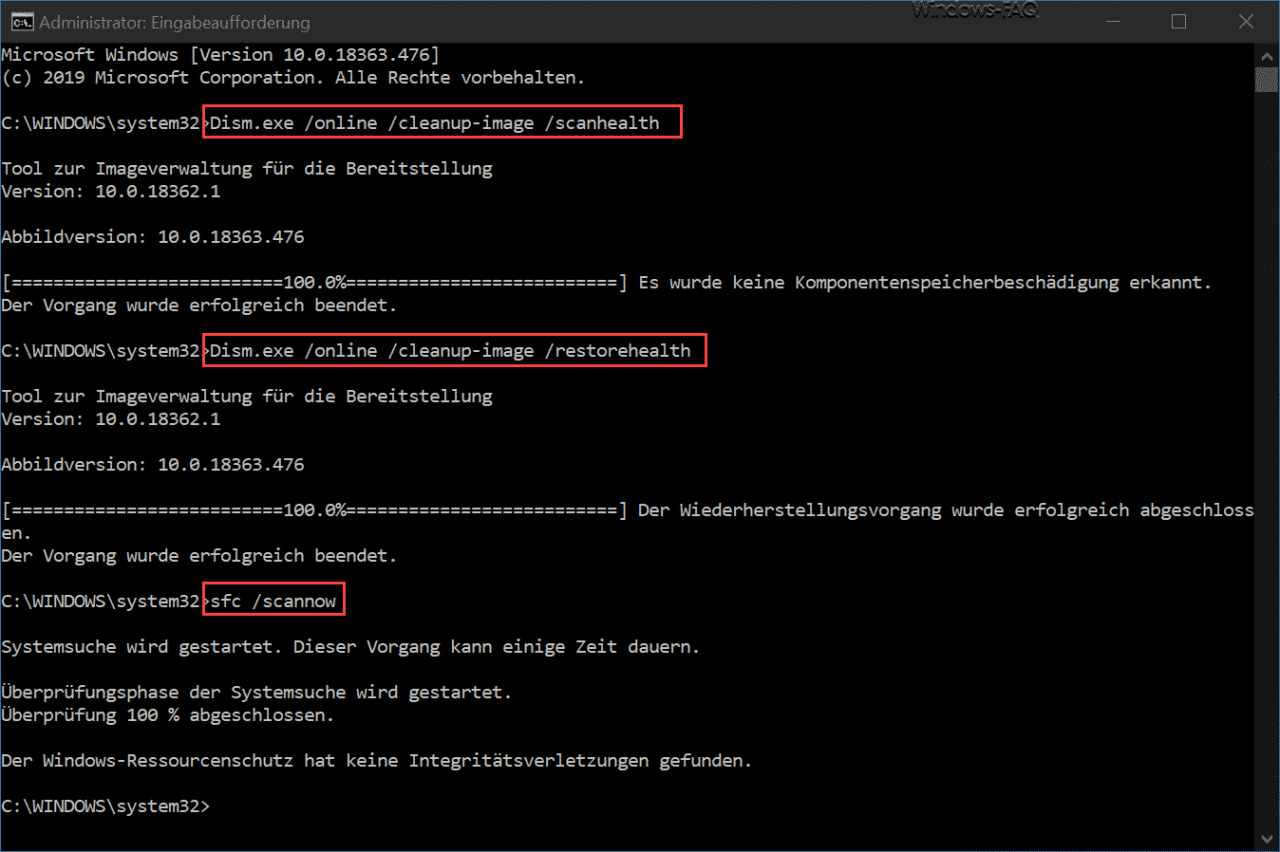 Then you should restart the Windows system and check whether the Windows Update error code 0x8024001f   continues to occur.
You can also find further help with other Windows Update error codes here.
– 0x800f0988 error code for Windows 10 update and 1909 upgrade
– error code 0x80246017 for Windows update
– error code 0x80246008 for Windows update
– Windows update error code 0x80070BC9
– error code 0x80072EFE when installing .Net Framework 3.5
– Windows update error code 8007000E
– error code 0x80246001 for Windows update
– Windows Update error code 0x800c0002
– Windows update error code 0x80070157
– 0x8024000E error code for Windows Update – XML Data Error
– Windows Update error code 0x8007007e
– Windows error code 0x80070570
– Windows 10 upgrade error code 0x80190001
– 0x800704B3 error code for Windows Update
– Windows Update error code 0x8024a20617
– 0x80070017 error code for Windows Update
– The Windows Store cache may be corrupted
– Windows Update error code 0x80072F76 – 0x20017 when running the Media Creation Tool
– 0x8024a223 error code during Windows Update