On January 16, 2019 we reported that the Edge Chromium for Windows 10 was finally officially made available for download by Microsoft and is now being distributed to Windows 10 users via Windows Update. The Edge Chromium is also available for download for Windows 7 and 8.1.
Since the Edge Chromium will certainly find many followers relatively quickly due to its Chromium base , we would like to show you today how quickly and easily you can import data and settings from other browsers into the Edge Chromium . All you have to do is click on the displayed function after installing and starting Edge Chromium.
Import favorites now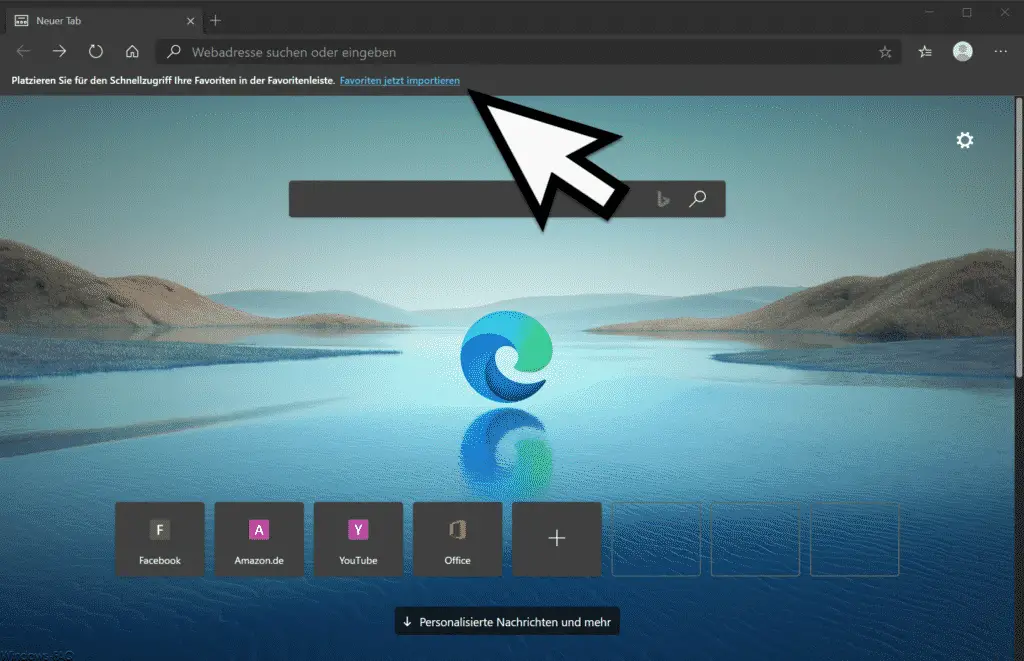 If this import function may not be displayed for you, you can also call it up manually
Settings (3 horizontal dots on the top right) – Favorites – Import
Then you see the following display in the Edge Chromium.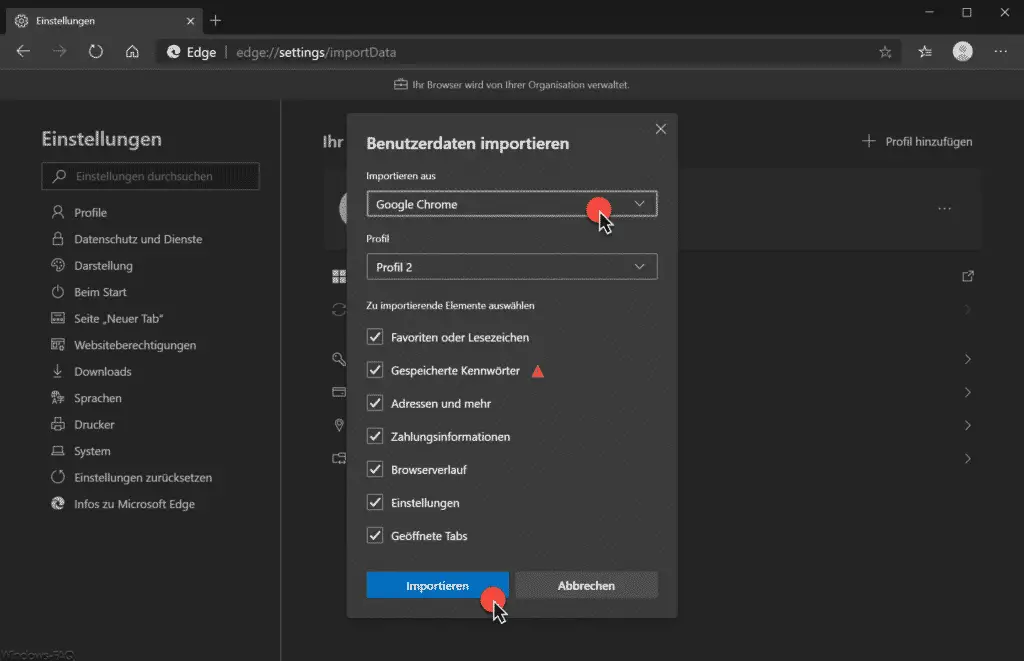 In the " Import user data " area, you now have the following options in the Edge Chromium.
Import of browser data from the following browsers are available.
Google Chrome
Microsoft Internet Explorer
Mozilla Firefox
HTML file with favorites or bookmarks
Depending on the browser from which you want to import data or settings into the Edge Chromium , you will be offered the following options.
Favorites or bookmarks
Saved passwords
Addresses and more
Payment Information
browser history
Settings
Open tabs
search engines
Home page
During our tests, we have imported the favorites and bookmarks from Firefox and the Google Chrome browser into the Edge Chromium several times and have so far been unable to find any problems. However, it is recommended to close the other browsers before importing the data into the Chromium . You should also be aware of the following message.

However, the import works without closing Google Chrome.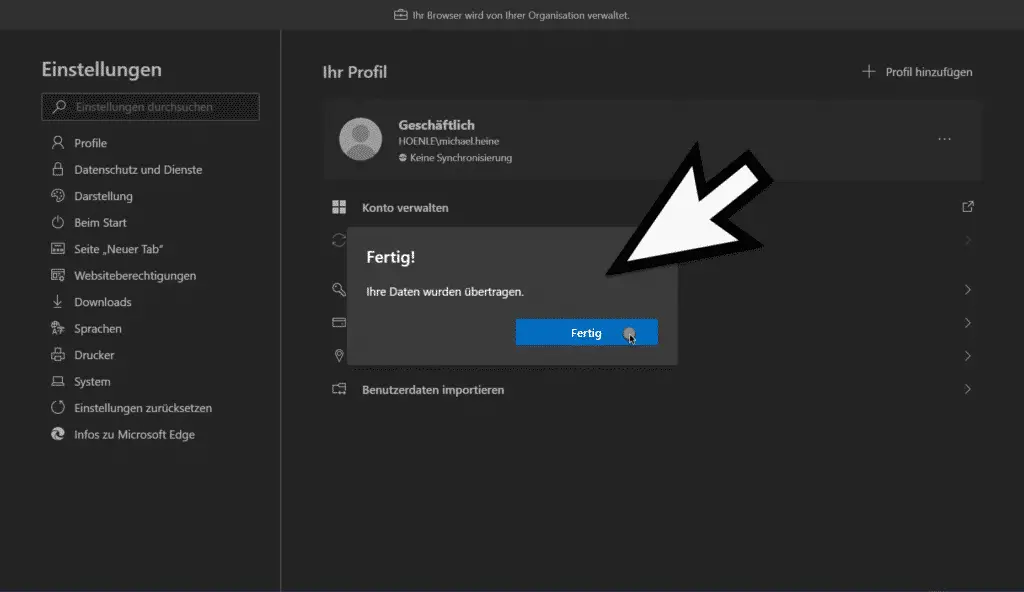 Finally, the  import of the data into the Edge Chromium is not yet acknowledged by the following message.
Finished! Your data has been transferred.
The bookmarks and favorites , for example, are then successfully imported into the Edge Chromium .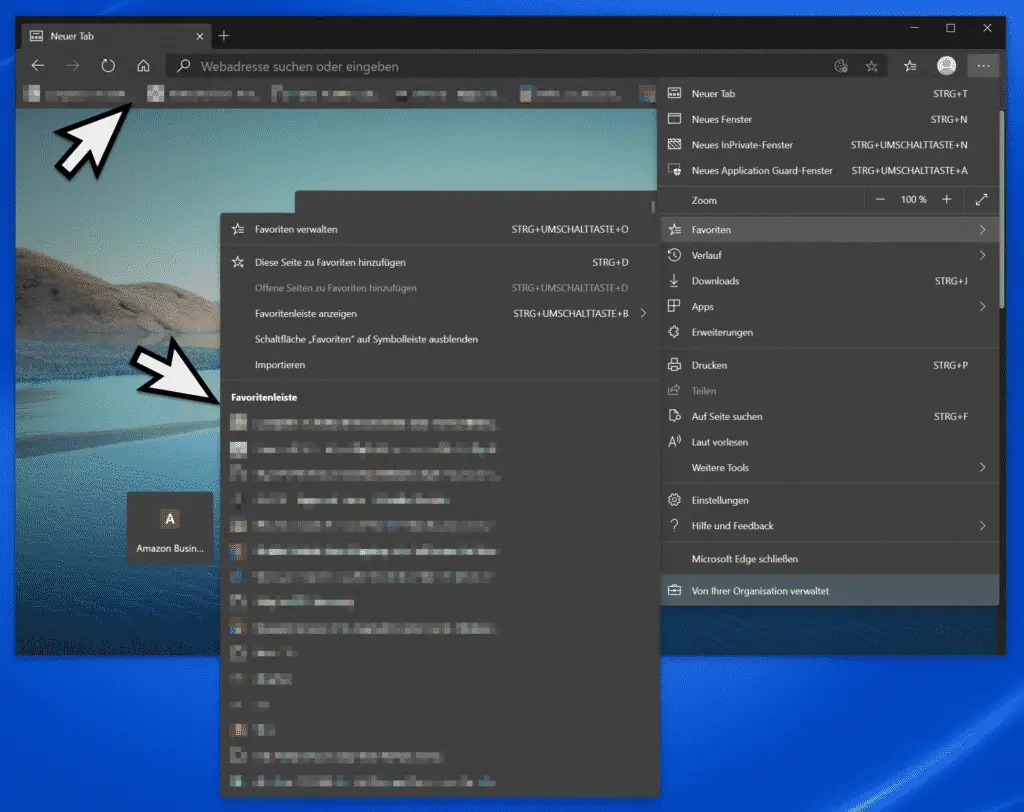 This makes it easy to switch and transfer browser data and browser settings to the Edge Chromium .
Finally, you will find more information about the new Edge Chromium for Windows 10, Windows 7 and Windows 8 here.
– Prevent Microsoft Edge update to Edge Chromium