Many Windows 10 users complain about the error message 0x8024000d , which appears relatively quickly after calling the Windows Update function . Below we show you the original Windows Update error message from error 0x8024000d .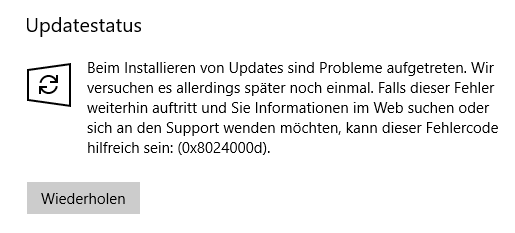 The original Microsoft error message says the following about the update error
0x8024000D WU_E_XML_MISSINGDATA Windows Update Agent could not find required information in the update's XML data.
As a rule, this problem indicates a download problem of the Windows update (s). If you can see before the installation which update it is that is causing the installation problems, then you should try to download the update manually and install it yourself and in this case not to use the Windows Update function.
As soon as you know the KB number of the update, you now need to go to the Microsoft Upgrade Catalog website and enter the entire KB number in the top right at " Start search ".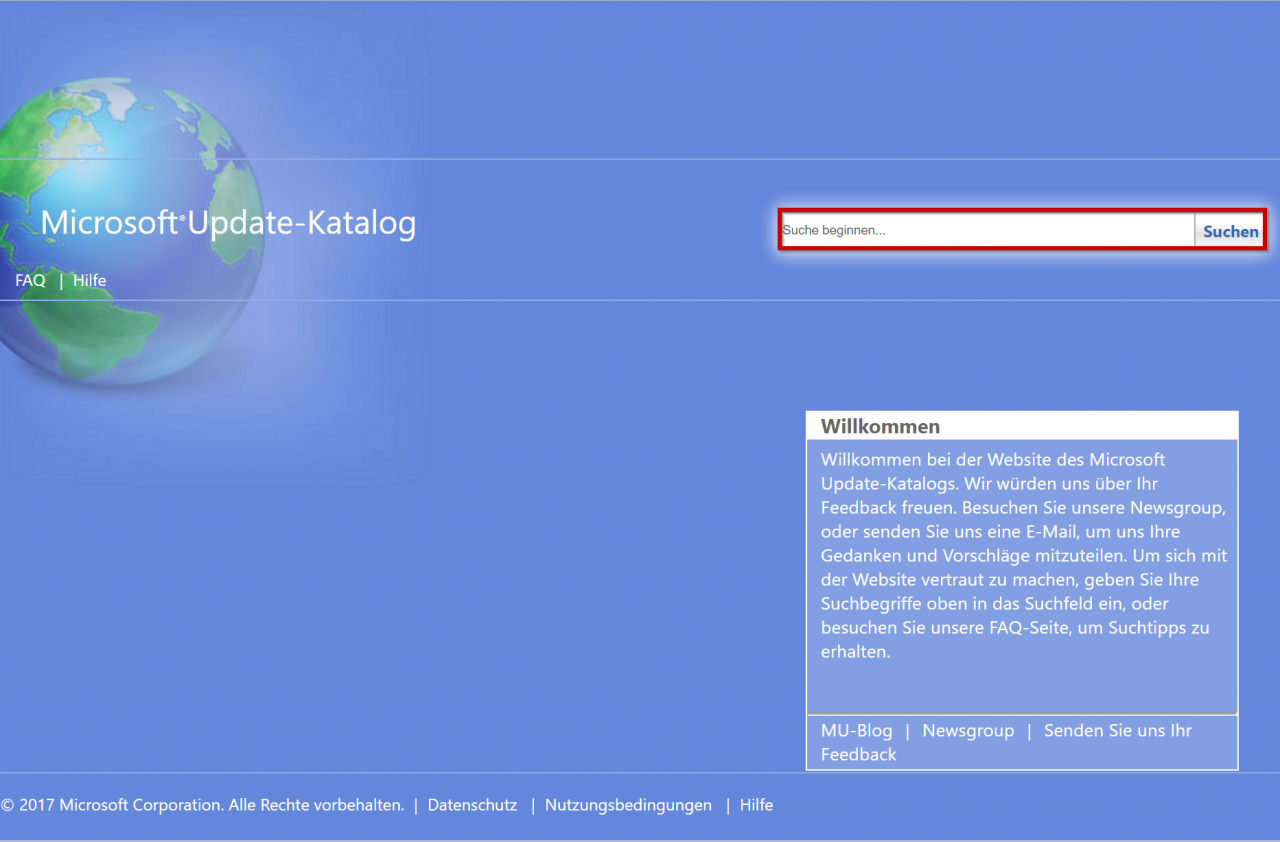 Then you will be shown the Windows Update you are looking for for the various Microsoft operating systems and you can download the Windows Update you want. After the download, simply start the installation and after the import, you should restart your PC so that the Windows update process can be successfully completed.
So you successfully bypasses the Windows update error 0x8024000d . Should this again not work as expected, you can also try to repair your Windows component store. We have described in detail how exactly this works in the entry " Repair Windows component store with DISM and PowerShell commands ".
0x8024000d in connection with WSUS
If the error  0x8024000d occurs  in connection with a Windows Update Server (WSUS), it can have several causes. We have determined that this error message can occur, for example if the WSUS server no longer has sufficient hard disk space, then this 0x8024000d  error message occurs when downloading or providing Windows updates  . So you should check whether everything is correct with a WSUS server or whether there might be a problem there.
Of course you can also leave a comment at the end of this post about your update problems with error 0x8024000d , we will then try to help you.
If you are interested in further bug fixes for Windows 0x errors , take a look at the following posts here on Windows FAQ.
– 0xC1900101 – 0x20017 Windows 10 could not be installed
– 0x80240031 Windows Update error
– 0x8e5e03fa Windows 10 Update error code
– 0x80248007 error code with Windows Update
– Windows Update error code 0x80245006
– 0x80070003 error code with Windows Update
– Windows App Store error code 0x8024500c
– Windows Update error code 0x80240fff
– 0xc1900201 error code for Windows 10 Anniversary Update
– 0x80070490 Windows Update error code
– 0x8000ffff Windows error code
– 0x80072ee7 error code for Anniversary Download
– 0xc004f014 error code for Windows 10 Upgrade Home -> Pro