The Windows Update error code 0x80200013 has been known since Windows 7 and is currently also very common in Windows 10. We have shown you the original error message from error  0x80200013 below.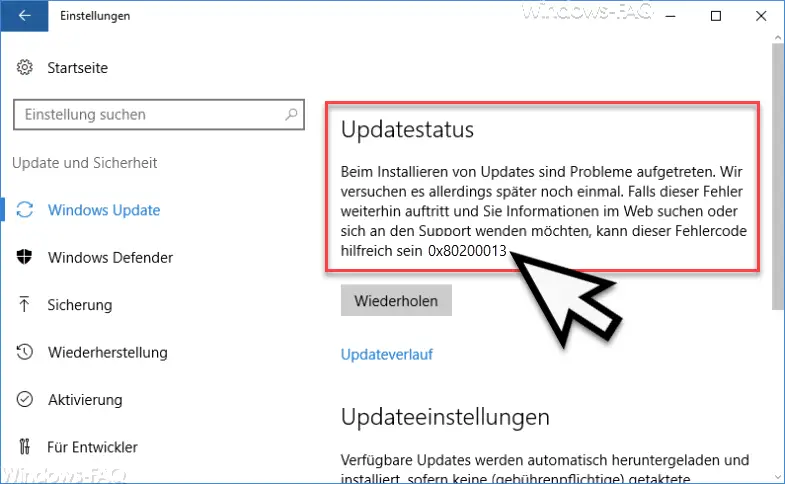 Unfortunately, Microsoft only informs the user that problems have occurred with the Windows update process . Unfortunately, further background information on error code 0x80200013 is missing.
BITS problems
After doing some research on the Internet, it became clear that the BITS service , the intelligent background transfer service , had a problem downloading the Windows updates. This is usually due to the following 2 options.
Virus scanner causes error 0x80200013
The installed virus scanner is often to blame for the occurrence of error 0x80200013 . The error occurs particularly often if the Windows 10 integrated Windows Defender Security Package is not used, but third-party manufacturers such as Kaspersky, Symantec, etc. are used. It is easiest to deactivate the installed virus scanner for the time of the update and to reactivate it after successful installation of the Windows updates.
Proxy server entry
The second reason may be that you have entered a faulty proxy server in the Internet settings. To do this, calls up the " inetcpl.cpl " program . Then you switch to the tab
links
and then you go to the following point.
LAN settings
The following setting window for the local network then appears.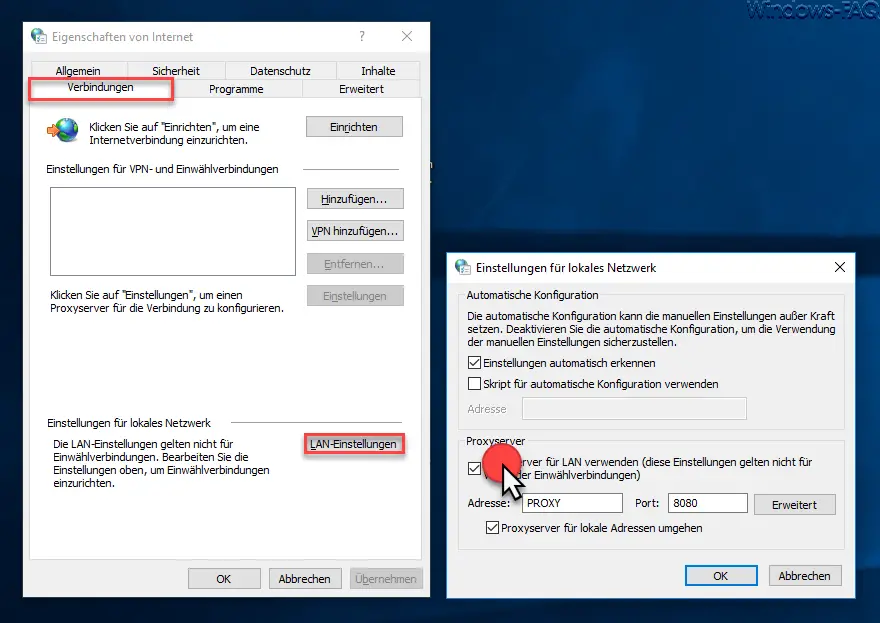 In this case you can see that the " Proxy server " is checked and a proxy server and the associated port is entered . By removing the checkmark you deactivate the set proxy server. Then you should call the update process again and the update error 0x80200013 should no longer occur.
Information, tips and help on other Windows Update error messages can also be found here:
– Windows error code 0x80073715
– 0x80070652 error code in Windows Update
– Windows Update error code 0x80240022
– 0x1900107 Windows Update error code
– 0x80070bc2 error code in Windows Update
– Windows Update error code 0x80244007
– 0x800f081e error code in Windows Updates
– 0xc000000f Windows Boot Error code
– 0x80245002 error code in Windows Update
– 0x8024200D Windows Update error code
– Windows Update error code 0xC1900101 – 0x30018
– 0xC1900101 – 0x20017 Windows 10 could not be installed