Users who work in a network usually log on to the standard domain . This domain is stored in the Active Directory and is given to the user when he logs in, so that he actually doesn't have to worry about it. However, there are networks in which there are 2 or more domains and then it may make sense to change the standard domain using group guidelines and to give the user a different domain name.
To set this, you have to switch to the following Group Policy branch in the Group Policy Editor.
Computer configuration / administrative templates / system / login
There are a number of predefined GPOs, we have already reported on the group policy " Show animation when logging in for the first time" . In this case, however, it is about the group directive
Assign default domain for login
We have shown you the group guidelines here below.

By default, this GPO is " not configured ". If you now " activate " them, you can assign a new standard login domain name . In this case we simply have our domain
Windows FAQ
deposited there.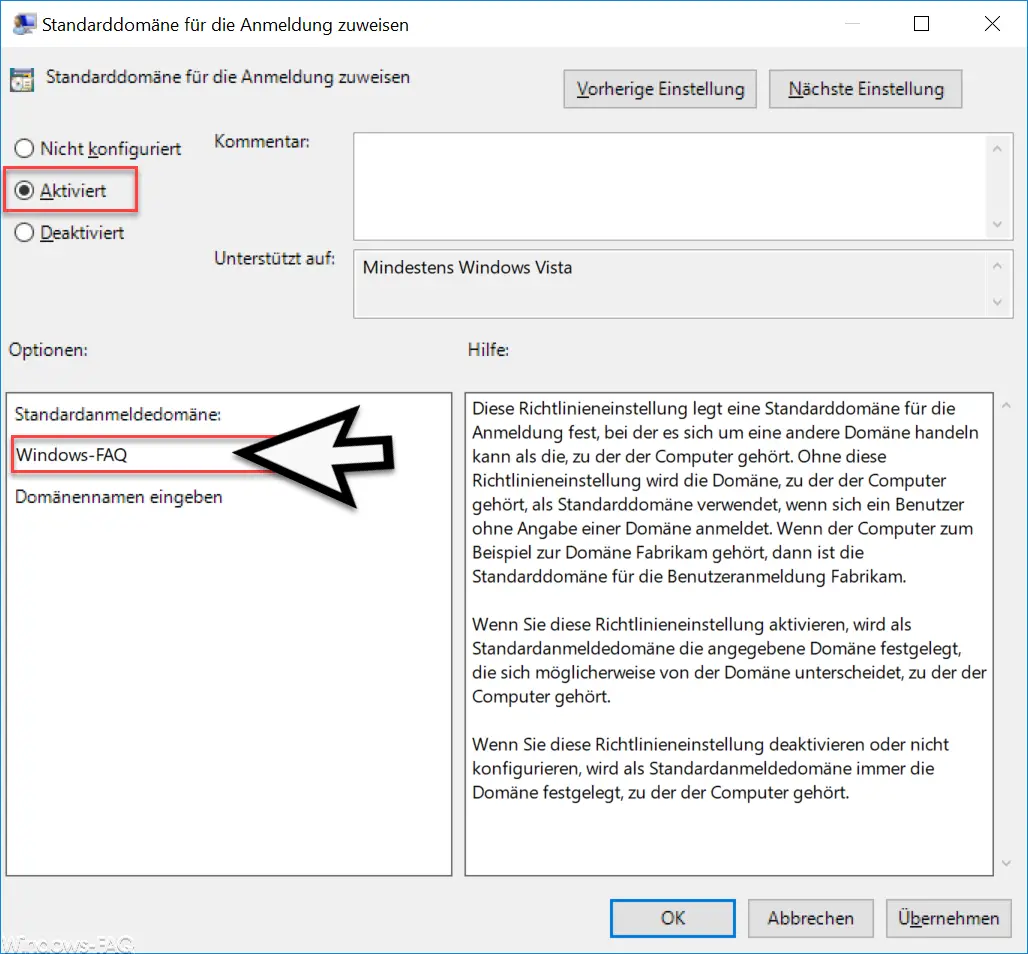 Microsoft also announces the following information about this GPO :
This policy setting specifies a default login domain, which can be a different domain than the one the computer belongs to. Without this policy setting, the domain the computer belongs to is used as the default domain if a user logs on without specifying a domain. For example, if the computer belongs to the Fabrikam domain, the default domain for user login is Fabrikam.
If you enable this policy setting , the default logon domain is the specified domain, which may be different from the domain to which the computer belongs.
If you disable or do not configure this policy setting , the default logon domain is always the domain to which the computer belongs.
Now you should activate the group policy with the command " GPUPDATE / FORCE ". You can achieve the same if you simply restart the PC.
The Windows logon screen then looks like this: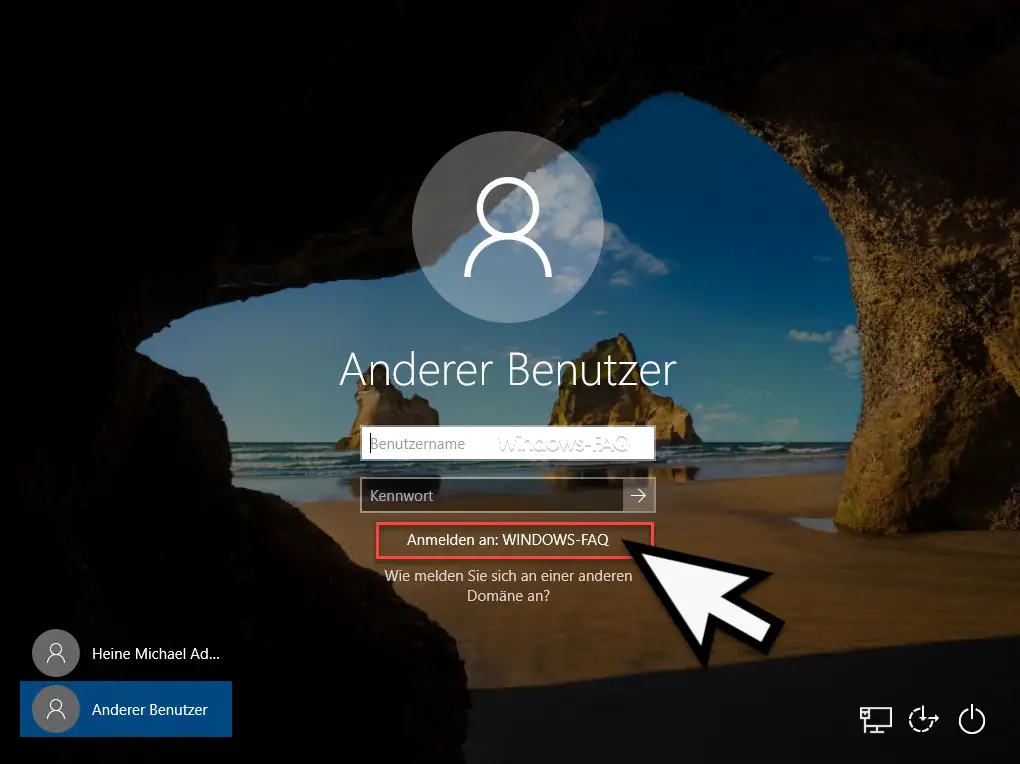 As you can see, the domain "Windows FAQ" is now proposed to the user .
You can also find other useful group guidelines here:
– Save and restore local group policies
– Configure Windows Firewall using group policies (file and printer sharing)
– Switch off power throttling in Windows 10 via GPO
– Block Windows 10 app access to the camera
– Remove shutdown icon from the Windows login screen using GPO
– Remote desktop connections through Allow a group policy
– Remove CD / DVD burning function from Windows Explorer
– Do not display the trash symbol on the desktop
– Thumbs.DB – Deactivate the image thumbnails in Windows Explorer – Set
Windows power options for screen and standby mode via GPO
– Windows swap file by security policy when shutting down delete
– deactivate animation the first time Windows 10 logs in