The Windows FAQ team would like to thank our loyal readers on the last day of 2018.
This year 2018 we can add up to over
2 million page views 
look back and are very pleased that you have visited our Windows blog so many times and enriched them with informative comments again and again.
As a result, we have more than doubled the number of visitors in the past 12 months and we have put over 400 new posts online throughout the year. There are currently over 1,000 instructions on a wide variety of Windows topics. We also plan to continue this in 2019.
Windows FAQ is looking for reinforcements
However, our small team would be very happy if we could get support. So if you are interested in Windows and would like to work with us in a team, please contact us using the contact form.
Statistics of visitors
In the following we would like to tell you a few interesting key figures. The following distribution of the Windows operating systems is currently known to us from the visitor data. Thus, Windows 10 is already most strongly represented at 76%, Windows 7 at least with 19% and all other Windows versions are more or less irrelevant.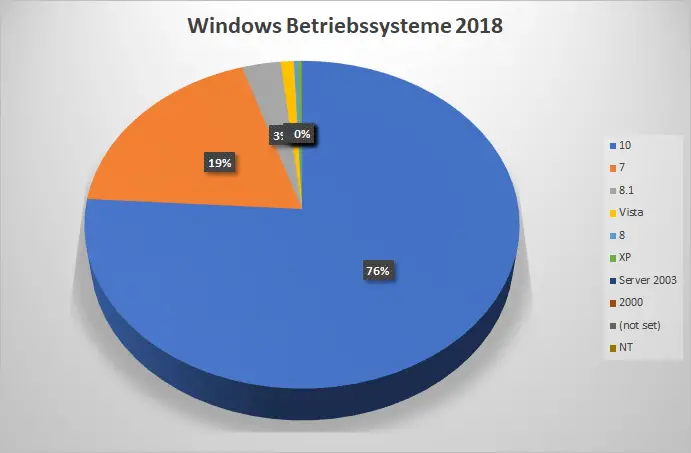 It looks a little different with the browsers. Here, the distribution is somewhat broader. Chrome tops the list with 31%, ahead of the Firefox browser with 30%. Microsoft has 16% and 15% respectively with its two active browsers Edge and Internet Explorer. Safari is represented with 4% and Opera with 3%. All others also play a subordinate role.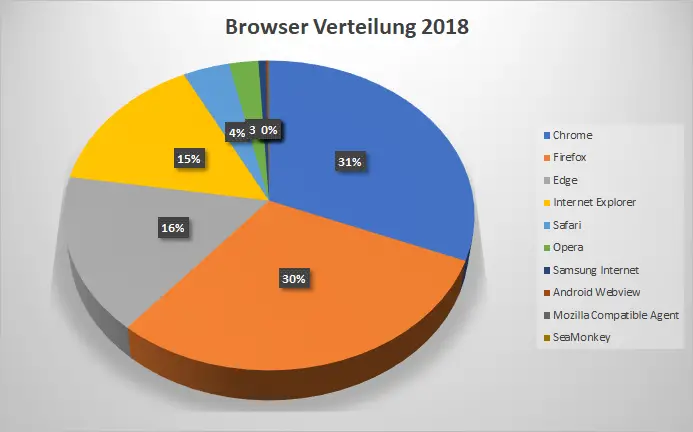 Windows FAQ technology
We also invested in technology and the web server in 2018 and equipped our web server with SSDs and more RAM. So we can still guarantee good loading times. We would also like to thank All-Inkl , our web host, from the bottom of our hearts. As always, the support was excellent and we can fully recommend All-Incl.
We would be delighted if you would also be one of our readers in 2019.
Greetings from the 
Windows FAQ TEAM