Cookies are used so that website operators can store information about internet users or website visitors and can read this information again, for example, when they visit the website again. Since this saves user-specific data in the cookies , these cookies are a thorn in the side of many users.
Today we would like to show you how you can delete these cookies in the Chrome browser . The deletion of cookies you can perform in several ways, one way we have "already in our post delete Google Chrome browsing history described".
Delete Google Chrome cookies
First, as you can see in the following figure, you have to click on the "3 vertical points" in the top right corner of the Google Chrome browser to open the Chrome context menu. Then the point is
Settings
to call.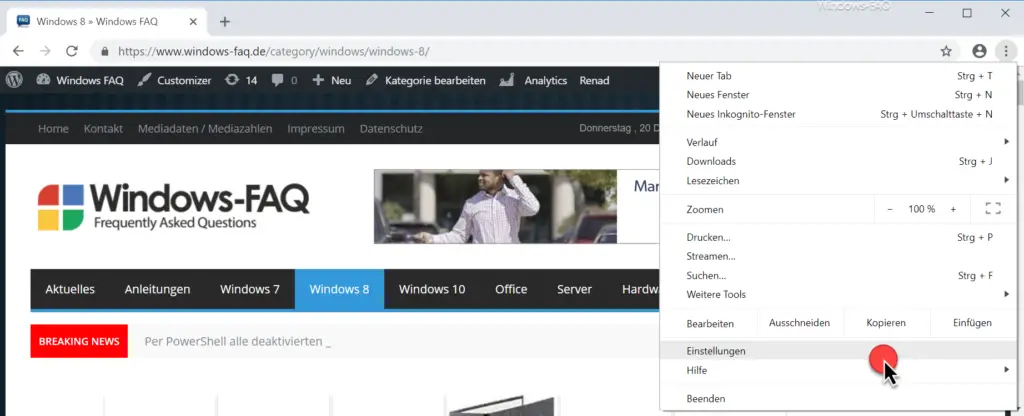 Then you scroll to the very end of the Chrome settings until you come to the following point.
Extended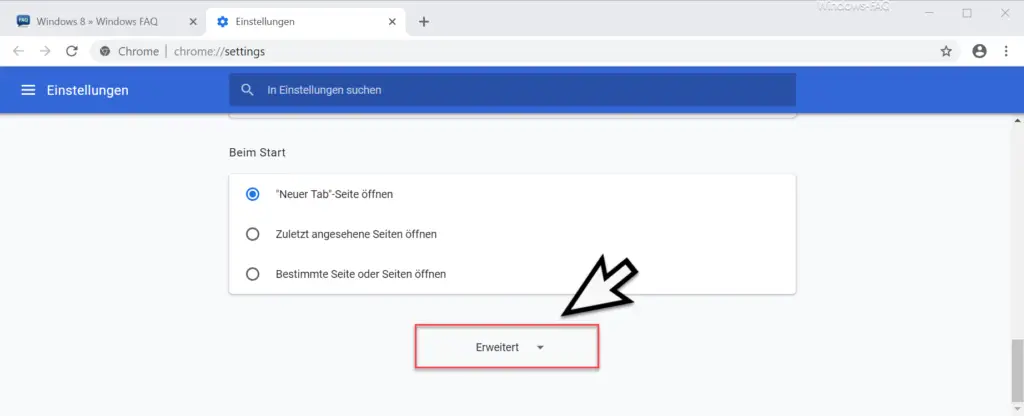 Then you choose the Chrome point

Content settings Determine what information websites can use and what content websites can present.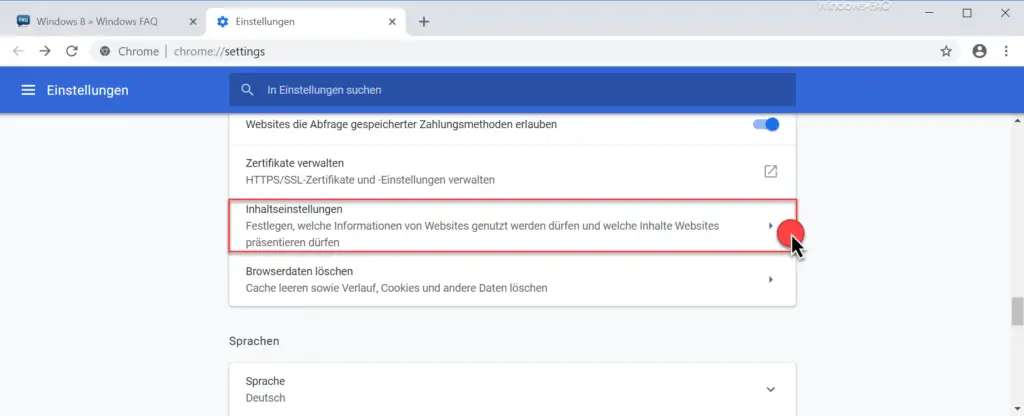 You will then see all the content settings of the Chrome browser . Then here is the point

Allow cookies to be saved and read cookie data
to select.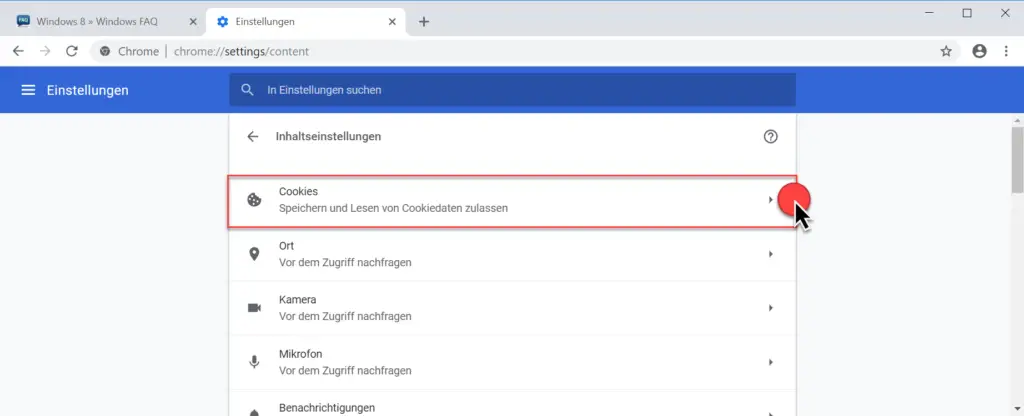 You will then be shown a long list of all saved cookies from the visited websites. Via the button
Remove all
you can then delete all saved Chrome cookies at once .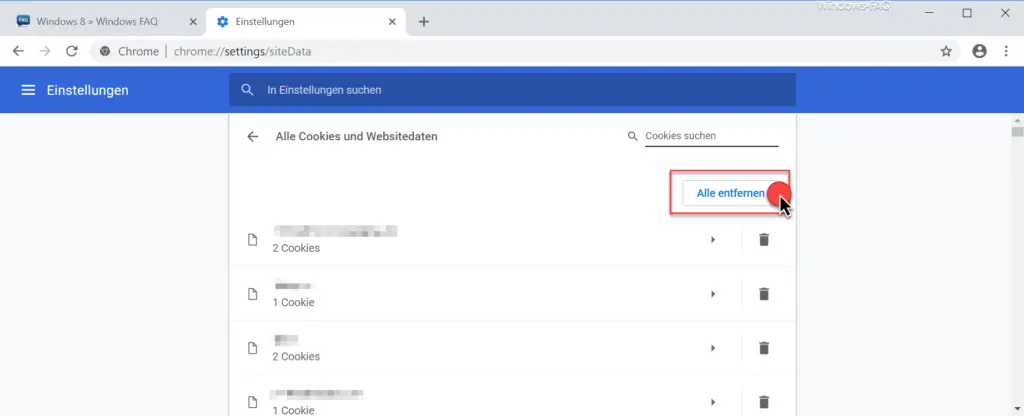 For security, Chrome asks this cookie deletion process again with the following question.
Delete website data
This deletes all data stored on the device for all the websites displayed. Do you want to continue?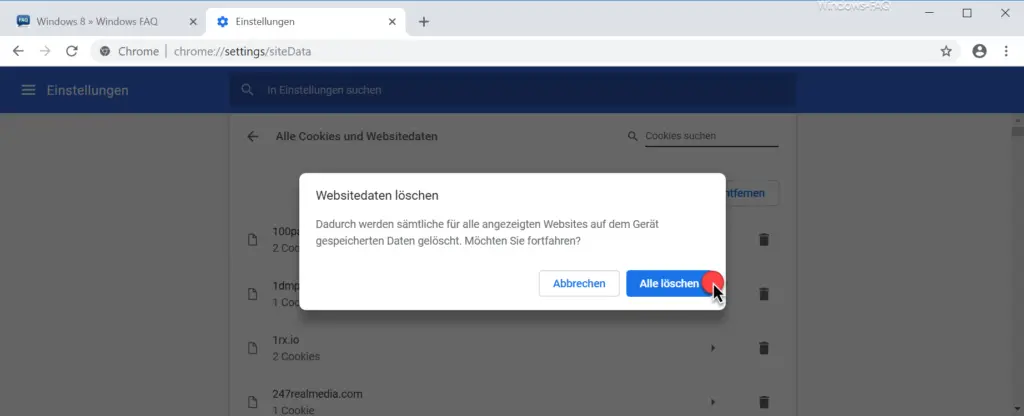 If you now select the " Delete all " option, all saved Chrome cookies will be deleted . In the Chrome settings you also have the option to delete all saved website information automatically when you close the Chrome browser. In this case, the manual process described above is omitted.
You can find more tips and tricks for Google Chrome here:
– Show home button in the Chrome browser
– Deactivate advertising in the Chrome browser
– Automatic translations with the Google Chrome browser (extension)
– Start Google Chrome in incognito mode
– Browser speed comparison – Firefox, Opera, Safari, Chrome, Iron and Internet Explorer in the test