The Windows Update error code 0x80246007 is unfortunately very common and occurs with many Windows 10 users . However, the older Windows operating systems such as Windows 7 and Windows 8.1 are also affected. Below you can see the original error message when updating Windows on a Windows 10 PC .
Unfortunately there is no general solution for error 0x80246007 , but we have listed several solutions below.
Microsoft Tool  wushowhide.diagcab
We reported about Microsoft's new tool wushowhide.diagcab some time ago to fix Windows Update errors . You can download this free tool and then the computer will deal with the computer problems. If the update that causes error 0x80246007 is a Windows driver update, you can use the tool to exclude this update from the Windows update process . You can find a detailed description of how this works in the specified article.
Change the start type of the BITS service
Another reason may be that you have to change the start type of the service BITS (Background Intelligent Transfer Service or in German "Intelligent Background Transfer Service"). By default, the start type of the Windows service is set to " Automatic ". You should change this to " Automatic (Delayed Start) ". Simply use the Windows key + "R" to call the " services.msc " program , search for the " Intelligent Background Transfer Service" service , double-click on the service and change the start type as described.
Then you should restart the PC and check whether the error 0x8046007 occurs again.
Windows Troubleshooter Update
You can also try to fix problem 0x8046007 using the Windows built-in troubleshooter . This works very simply by running the following programs.
Control Panel Network and Sharing Center Troubleshoot
Then enter the word " Update " in the search field at the top right and you will see the following window.

If you start this Windows troubleshooting with a double click, the Windows system will be examined for any problems.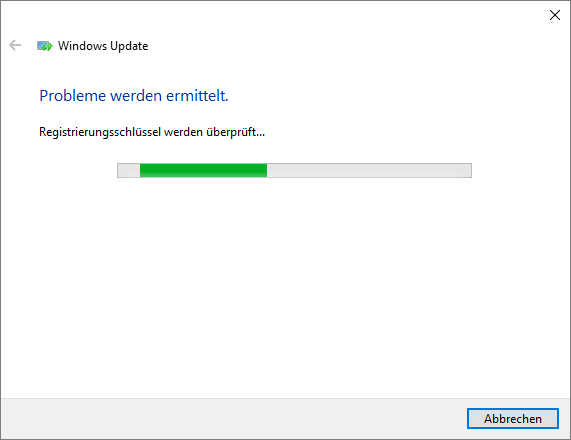 As you can see below, update problems have been found and it is now asked whether the damage to the Windows Update database should be repaired.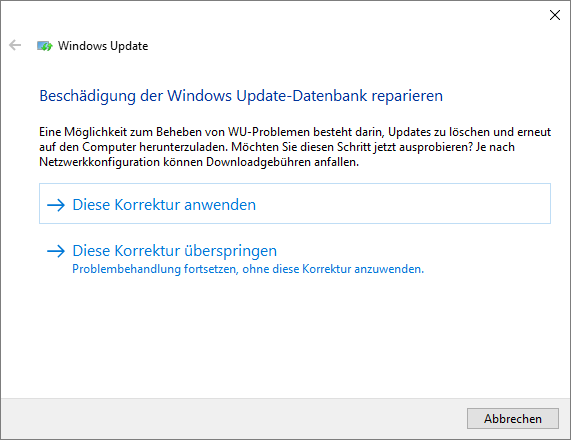 If you apply this correction, the problems found will be eliminated and at the end, when the Windows 10 troubleshooting is complete, the result of the Windows problems found and fixed will be displayed.
Then you should try installing the missing Windows updates again.
Unfortunately there are many other Windows error codes for which we have already provided many solutions here on Windows FAQ.
– Windows Update error message 0x80244022
– 0x80004005 Windows Update error code
– Windows Update error 8024400A
– 0x800705b4 Windows Update error code
– 0x80240017 Windows Update error code
– 0x80070490 Windows Update error code
– 0x8007045A Windows Update error
– 0x80246003 Windows Update error Office Validation Add-in
– Windows Update error code 0x80245006