We recently reported on the " Windows Defender Application Guard (WDAG) " function in the Microsoft Edge browser under Windows 10. As reported at the time, WDAG serves to make browsing the Internet safe, since the Edge Browser runs in WDAG mode in a separate instance and therefore has no points of attack for malicious code from infected websites.
Of course, this also has some limitations , because the following functions are then no longer possible without adjustments.
Retain data that is stored in the browser in WDAG.
Copy and paste content into and out of WDAG.
Printing from the WDAG browser window.
Access to camera and Microsoft in Application Guard.
Full graphics performance is not available
For security reasons, all of these functions are deactivated for the Application Guard in the Edge, but can be activated as follows. First you call the Windows 10 settings application via

Key combination and then changes to the area
Update and security (Windows update, recovery, backup, …)
Then you choose the area on the left
Windows security
and then
App & browser control
as you can see in the following picture.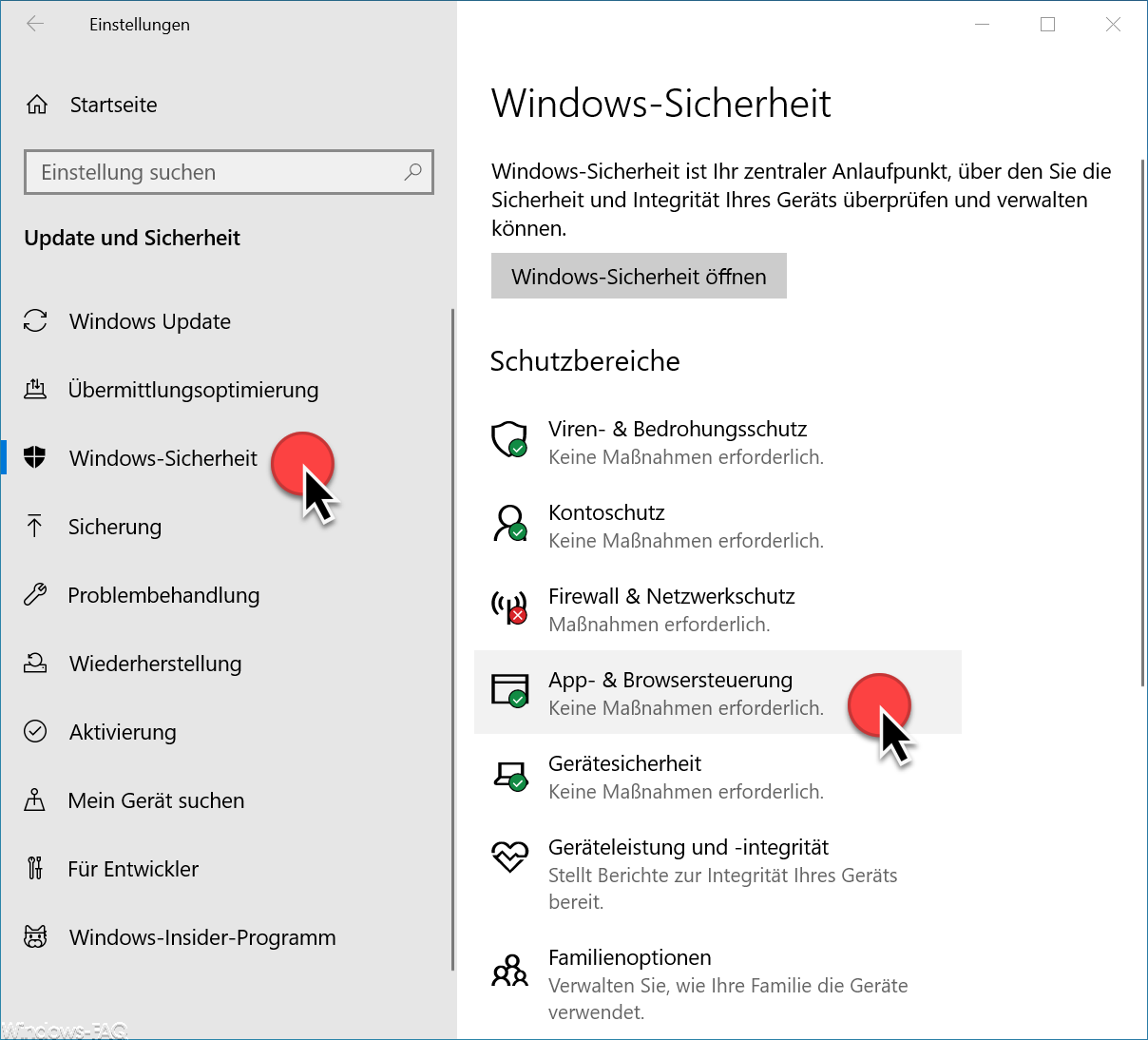 Then you have to scroll down a bit in the numerous Windows security settings until you get to the point
Change Application Guard settings
is coming.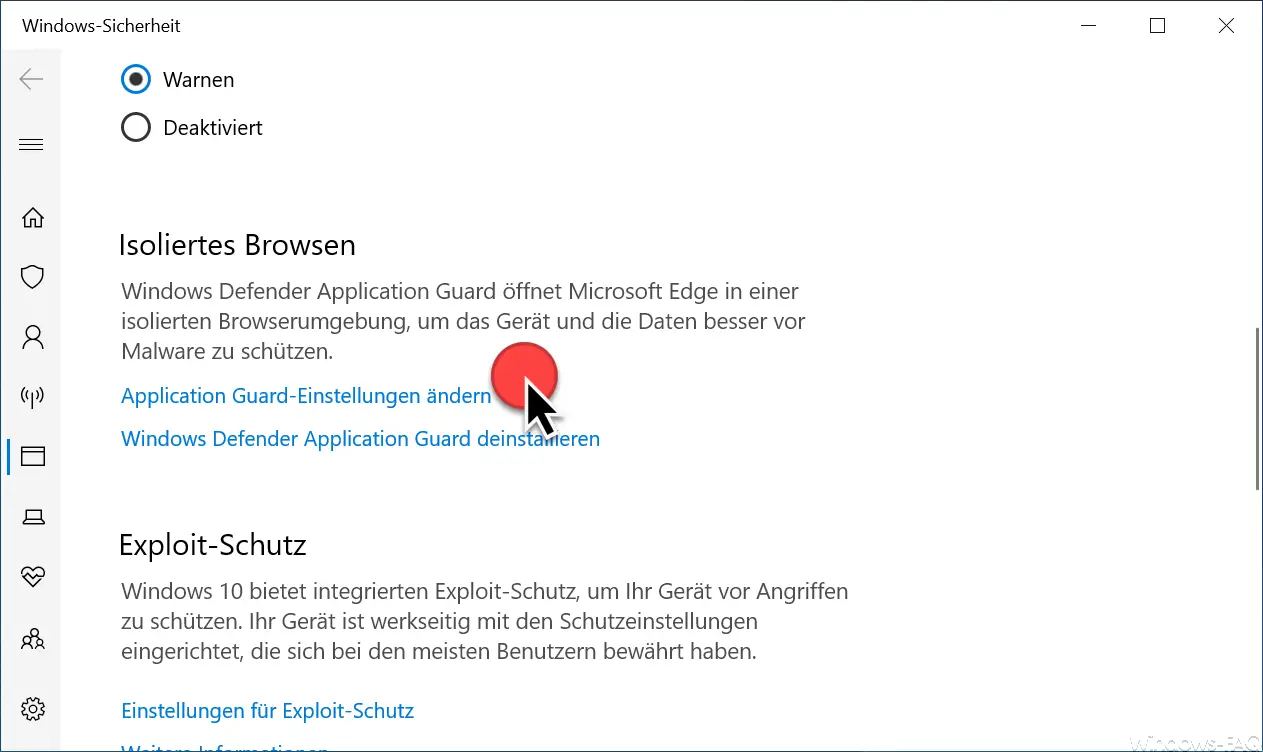 Then another settings window opens in which you can find all Application Guard settings .
Microsoft explicitly points out again in these Application Guard settings that all settings that may be activated here can have a negative impact on browser security . Therefore, you should be very careful about which option you really activate.
You can change the following Application Guard settings .
Save data (keep data that I save while browsing in Application Guard for Microsoft Edge.)
Copy and Paste (Allow copying and pasting to and from Application Guard for Microsoft Edge.)
Print file (Allow printing of Application Guard for Microsoft Edge.)
Camera and microphone (Allow access to my camera and microphone in Application Guard for Microsoft Edge.)
Advanced graphics (Improve video and graphics performance with Hyper-V virtualization technology.)
With these functions, you have numerous setting options for the Windows Defender Application Guard .
If you are interested in further information on increasing the security of Windows , please take a look at the following articles.
– Define the minimum and maximum password age for Windows
– Change the Windows password for Windows 10
– Set the minimum password length for Windows
– Use the security policy or registry to set the number of seconds after which the PC should lock itself
– Lock and restart the computer after entering the wrong password several times
– Windows Configure Defender SmartScreen via GPO
password Create or change security questions in Windows 10
– Start Windows Defender offline in Windows 10