In this post, we would like to talk about the quite common Windows activation error
to report. We have shown you an original image of the activation error code 0xC004F213 below.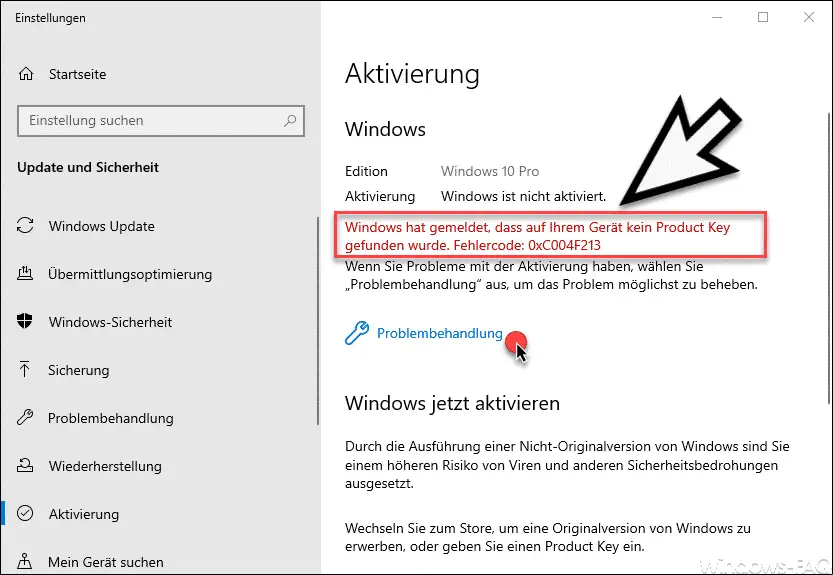 The exact error message when activating is:
Windows reported that no product key was found on your device. Error code: 0xC004F213
There are various reasons why this error code 0xC004F213 occurs. In general, it is because the changes were made to the hardware components and thereby a re-activation required is. However, we have already seen this activation error 0xC004F213 on newly installed Windows 10 systems.
In any case, you should try to reactivate Windows with the same product key, because normally there should be no problems with the reactivation.
Microsoft first suggests running the Windows Activation Troubleshooter. After clicking
Troubleshooting
Windows 10 starts searching for activation problems immediately.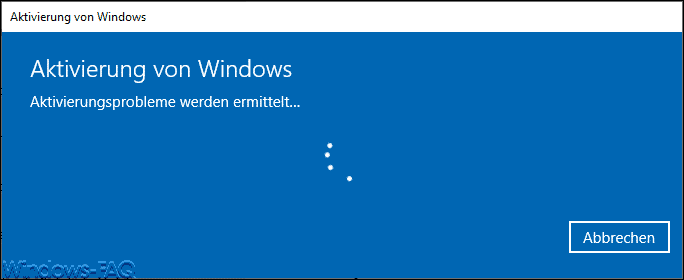 The activation troubleshooter will complete after a short time .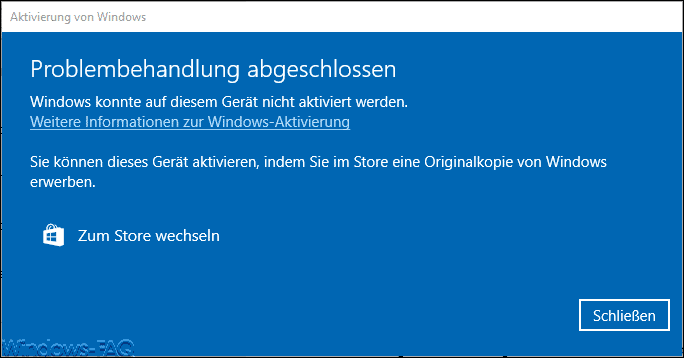 Then you will be asked to enter your Windows Product Key again . As a rule, entering the previously installed product key works to carry out the Windows activation again.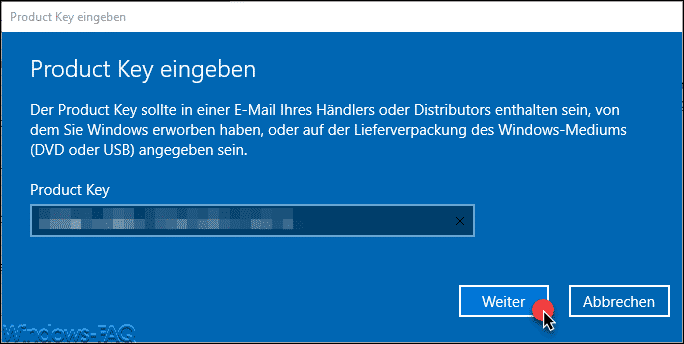 This also applies to our Windows system, because when the product key was reactivated, the error code 0xC004F213 did not occur again .

Windows acknowledged the reactivation with the message
Windows is activated. This copy of Windows has been activated.
If it doesn't work, you still have the option of activating it over the phone via the Microsoft hotline. We have described in detail how this Windows activation by telephone works in the entry " Windows 10 activation error 0x803FA067 ".
If you are interested in further help on other Windows activation problems, we recommend the following articles.
– Windows activation error code 0xc004e028
– Windows Activation Error code 0xC004F012
– Windows Activation error 0x80072f8f
– Windows Activation error 0xC004F034
– Office 365 activation error code 0x80004005
– Windows Activation error 0x8007000D
– activate Windows error code 0xC004E003
– 0xc004e016 Windows Activation error
– code 0xC004C008 Windows Activation Error
– Windows 10 Checking activation
– 0x8004FE30 Windows activation error
– 0xc004f050 Windows 10 error code – Activation error