If you download files via the new Edge Chromium , these files are usually always saved in your Windows profile folder in the " Downloads " directory . In Windows Explorer you will find these download files in the directory
C: Users % username% Downloads
However, should you ever wish to change the default download folder for the new Edge Chromium , we will show you below how you can easily do it.
To do this, first call up the 3 horizontal dots in the Edge Chromium at the top right and then select the menu item
Settings
as you can see here in the image below from the Edge Chromium.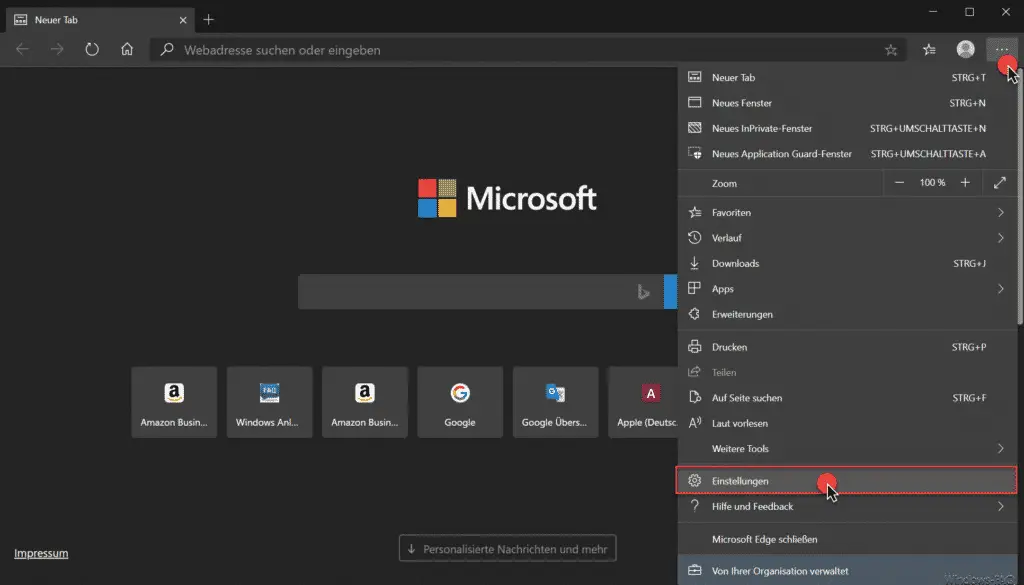 Then the extensive settings window of the Edge Chromium opens, in which you then click on the area
Downloads
have to change. Then you will see the following download folder options .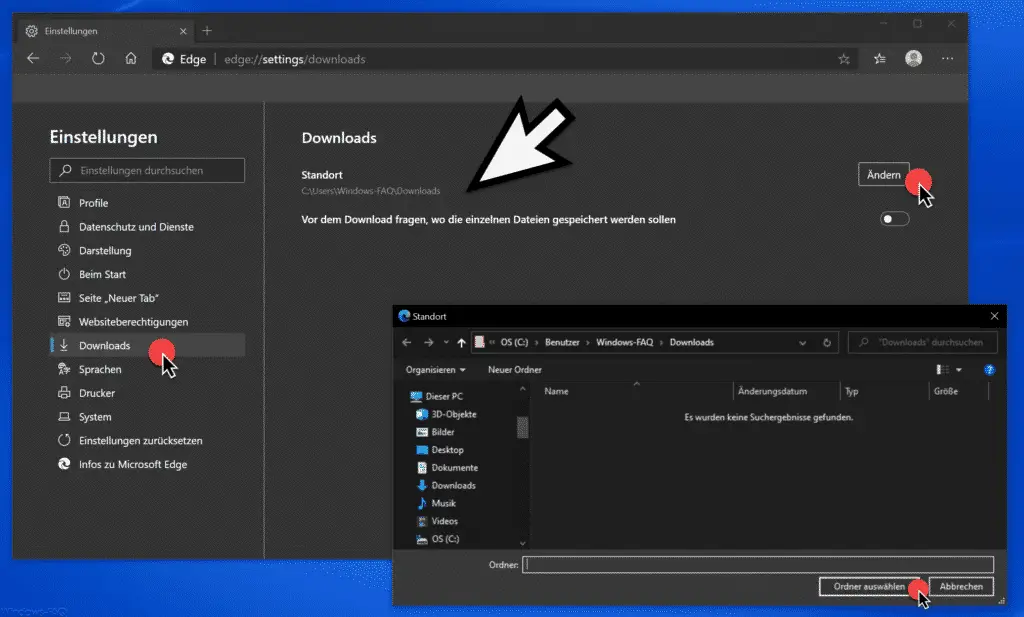 Here you have two options for the download folder.
Location of the download folder
With the first option you can determine the location of the download folder . After you click on " Change ", you can specify any folder. The Edge Chromium Browser will then automatically place all download files in this specified folder.
Ask for the download folder with every download
The second option is called
Before downloading, ask where the individual files should be saved.
This download option is deactivated by default . As soon as you activate this option, you will be asked for the location or directory for each download . Of course, the storage location that you specified in the first option is then suggested as the storage location, but can then be changed individually for each download .
You can also find more innovations from the Edge Chromium here.
– New tab display in the new Edge Chromium – Customizable tab display
– Prevent the new Edge Chromium from running in the background
– Change the standard search engine provider in the Edge Chromium
– Useful keyboard shortcuts from the Edge Chromium
– Overview of the Edge Chromium URLs for quick access
– Download the final Edge Chromium (stable) official version
– add favorites, bookmarks, passwords from other browsers to the Edge Chromium
– prevent Microsoft Edge update to Edge Chromium
– call up statistics of the websites accessed in the Chromium browsers (Chrome, Edge & Opera)