We are often asked how the Google Chrome browser should actually be updated to the latest version . We would like to explain this in this short guide, because it is actually very simple.
A Google Chrome update to perform, you have two options. Either you call the URL in the URL line
chrome: // settings / help
or you click on the 3 vertical dots in the top right corner of your Chrome browser and then choose
Help
and then
Via Google Chrome
We have marked the individual steps accordingly in the following illustration.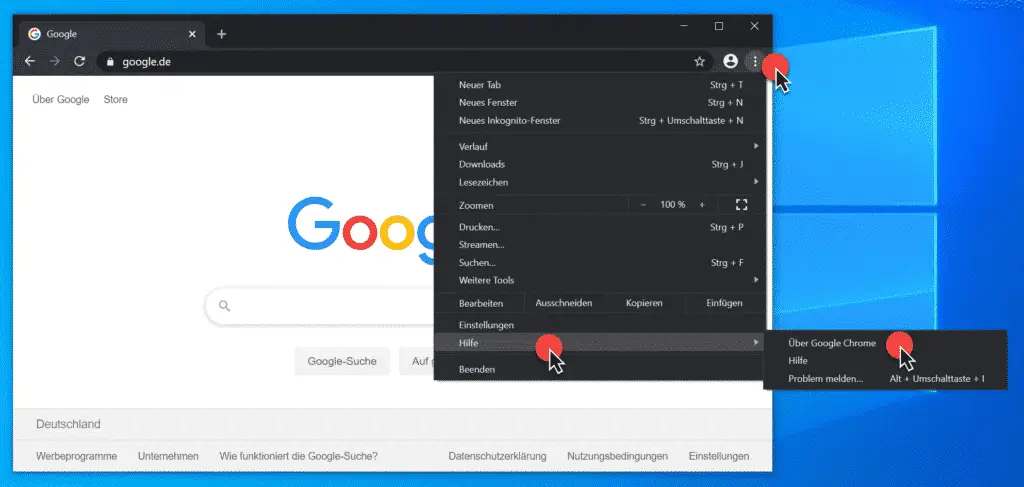 The Google Chrome browser then automatically starts to search for the latest update and shows this with
Below you can see the currently installed Google Chrome version and whether it is a 32-bit or 64-bit version of Chrome.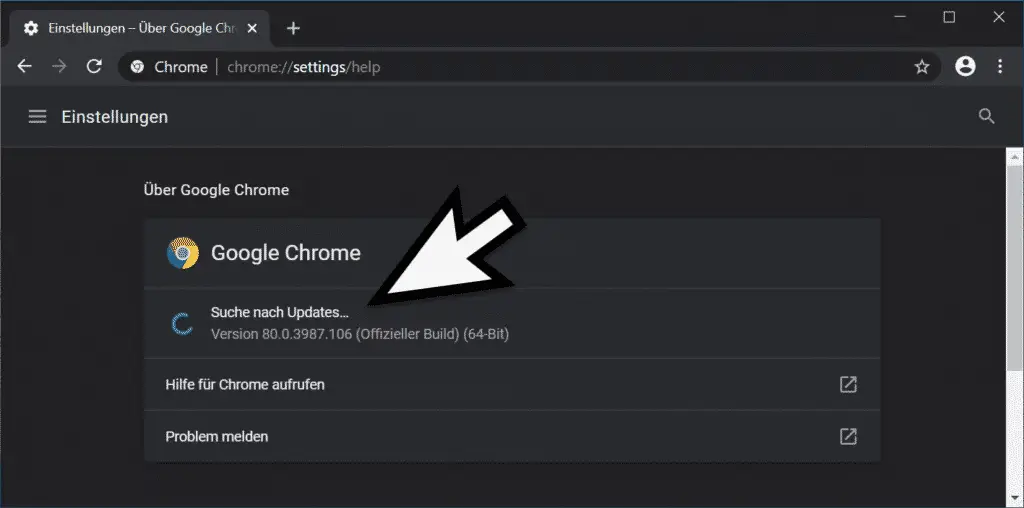 If the Chrome has found a newer version, it will automatically start installing the latest Chrome update without asking .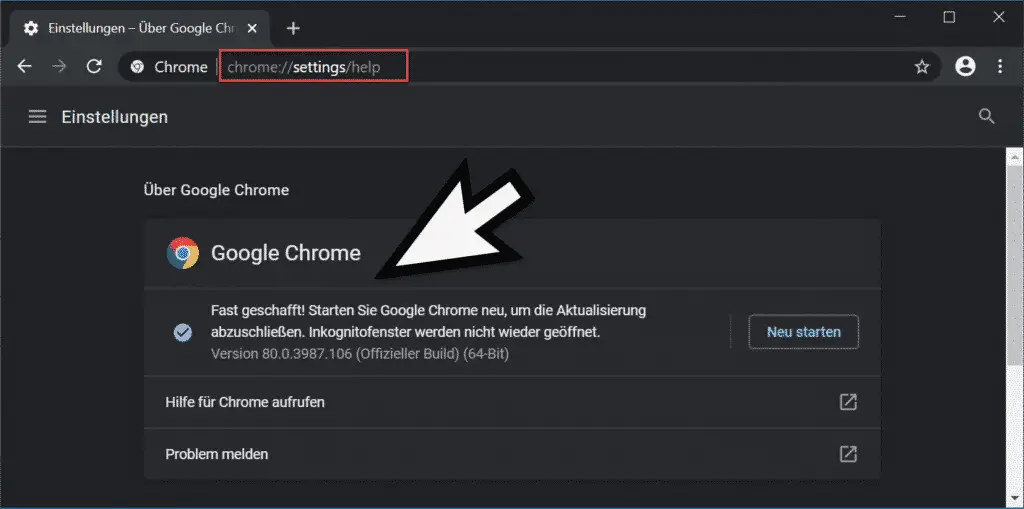 After installing the latest version of Google Chrome, the browser acknowledges this with the message:
Almost there! Restart Google Chrome to complete the update. Incognito windows will not be reopened.
After clicking
Start anew
all windows are closed and Chrome is restarted. If you had previously opened several websites, these will be opened again after the update. Only the incognito windows are not called up again.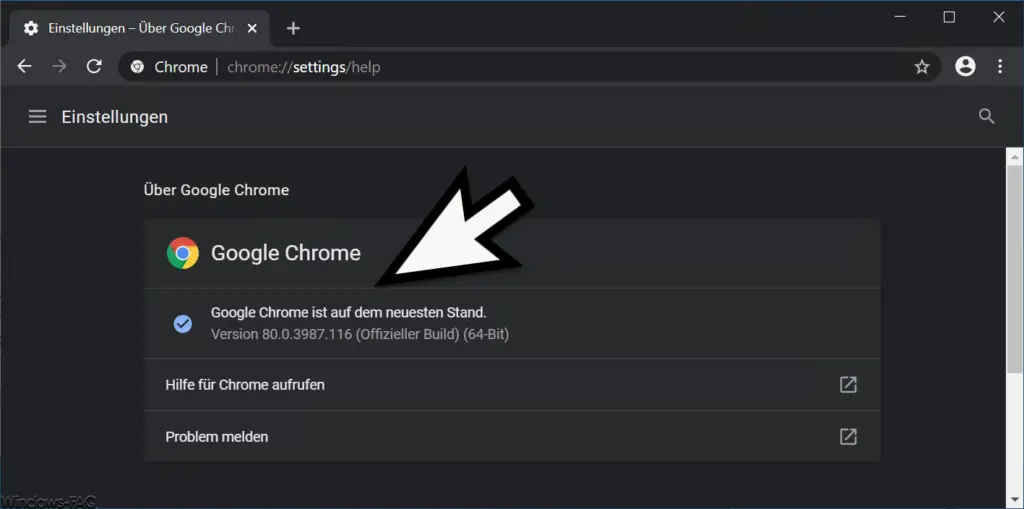 Then the Google Chrome is already up to date . In our example, the Chrome has been updated to the latest version 80.0.3987.116.
As a rule, the update from Chrome only takes a few seconds and you should check from time to time whether a new Google Chrome version is available.
You can find a lot more information about Google Chrome here.
– Software_Reporter_Tool.exe causes high CPU utilization
– Call up statistics of the websites visited in the Chromium browsers (Chrome, Edge & Opera)
– Download and installation of Microsoft Edge Browser Chromium Beta
– Deactivate hardware acceleration in Chrome
– Deactivate tab hover cards (preview information) in Chrome
– Deactivate cookies in Chrome
– Install the Application Guard extension for Google Chrome
– Export Google Chrome passwords to CSV file
– Have Google Chrome search for malicious software
– Delete all settings and reset to default values with
Google Chrome – Import Google Chrome favorites and bookmarks from Firefox , Edge or the IE
– change download folder in Chrome
– create desktop shortcut to a website in the Chrome browser