When activating Windows , there are always problems and various error codes. In this case too, we would like to inform you about the
Activation error code 0xC004F012
report that users receive again and again when activating Windows 10 systems . We have shown you a hard copy of error code 0xC004F012 below.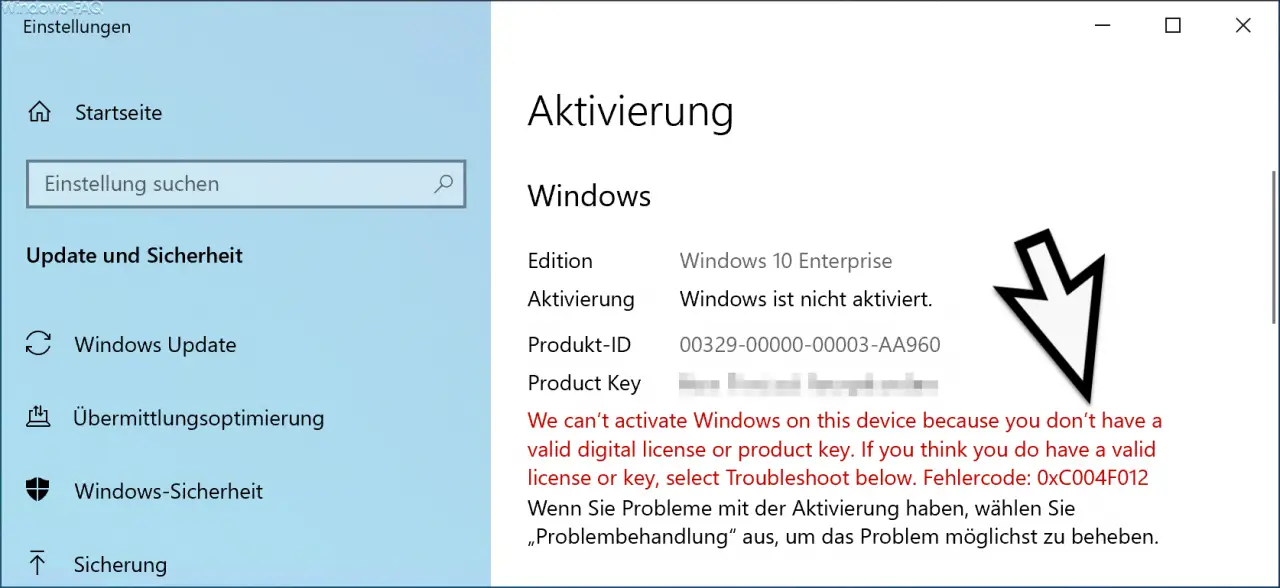 In this case, the message is in " English ", although the language is set to " German ". The error message for error code 0xC004F012 is:
We can't activate Windows on this device because you don't have a valid digital license or product key. If you think you do have a valid license or key, select Troubeshoot below. Error code: 0xC004F012
Calling up the displayed " troubleshooting " usually does not improve.
During our tests, however, we were able to determine that the problems arose from faulty Windows system files . For this reason, you should carry out the following commands in a command prompt with administrator rights.
DISM.exe / Online / Cleanup-image / Restorehealth
and
sfc / scannow
We have completely mapped the process here below.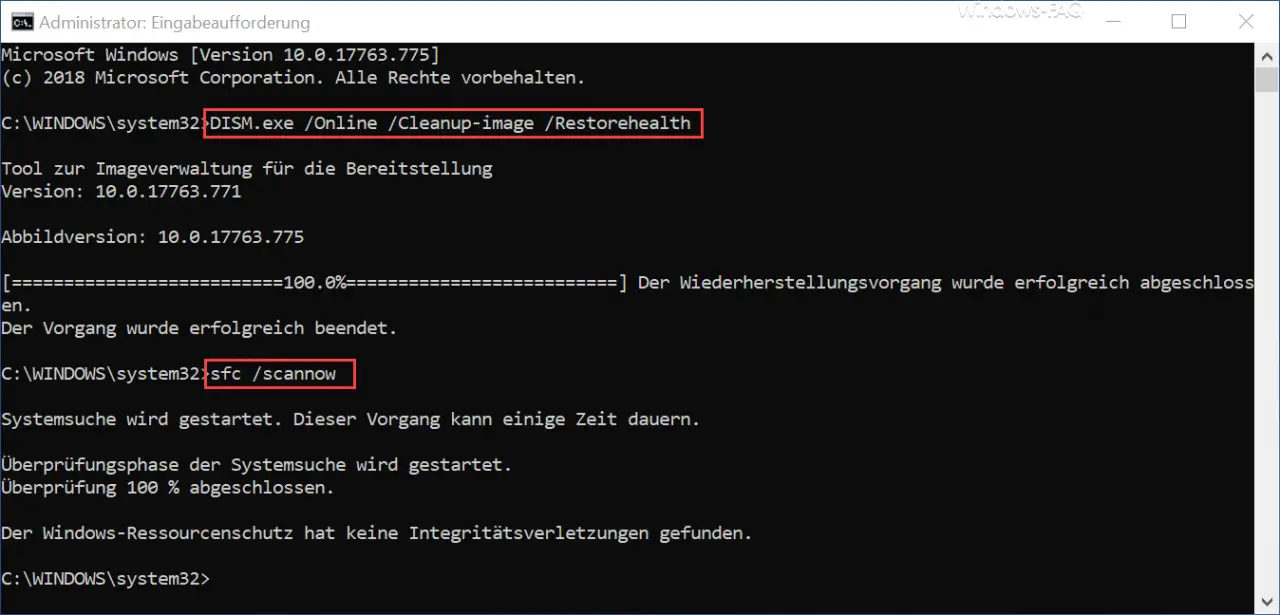 This checks the Windows installation for corrupt or faulty Windows system files (tool for image management for the deployment and Windows system search) and automatically corrects existing errors. Depending on the performance of your PC, this process can take a few minutes.
Then you should restart the Windows system and perform the Windows activation again. Should the activation still not work, please leave a message at the end of this article.
If you are interested in further Windows activation errors, we recommend the following articles.
– Windows Activation error 0x80072f8f
– Windows 10 Activation error 0x803FA067
– Windows Activation error 0xC004F034
– Office 365 activation error code 0x80004005
– Windows Activation error 0x8007000D
– activate Windows error code 0xC004E003
– 0xc004e016 Windows Activation error
– code 0xC004C008 Windows Activation Error
– Windows 10 Checking activation
– 0x8004FE30 Windows Activation Error
– 0xC004F050 Windows 10 error code – activation error