With the update KB4530684 , Microsoft has just released (December 10, 2019) another cumulative update for Windows 10 versions 1909 and 1903.
This update  KB4530684 increases the Windows 10 build numbers to 18362.535 and 18363.535, respectively . The update KB4530684 is now available via Windows Update and also via the Windows Update Catalog.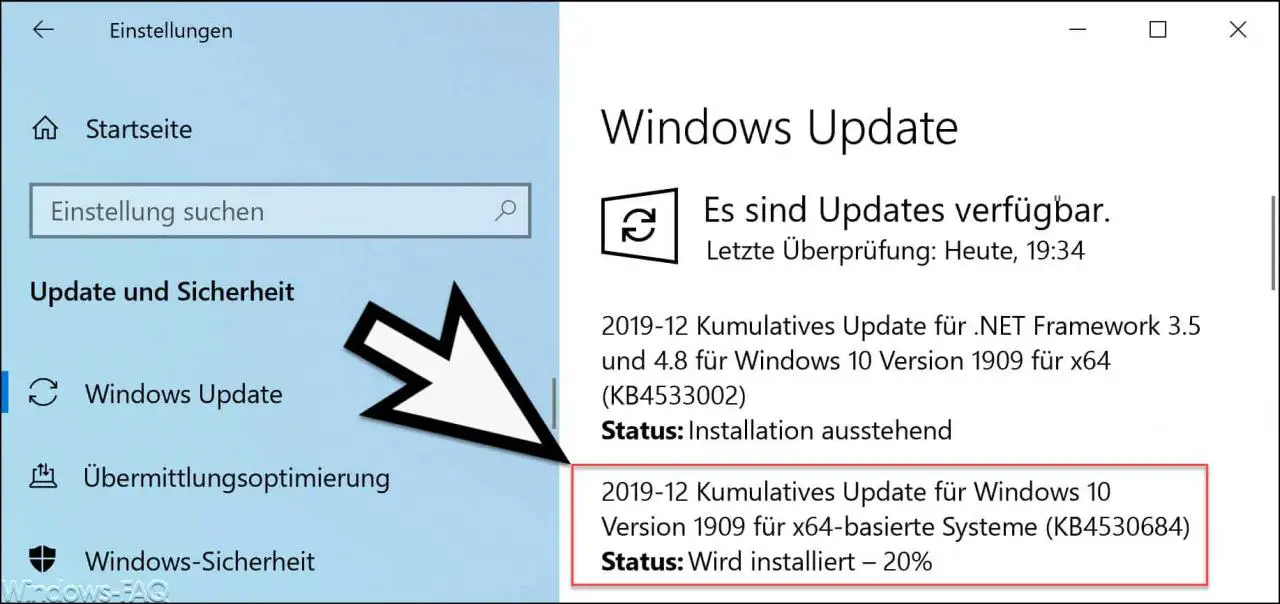 The following changes are included in this security update KB4530684 :
Update KB4530684 fixes a problem that can cause error 0x3B in cldflt.sys on some devices.
It also fixes an issue that may prevent you from creating a local user account with the Input Method Editor (IME) for Chinese, Japanese, or Korean. This problem occurs when setting up a new Windows device during the Out of Box Experience (OOBE).
In addition, the update KB4530684 contains numerous security updates for Windows Virtualization, Windows Kernel, Microsoft Scripting Engine and Windows Server.
These changes apply to both Windows 10 versions, i.e. versions 1903 and 1909. According to Microsoft, no problems with this update KB4530684 are known yet.
Before you install this update, you should download and install the last Service Stack Update (SSU update) called  KB4524569  . This should ensure that there are no problems installing this update.
If you do not want to download and install the update  KB4530684 via Windows Update, you will find the direct download links for the security update KB4530684 below .
Windows 10 version 1903:
– Download 2019-12 Cumulative Update for Windows 10 Version 1903 for x64-based Systems (KB4530684)
– Download 2019-12 Cumulative Update for Windows 10 Version 1903 for x86-based Systems (KB4530684)
– Download 2019-12 Cumulative Update for Windows Server 2019 version 1903 for x64-based systems (KB4530684)
Windows 10 version 1909:
– Download 2019-12 Cumulative Update for Windows 10 Version 1909 for x64-based Systems (KB4530684)
– Download 2019-12 Cumulative Update for Windows 10 Version 1909 for x86-based Systems (KB4530684)
– Download 2019-12 Cumulative Update for Windows Server 2019 version 1909 for x64-based systems (KB4530684)