With every new Windows 10 Feature Update (function update) Microsoft brings new functions . Some of these new functions are quite extensive, but very few users are aware of all the new functions.
Microsoft offers the supplied one just for this case
Windows 10 tips app
at. You can call them up in the following way.
Windows tips via the start menu
To do this, you simply have to enter the word " Tips " in the search field of the Windows 10 Start menu and then select the "Tips" app .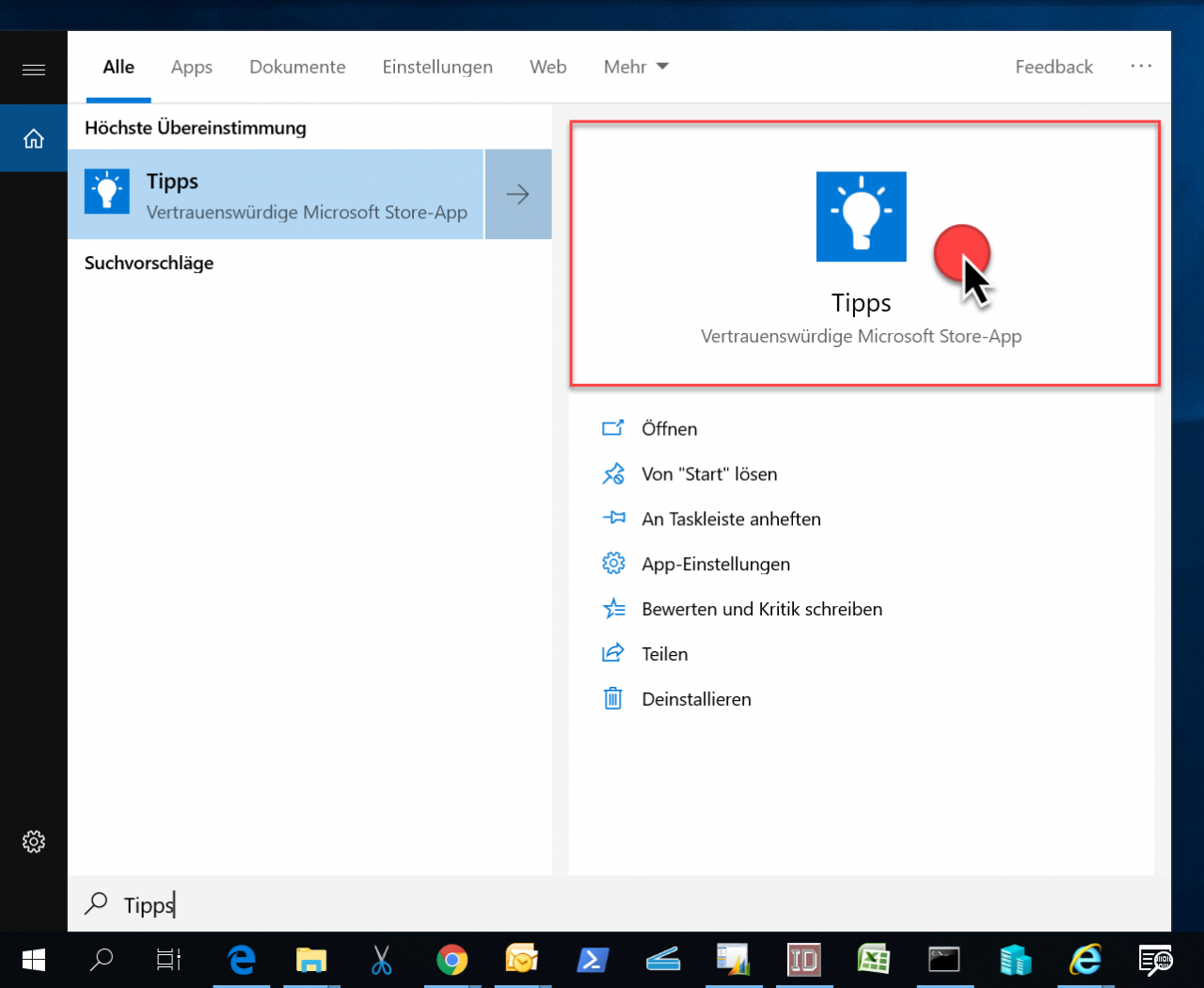 Access Windows 10 tips via Windows Update
In the Windows 10 settings you will also find a link in the " Windows Update " area to open the Windows 10 Tip app.
Here you will find the " Get news " section of the link
"Explore new features"
contains. This link also opens the Windows 10 Tips app .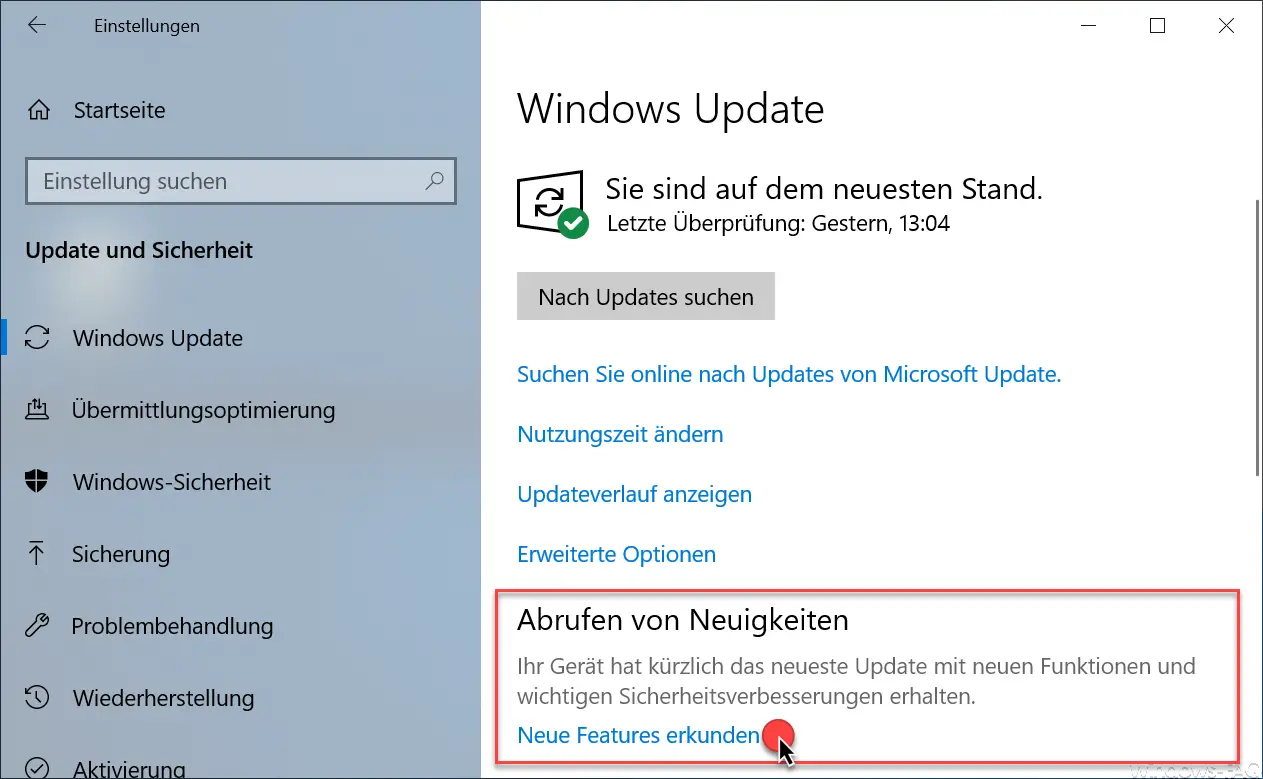 Windows 10 Tip app
After opening the Tip app , you will first see a few of the most useful Windows 10 tips , as you can see below. In this case, there were 6 tips for version 1809.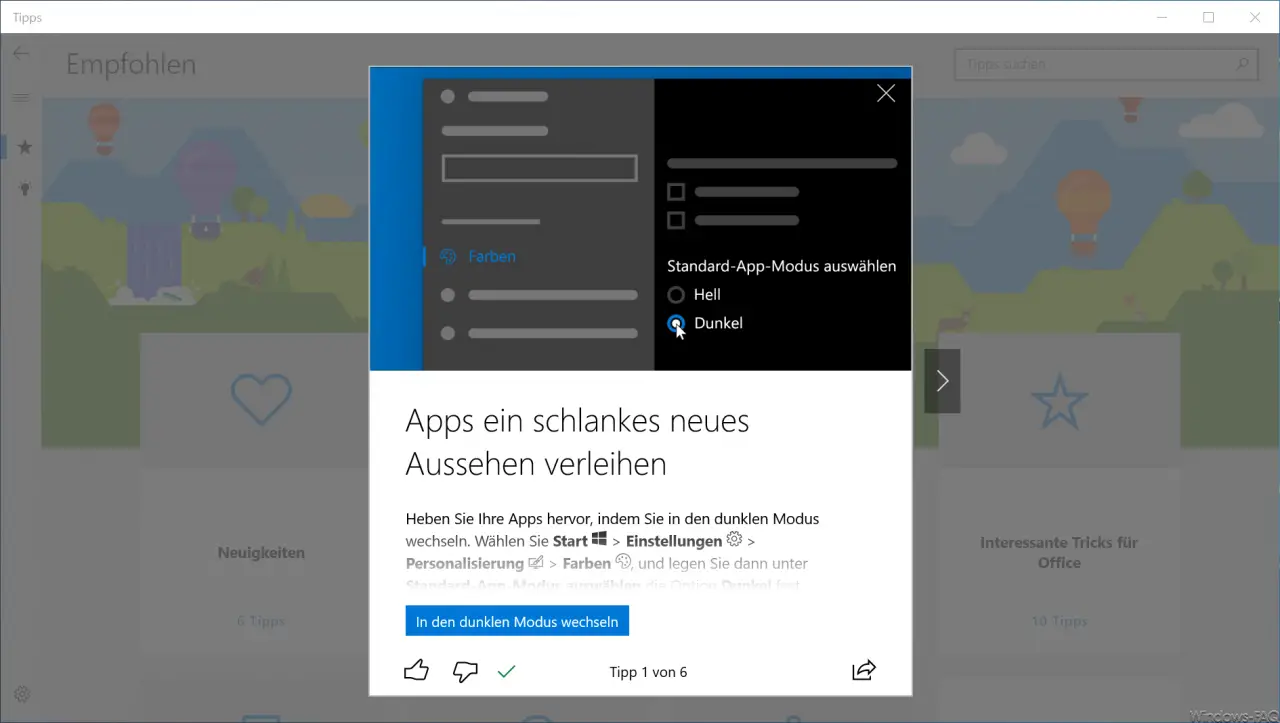 At the end of these suggestions you will then be shown further Windows 10 categories with the number of instructions available in this area. The following tip categories are available.
news
Personalize your PC
Photo basics
Interesting tricks for office
Your smartphone and Windows
Fast Search
Work organized
Search all tips
This then looks like this.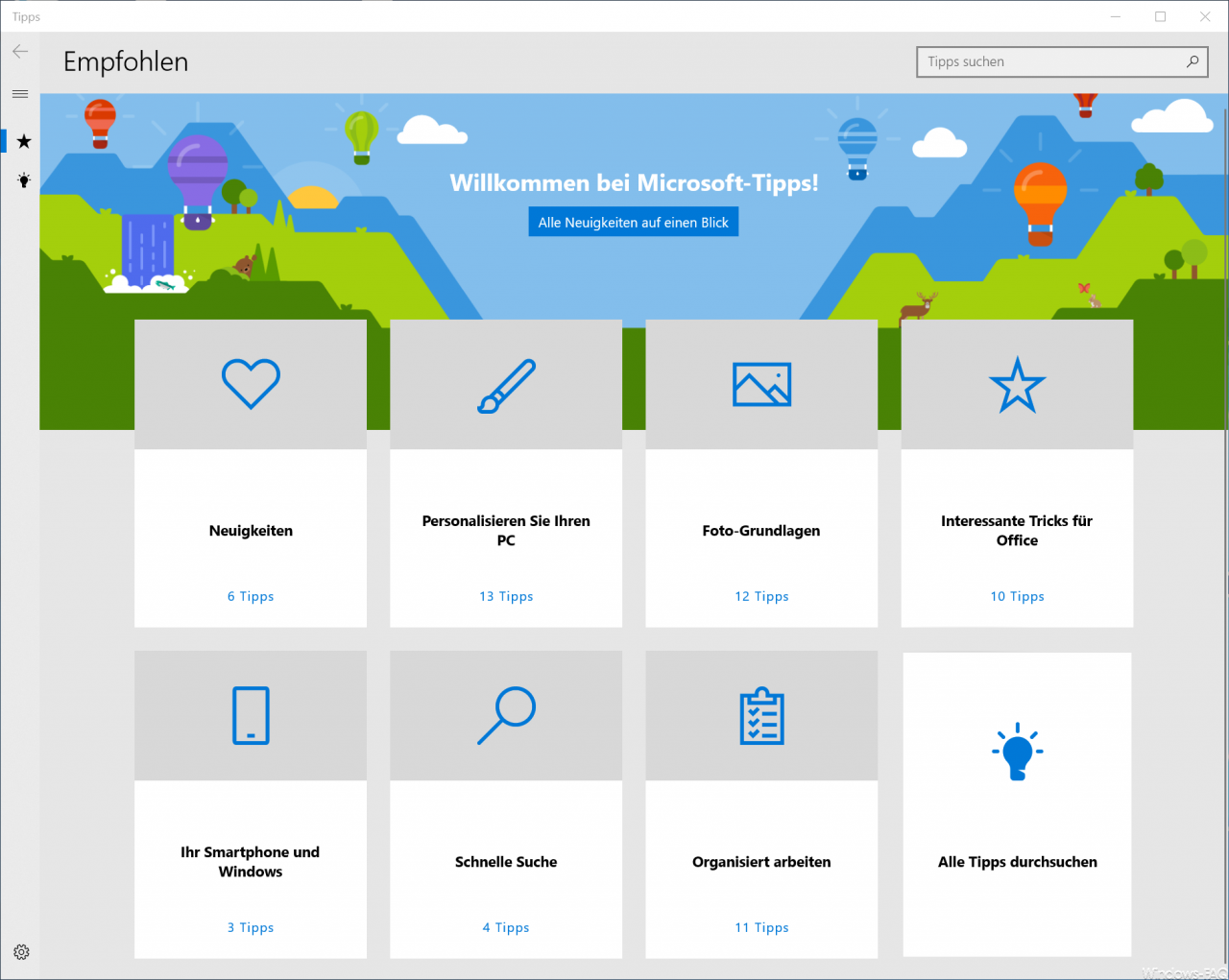 Unfortunately, few users know this useful Windows 10 Tip app . Inexperienced Windows 10 users in particular get some very useful Windows tips and tricks here , which they can certainly use very sensibly for the daily use of Windows 10.
You can of course find more tips and tricks around Windows 10 here on Windows FAQ.
–
Swap right and left mouse button under Windows 10 – Create individual Windows 10 folder pictures
– Activate BitLocker encryption on Windows 10
– Activate Dark Theme in Explorer on Windows 10 version 1809
– Show or move taskbar icons (system icons) on the taskbar only on the 2nd monitor
– Deactivate Windows 10 Timeline