Microsoft has just released update KB4487044 (build 17763.316) for Windows 10 version 1809. This cumulative February 2019 update again fixes some bugs in the 1809 version of Windows 10 and can now be downloaded via Windows Update and the Windows Update Catalog.
Microsoft has integrated the following bug fixes in the update KB4487044.
The KB4487044 update  resolves authentication mode and session security issues.
Fixes Microsoft Access issues with Microsoft Jet databases that use the Microsoft Access 97 file format. This problem occurs when the database contains column names that are longer than 32 characters. The database cannot be opened with the " Unrecognized Database Format " error .
Addresses an issue that causes Windows Hello for Business Hybrid to fail key trust provisioning when Windows 2019 Server domain controllers (DC) are used for authentication. The error is: " This option is temporarily unavailable. Use a different method to register first. "If tracing is enabled for Active Directory (AD) , an exception may occur in Windows (Local Security Authority Subsystem Service, LSASS) 2019 DC when processing a user login.
Note
The Microsoft Azure AD Data Collector Set and Advanced Threat Protection (AATP) enable Active Directory activity tracing by default.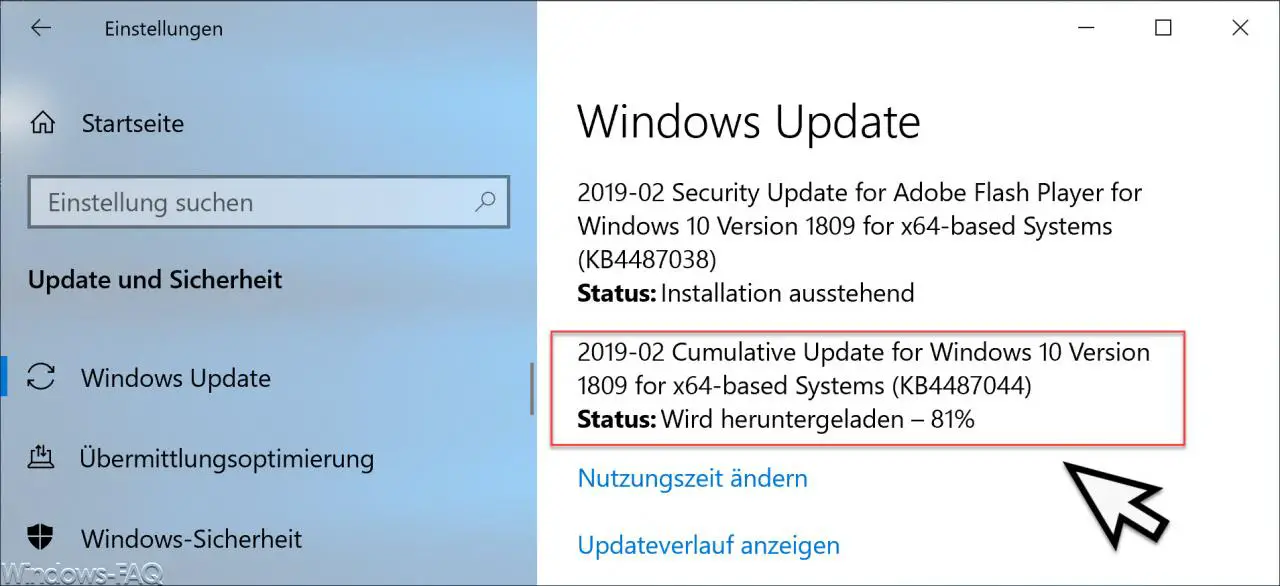 The update fixes a problem in Microsoft HoloLens that allows users to bypass the screen lock login process in some workflows.
Furthermore there are various security updates for Microsoft Scripting Engine, Microsoft Edge , Windows Server, Microsoft JET Database Engine, Internet Explorer, Windows wireless networks, Windows storage and file systems, Windows input and composition, Windows graphics and Windows app platform and frameworks integrated in the update KB4487044.
ATTENTION: Unfortunately, this update KB4487044 as well as the new update  KB4487017 for Windows 10 version 1803 contain known errors. You can find all the necessary information about the errors and their workarounds in our article on update KB4487017 .
Here you can download the update KB4487044 directly .
– 2019-02 Cumulative Update for Windows 10 Version 1809 for x64-based Systems (KB4487044)
– 2019-02 Cumulative Update for Windows 10 Version 1809 for x86-based Systems (KB4487044)
– 2019-02 Cumulative Update for Windows Server 2019 for x64 -based systems (KB4487044)