Microsoft again has massive problems with the integrated Windows search . This Windows search is a service based on the Bing search engine and also displays web search results if you enter a search term in the search field of the Windows taskbar .
Currently, many Windows 10 users have the problem that this Windows 10 search window simply remains empty after entering the search term . This then looks to the users as follows.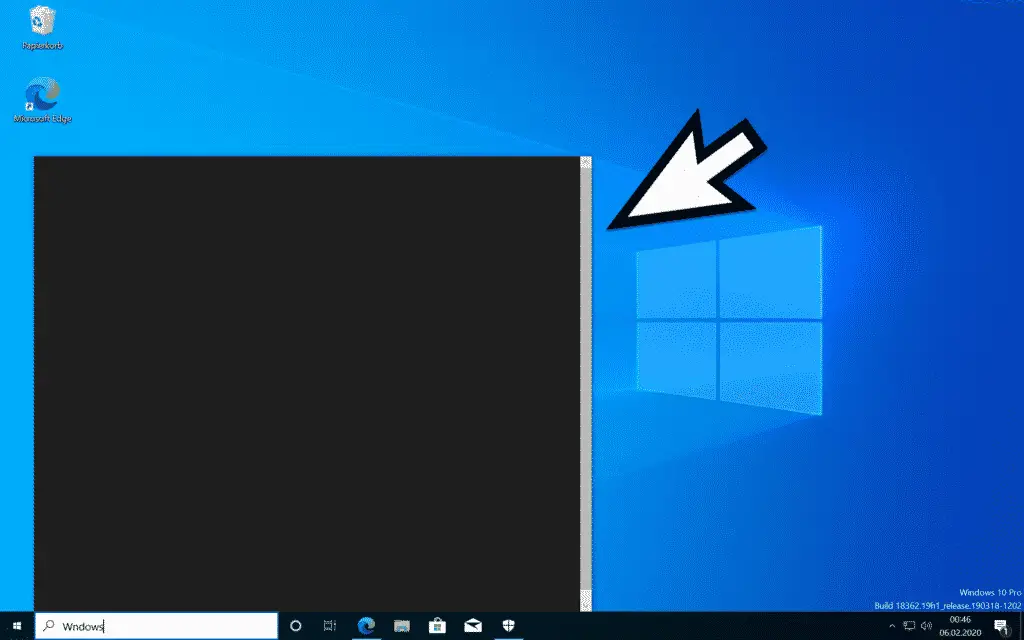 Microsoft currently seems to have problems with your Bing servers and therefore this affects all Windows 10 installations. If it still works for one or the other user, this may be due to the activated cache . As soon as you enter multiple search terms, the search window remains empty.
Workaround for search problem on Windows 10
However, there is already a workaround for this search problem under Windows 10. To do this, you have to call the following path in the Windows Registry Editor.
\ HKEY_CURRENT_USER SOFTWARE Microsoft Windows CurrentVersion Search
There you have to name a new value
BingSearchEnabled
as a DWORD 32-bit . So we can see here in the picture below.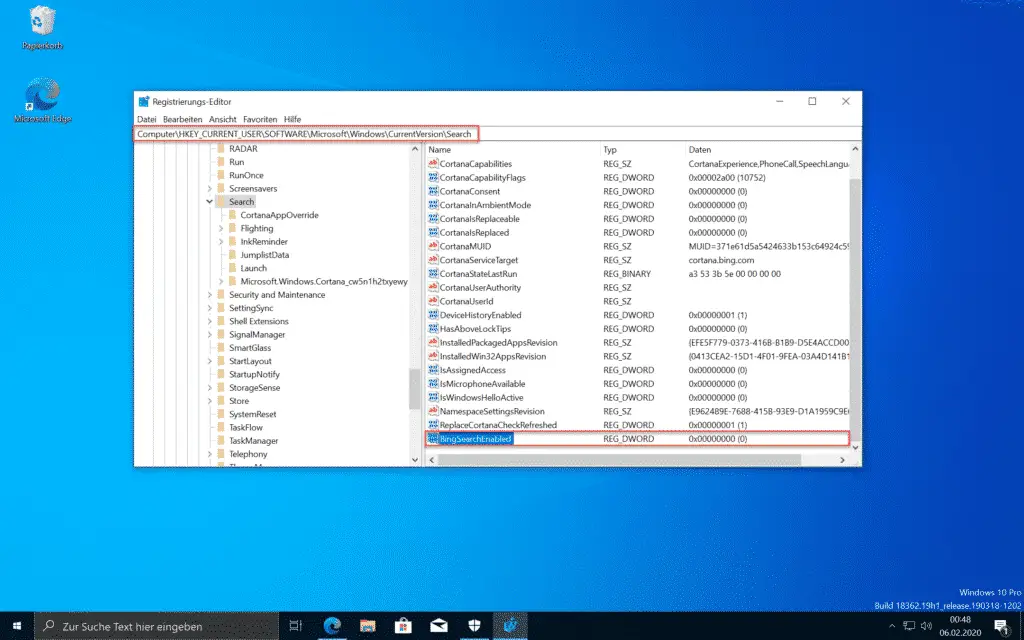 This value BingSearchEnabled "should then be assigned the value" 0 " . In addition, the existing value should
CortanaConsent
also be set to the value "0" if this is not already the case by default.
Then you have to restart your Windows 10 PC once and then the Windows 10 search window looks like this again.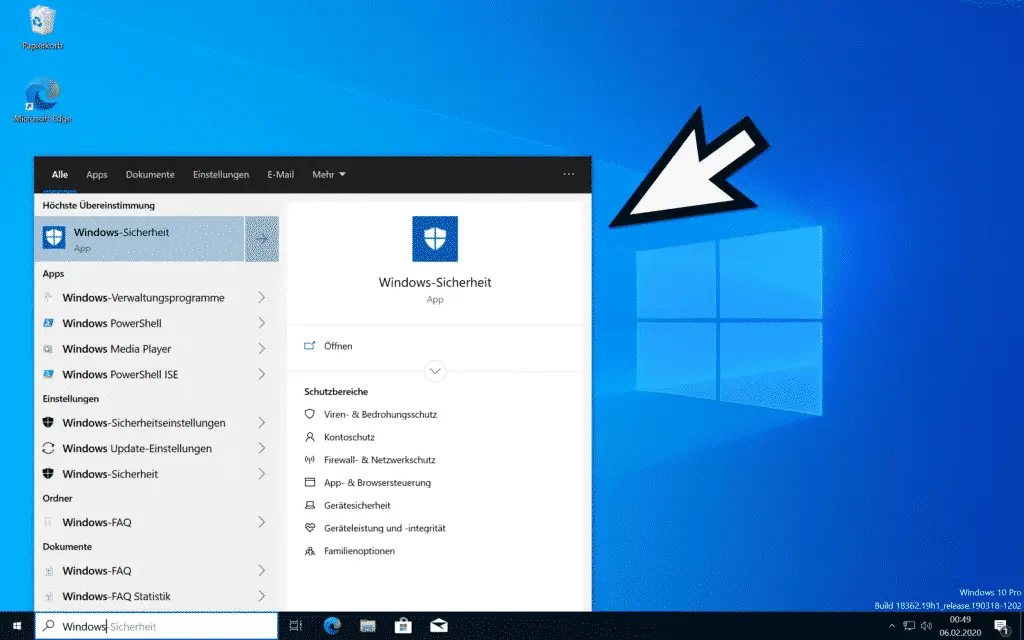 However, the web results are missing here , but the local resources are searched for the search term.
If Microsoft has got your Bing server problems under control again, you can delete the registry value " BingSearchEnabled " or change the value from "0" to "1". Then you can see the Internet search results again in the Windows 10 search window .
Note from 02/11/2020 11:00 p.m .: According to our information, Microsoft has fixed the problem with the Bing search in the Windows 10 start menu, the web search now works again. Microsoft has not yet announced what was definitely there. 
Finally, two more articles dealing with Windows 10 search .
– Remove web search results from the Windows 10 start menu
– Turn off Windows 10 Bing search results (Cortana)