Maybe it has happened to you before? You accidentally deleted files that shouldn't be deleted.
As a rule, Windows users can restore them using the Windows recycle bin. However, if the recycle bin is perhaps deactivated or the total capacity of the deleted files cannot be taken up, all that remains is the use of a professional tool for data reconstruction or restoration .
It is important that you do not write any more files to the partition after deleting the files so that the deleted data may not be overwritten. Therefore it is best that you use 2 partitions. The first partition should be the Windows boot partition, the second partition can then contain your data. Or you can use a NAS system and integrate the NAS into Windows Explorer as an additional drive.
To be able to restore deleted data , we recommend the tool
EaseUS Data Recovery Wizard Free
from  EaseUS . You can find the download link to the software at the end of this article.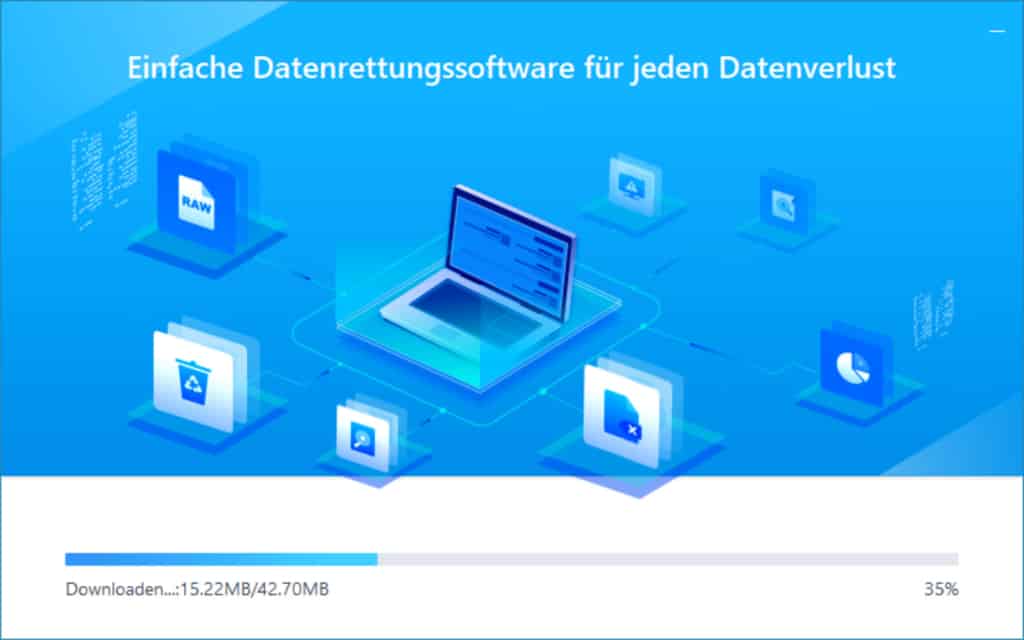 Immediately after starting the recovery tool, you have the choice between the various recovery options.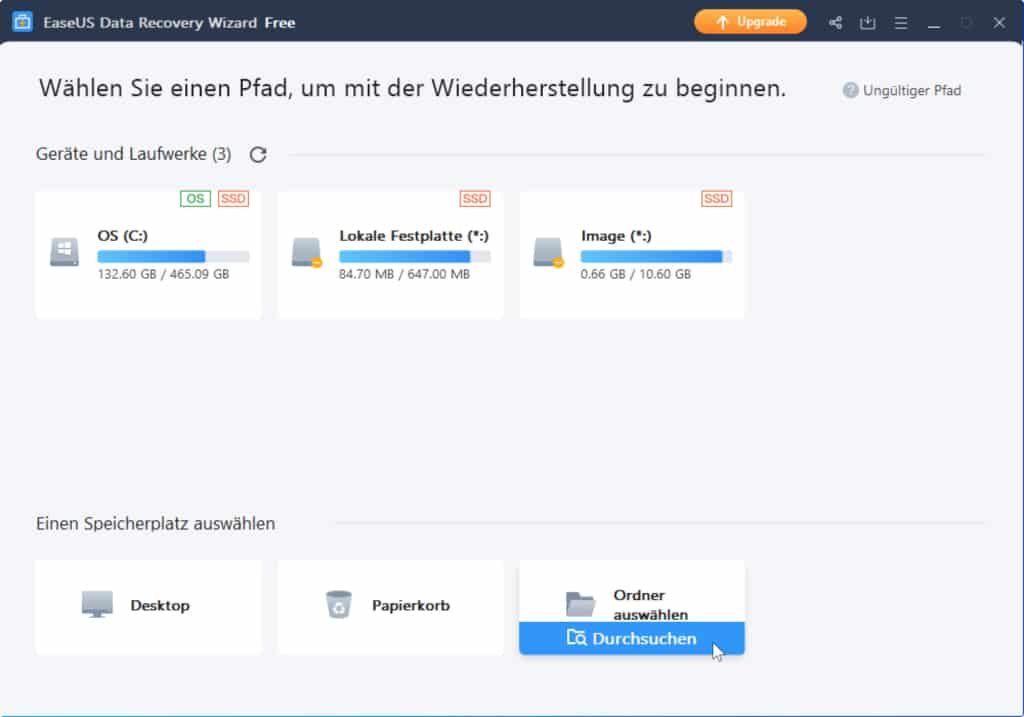 Here you have the choice of which way you want to use for data recovery.
Devices and drive (system partition, local drives, images)
Storage space (desktop, trash, select folder)
In our case, we were looking for a deleted picture, knowing the exact location of the missing picture. In this case we used the option " Select storage location – Select folder ".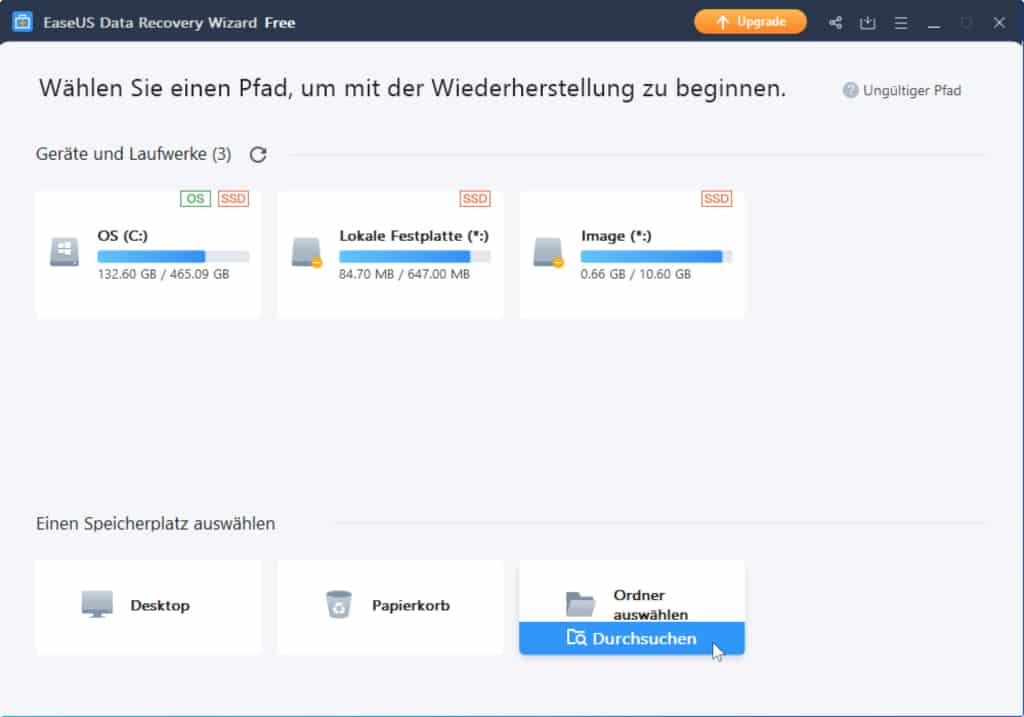 After that, the desired folder must be set and the data recovery tool will start scanning for deleted files. The tool first tries with a
Quick Scan
and then with one
Depth scan
for deleted and recoverable files. The deep scan can of course take some time, because it depends on how many files and folders the recovery tool has to check.
The recoverable files can be displayed accordingly afterwards. When searching for the desired files, the
Filter
very helpful, through which you can search for the files. The following filter options are available to you.
File status (deleted files, existing files)
File type (Word, PPT, Excel, PDF, images, audio, video, emails, others)
Changed period (0-3 days, 4-7 days, 16-30 days, custom)
File size (0-100KB, 100KB-10MB, 10MB-100MB, 100MB-1GB, user defined)
Initial letter of the file name (0-9, AH, IP, QZ)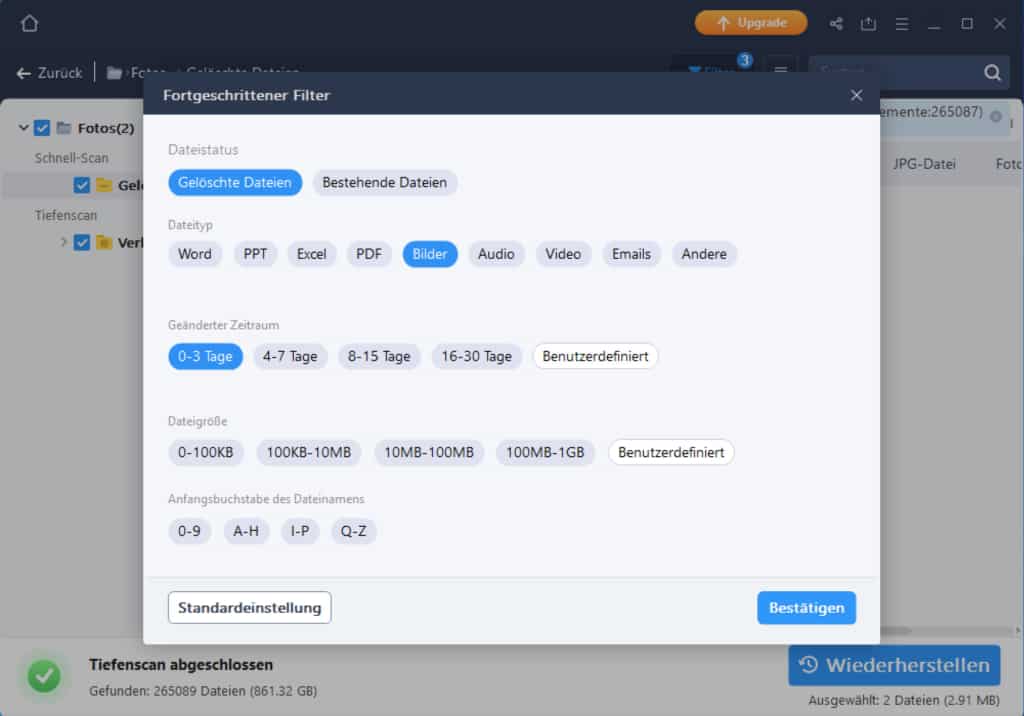 With this filter we found exactly the deleted file or image that we want to restore.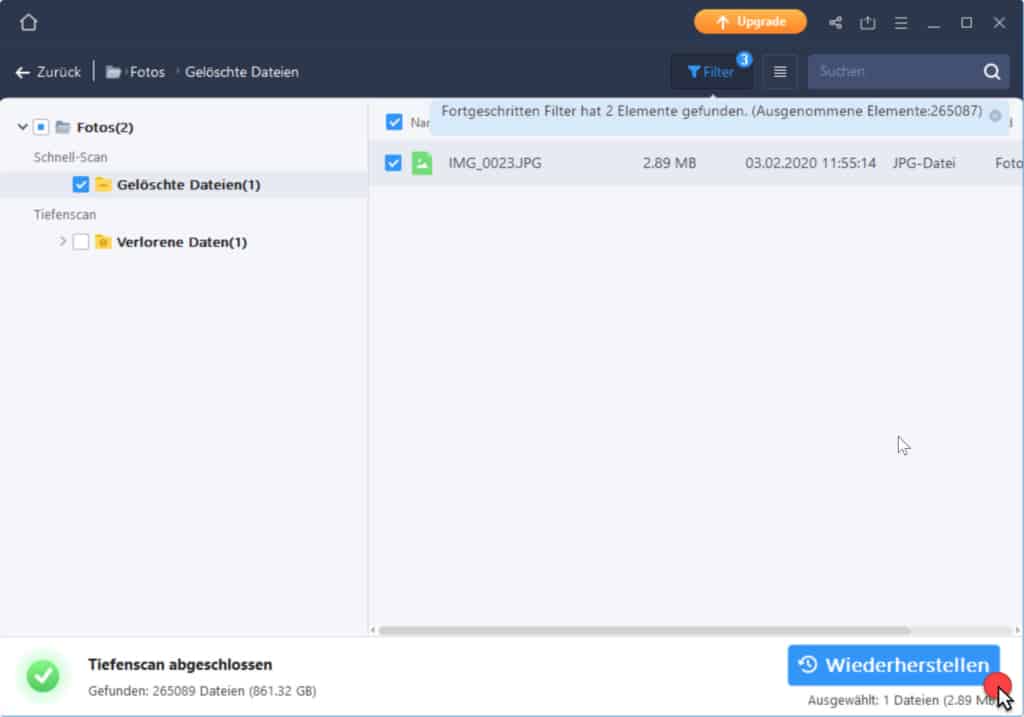 Now only the files to be restored have to be marked and after clicking on
Restore
the files will be reconstructed. Thus, the searched image was restored within a few minutes.
The EaseUS Data Recovery Wizard offers both a free and a pro version, which however is subject to a fee and currently costs around € 67. The Pro edition certainly has more functions, but the free version is sufficient for occasional use or file recovery.
Here you can download the latest version of the free version.
– Download Data Recovery Freeware EaseUS Data Recovery Wizard Free