The Windows Update error code 0x8024000b occurs relatively frequently. Microsoft describes this error code 0x8024000b with the term " WU_E_CALL_CANCELLLED ". Unfortunately, the cause of the update error can be very diverse and we try to show you some possible solutions in this post.
Below we have shown you the original error message from error code 0x8024000b .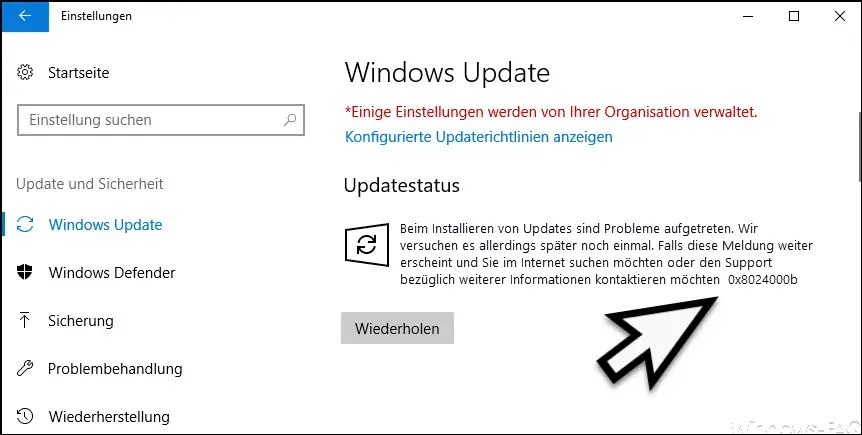 To   eliminate the update error 0x8024000b , you should try the following.
Check Windows services
The error code occurs more frequently when 2 Windows services are not started. For this reason, you should check in the Windows service management "services.msc" whether the following services have started.
App preparation
AppX Deployment Service (AppXSVC)
These two services should be set to " Manual " and not to " Deactivated ". Otherwise, the error code 0x8024000b will be updated .
Windows 10 partition "System reserved" too small
Another reason for the error 0x8024000b can be a too small Windows 10 system partition with the designation " system reserved ".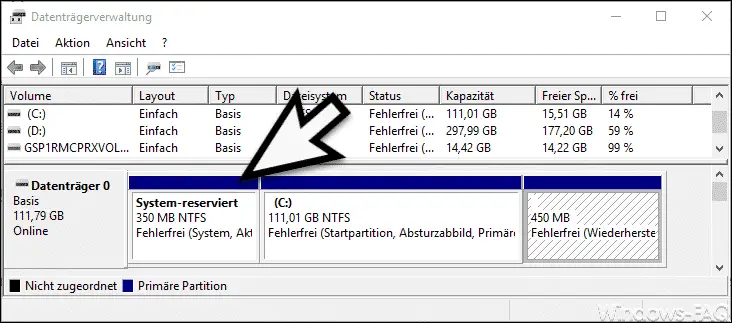 In our article " 0xc1900201 error code during Windows 10 Anniversary Update " we reported in detail on how you can enlarge this Windows 10 system partition .
Check Windows system files for integrity
Another way to fix error 0x8024000b is to check the  Windows 10 system files for integrity . You can do that with the Windows command
SFC
carry out. We explained in detail how to use this SFC command in our article " Checking and repairing Windows system files ". In any case, it is necessary for you to execute the command
SFC / scannow
Restart your Windows 10 PC once. Now the error code 0x8024000b should no longer occur during the Windows Update installation .
Finally, you will find further help for other Windows Update error codes here .
– Error code 0x800f0982 with Windows Update
– 0x800f0988 Error code with Windows 10 Update and 1909 upgrade
– Windows Update error code 0x8024001f
– Error code 0x80246017 with Windows Update
– Error code 0x80246008 with Windows Update
– Windows Update error code 0x80070BC9
– Error code 0x80072EFE when installing .Net Framework 3.5
– Windows Update error code 8007000E
– Error code 0x80246001 with Windows Update
– Windows Update error code 0x800c0002
– Windows Update error code 0x80070157
– 0x8024000E error code with Windows Update – XML Data Error
– Windows Update error code 0x8007007e
– Windows error code 0x80070570
– Windows 10 upgrade error code 0x80190001
– 0x800704B3 error code with Windows Update
– Windows Update error code 0x8024a20617
– 0x80070017 error code during Windows Update