Again and again, users report the error that Windows 10 cannot check for updates . We would like to show you a possible source of errors for this Windows update problem below  .
In the picture below you can see the classic Windows Update error.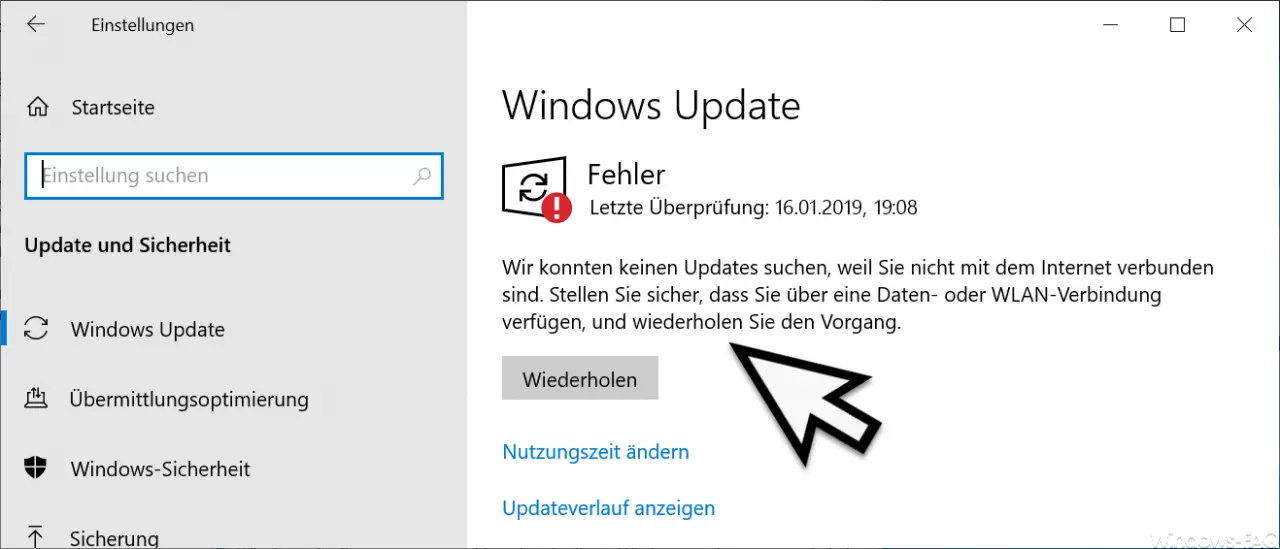 The exact update error message including typing error (?) Is:
Windows Update Error
We couldn't find updates because you are not connected to the Internet. Make sure you have a data or WiFi connection and try again. 
This error message usually has nothing to do with the Internet connection, but is caused by the Windows Update service . This also results in the following error message, for example, which occurs on older Windows systems.
Windows Update is currently unable to check for updates because the service is not running. You may need to restart the computer.
Check Windows Update service
As a rule, as already mentioned, there is a problem with the Windows Update service. Please call the Windows services management "services.msc" after pressing the buttons

and scrolls down in the service view until you come to the " Windows Update " service.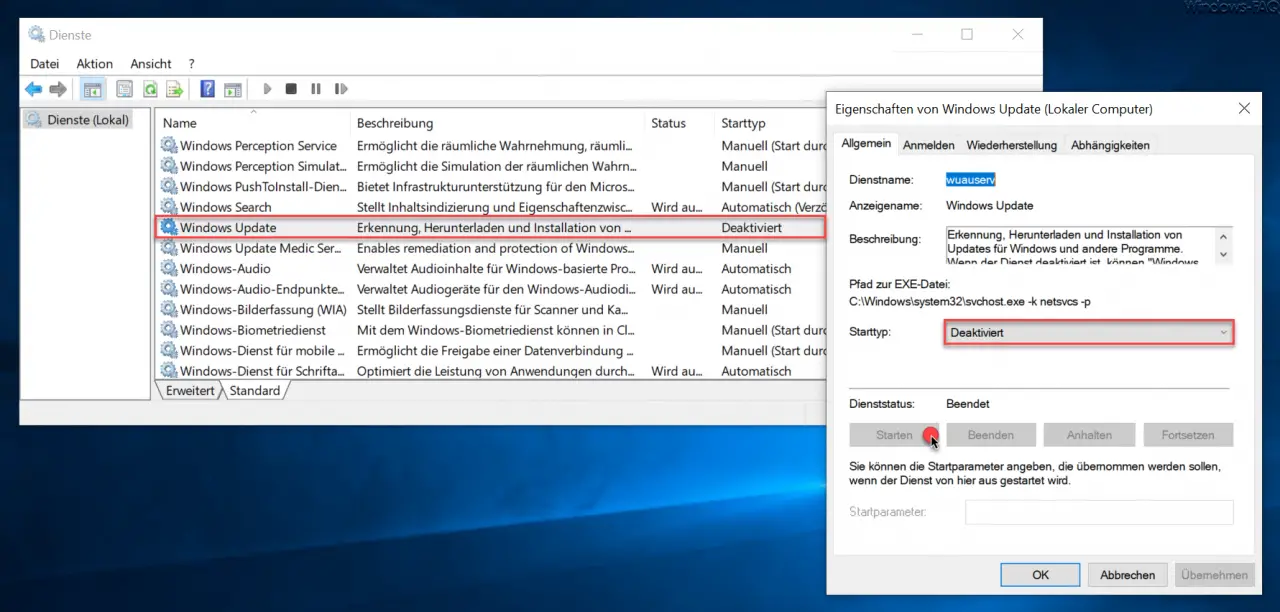 As a rule, the Windows Update service is NOT started . In our example it is even deactivated so that the update error messages listed above can occur.
It is best to set the Start type service to "Automatic" and then to start the Windows Update service "wuauserv" .
If you now try to install the Windows updates , the Windows Update error messages listed above should no longer occur.
Here we have listed further help for other Windows Update errors.
– Windows Update error code 0x8024a206
– 0x80070017 error code during Windows Update
– The Windows Store cache may be damaged
– Windows Update error code 0x80072F76 – 0x20017 when running the Media Creation Tool
– 0x8024a223 error code with Windows Update
– error code 0xc1900130 with Windows Update
– 0x80072AF9 Windows Update error code
– Windows Update error code 0x80200013
– Windows error code 0x80073715
– 0x80070652 error code for Windows Update
– Windows Update error code 0x80240022
– 0x1900107 Windows Update error code
– 0x80070bc2 error code for Windows Update
– Windows Update error code 0x80244007
– 0x800f081e error code for Windows Updates