Again and again the problem arises that after installing Windows Updates and especially after installing Windows 10 Feature Updates, PDF files are opened with the Windows Edge browser instead of with an installed PDF program . Surely most of you have installed Adobe Acrobat Reader and you are used to PDF files being opened with Adobe Reader .
But unfortunately Microsoft keeps putting the Windows 10  standard app for PDF files back on the Edge Browser. Below we show you how you can set this so that PDF files are not opened with the Microsoft Egde Browser.
Do not open PDF files in Edge
If the EDGE is set as the standard PDF program, you can also see this in Windows Explorer on the corresponding edge icon in front of the PDF file, as you can see here below.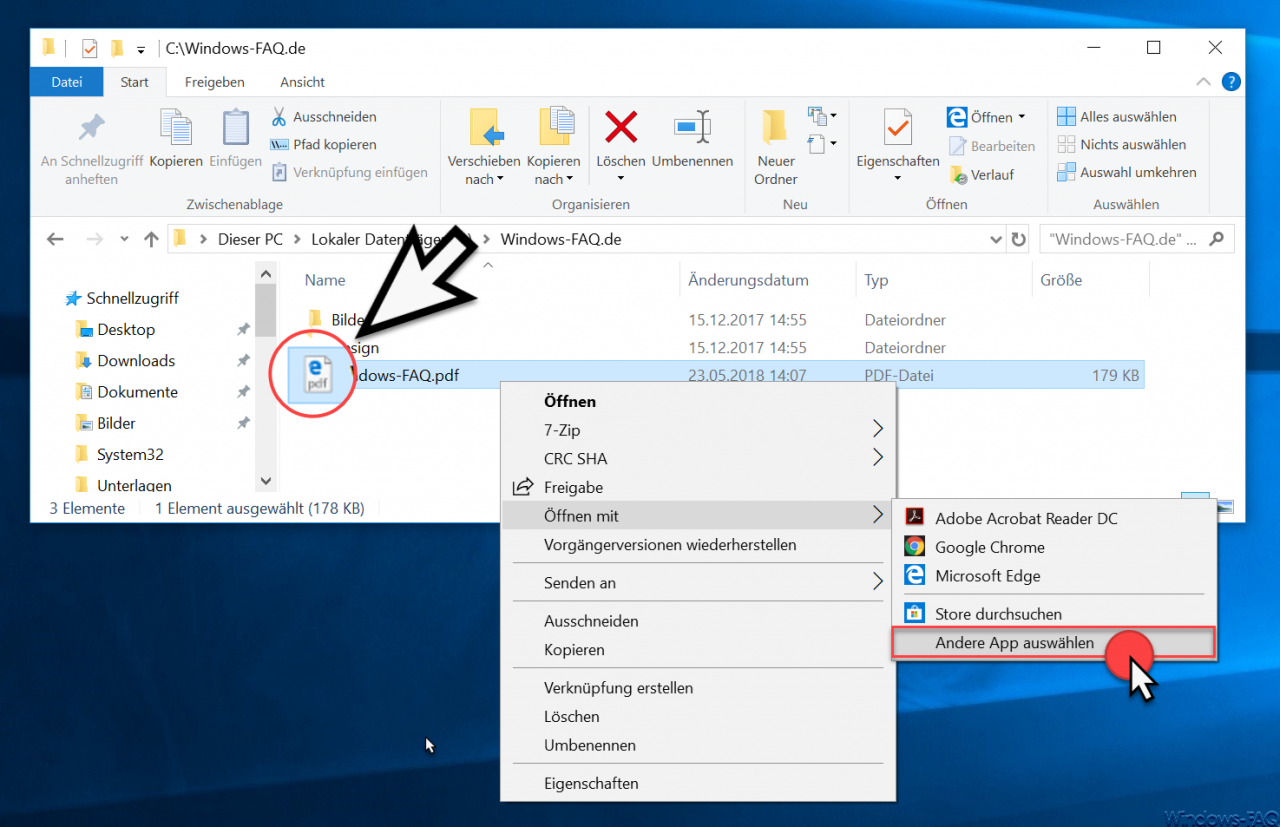 You can change this by simply right-clicking on a PDF file and then selecting " Open with ". The following point then appears, which must be selected.
Select another app
Then you will see all installed programs and apps with which you can open PDF files. Now all you have to do is switch from " Microsoft Edge " to " Adobe Acrobat Reader " and tick the following box.
Always use this app to open .pdf files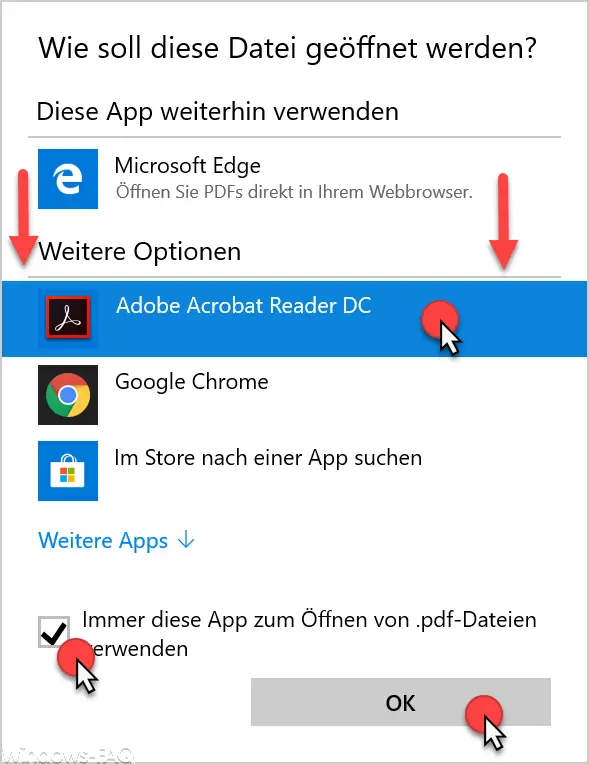 Then your details must be completed with " OK " and the PDF files are now connected to Adobe Reader . This also automatically adjusts the program icon of the PDF files in File Explorer, as you can see in the following illustration of Windows Explorer.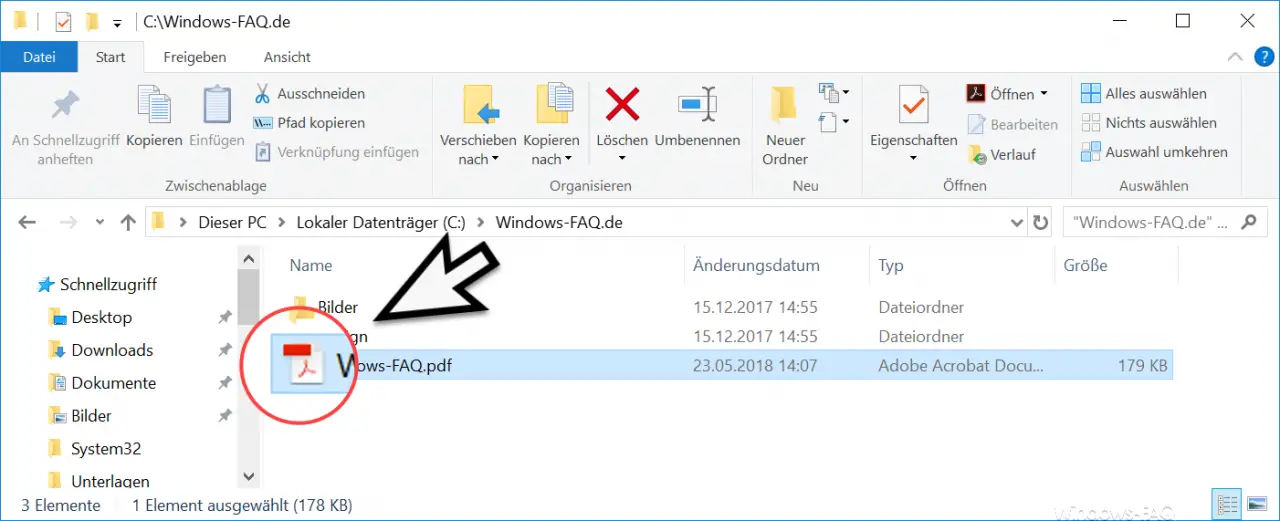 Unfortunately, this is not necessarily a permanent solution , because Microsoft can reset these PDF settings to the Edge Browser with the next Windows 10 Feature Update .
If you are interested in other Windows 10 tips, you should take a closer look at these posts.
– Show file size information in Windows Explorer folder tips
– Open files and folders in Windows Explorer with just one click
– Show complete folder name in the header of Windows Explorer
– Windows Explorer – Recently used files and frequently used folders
– File extensions for known file types in Windows Show or show Explorer
– Yellow exclamation mark in the drive symbol for Windows 10 Explorer
– Open every Windows folder in a new Windows Explorer window
– Remove OneDrive from Windows 10 Explorer
– Keyboard shortcuts for Windows Explorer