Today we would like to show you how easy you can change or adapt the screen resolution of your Windows 10 PC . To do this, you simply have to right-click in an empty area of ​​the Windows 10 desktop. The following context menu then appears.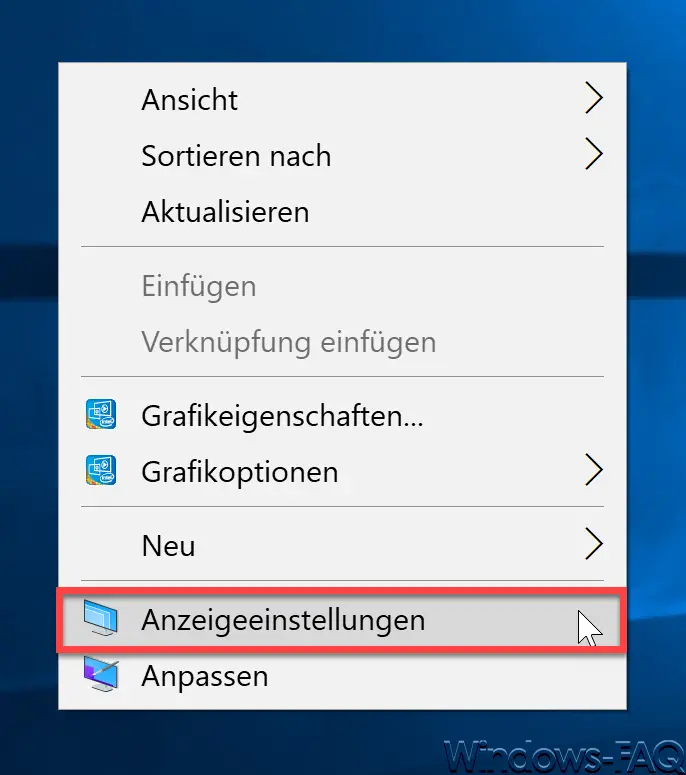 We have circled the corresponding option in red for you. In this desktop context menu you have to choose the following setting.
Display settings
In the past, the screen resolution and display settings were made in the Windows Control Panel, with Windows 10 Microsoft has integrated this function into the Windows 10 Settings app. This is now started automatically.
In this "display" setting you have to scroll down a little so that you can see the area
resolution
gets to see. If you click on the set resolution there , all available resolutions will be displayed in a selection window. You can see this shown below.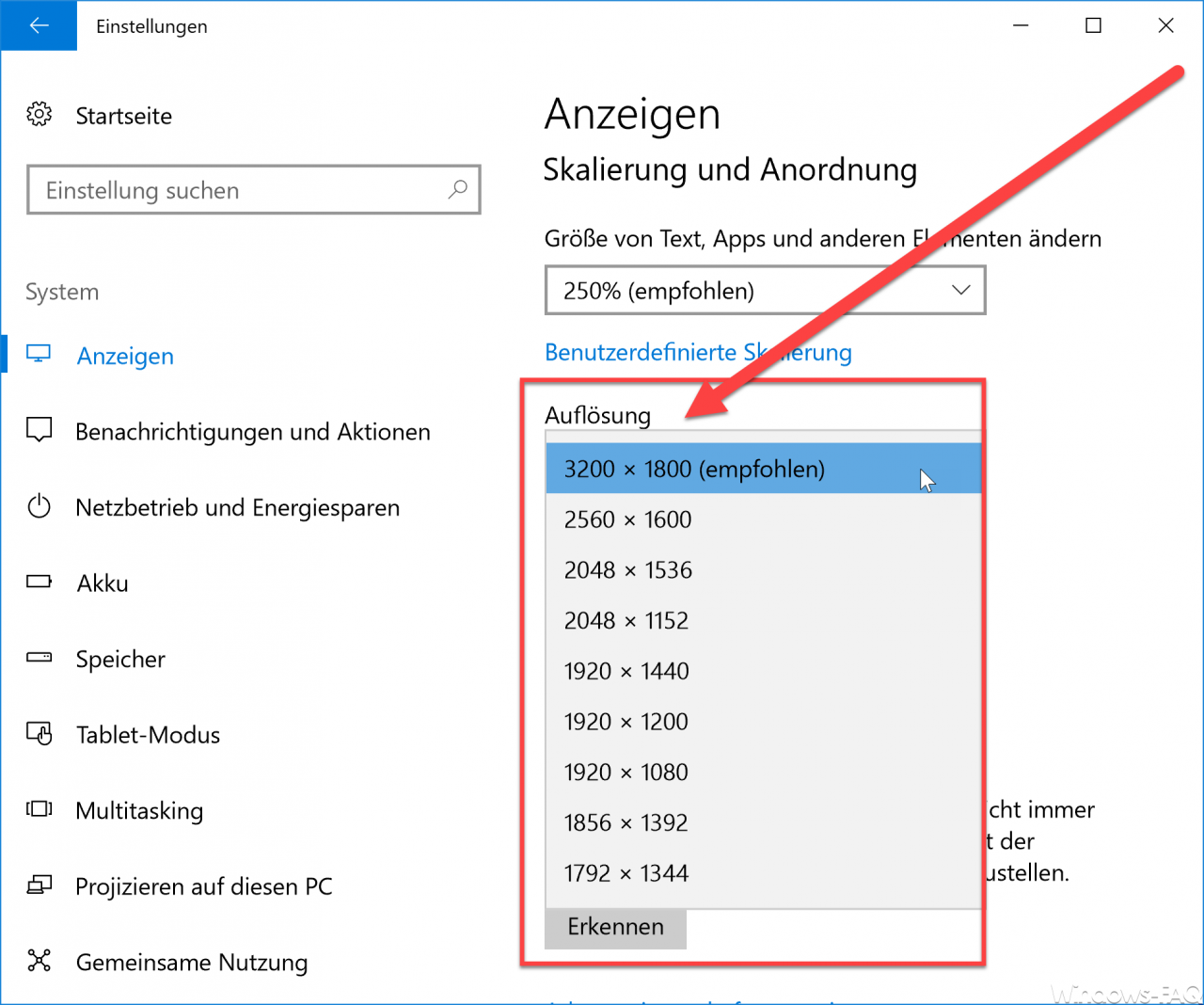 As you can see here, the following monitor resolutions are available in our example .
3200 x 1800 (in this case the display default setting)
2560 x 1600
2048×1536
2028 x 1152
1920 x 1440
1920 x 1200
1920 x 1080
1856 x 1392
1792 x 1344
1680 x 1050
1600 x 1200
and many more screen resolutions….
Now all you have to do is click on the appropriate or desired screen resolution and Windows 10 will then immediately switch the display to the desired resolution . After the screen display has been adjusted, the following query appears.

The exact message is:
Keep these display settings?
The ad will appear in ?? Seconds to the previous settings.
So you have a total of 15 seconds to answer this question. Selects your " maintaining " the new screen resolution is adopted, select your " reset " the previous screen resolution is reapplied.
You can find more information on the topics of " monitor , display & resolution " in these articles.
– Disable automatic rotation of the screen / monitor display – AutoRotation – Set
different background images for multiple monitors under Windows 10 – Switch
off the taskbar on the 2nd monitor in Windows 10