When upgrading a Windows 10 Home installation to Windows 10 Professional, these two  0x803FA067 error messages may appear, which we have also received many times.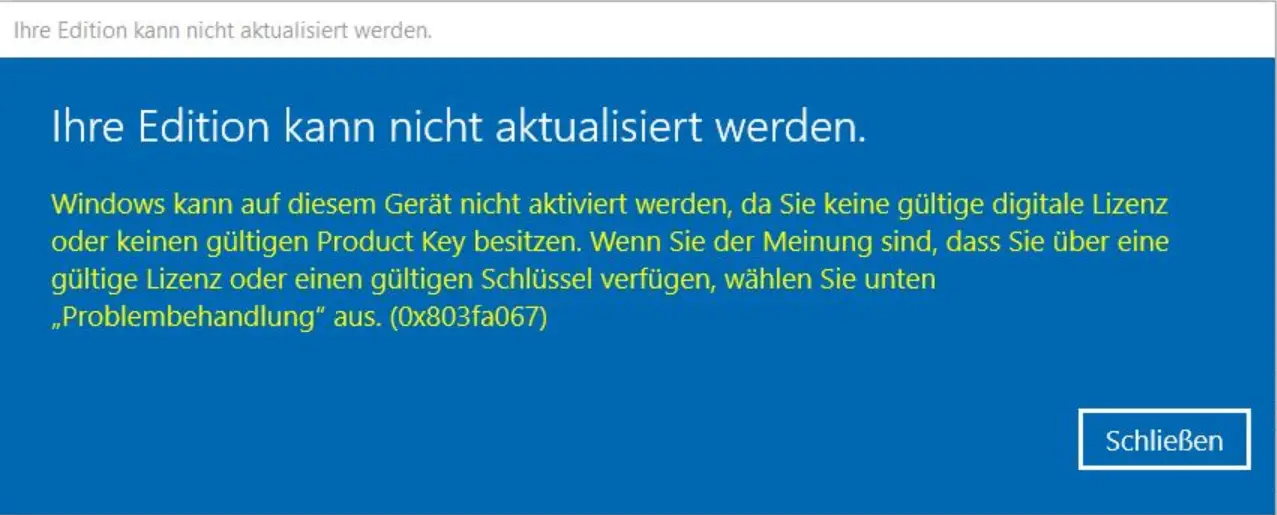 The  0x803FA067 error message can also look like this.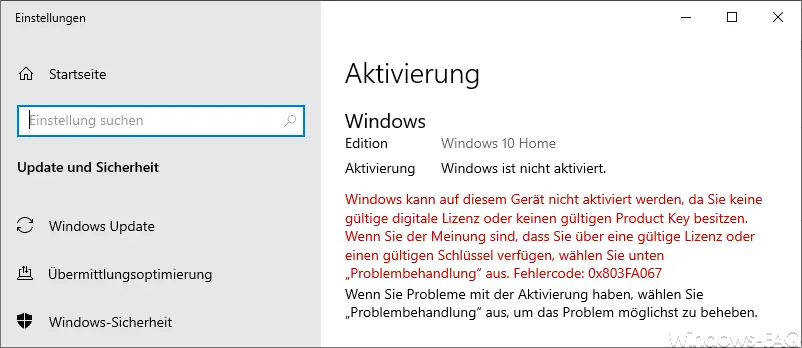 The exact error message is:
Your edition cannot be updated. 
Windows cannot be activated on this device because you do not have a valid license or product key. If you think you have a valid license or key, select "Troubleshoot" below. ( 0x803FA067 )
Cause of error code 0x803FA067
The cause can be very different. Generally, activation error 0x803FA067 only occurs when upgrading a Windows Home Edition to a Professional Edition.
It is important that the correct generic keys are used in the actual upgrade process (see our article " Upgrading Windows 10 Home to Windows 10 Professional "). This is described in detail in our upgrade post , as well as which generic key you can use.
However, these Windows Generic activation keys apply only to such upgrade updates. After upgrading from Home to Pro , you have to reactivate your Windows 10 installation. Then the generic key may no longer be used, you must use a free and valid Windows key for activation. Otherwise the activation error 0x803FA06 7 occurs again .
Activation of Windows 10 by phone
If the problems cannot be solved with a correct key, please call the program
SLUI 4
on. You will then see the following window after entering the correct country.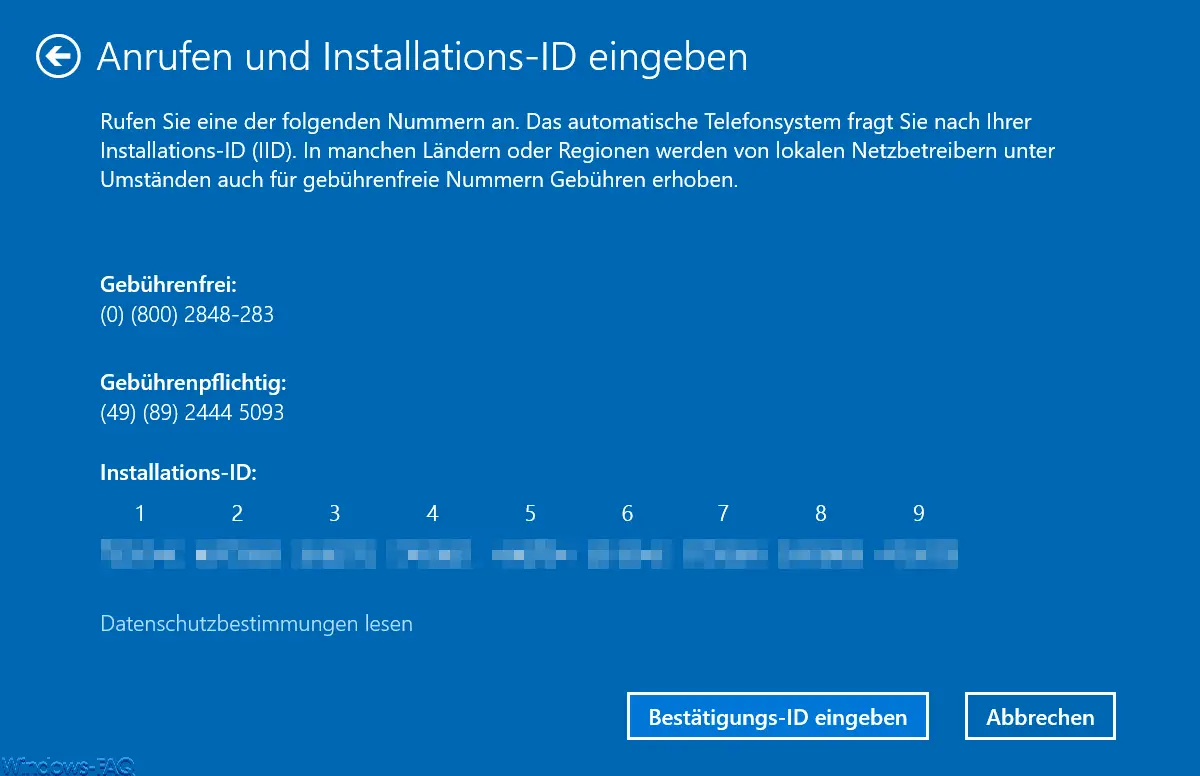 Tries on the Microsoft phone system  or via the Microsoft hotline an activation of your Windows 10 system . If there are also problems with the activation of Windows 10 by phone , you will be connected to a Microsoft employee at the end of your call who will help you with the activation.
Trick to bypass activation error 0x803FA067
There is still a relatively unknown trick to work around this Windows activation error 0x803FA067 . To do this, enter your valid Windows activation code and the following window will appear.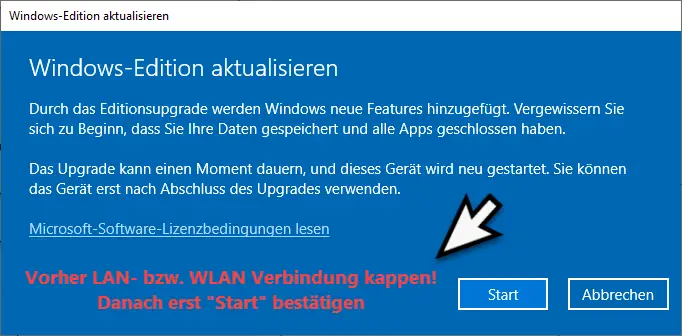 The window shows the following information:
Update Windows Edition The edition upgrade
adds new features to Windows. To get started, make sure your data is saved and all apps are closed.
The upgrade may take a moment and this device will restart. You can only use the device after the upgrade is complete.
Now comes the crucial trick to bypass activation error 0x803FA067.
Before you press "Start" , you disconnect all LAN and WLAN connections to your Windows device. Only then do you press the "Start" button. As a result, there are no further online activities related to checking the Windows key and the activation error 0x803FA067 no longer appears. We have successfully done this several times.
You can also find information about other Windows activation errors here.
– Windows activation error 0xC004F034
– Office 365 activation error code 0x80004005
– Windows activation error 0x8007000D
– Activation of Windows error code 0xc004e003
– 0xc004e016 Windows activation error
– Code 0xC004C008 Windows activation error
– Windows 10 activation check
– 0x8004FE30 Windows activation error
– 0xc004f050 Windows 10 activation error