In our first part of the Windows 10 upgrade to version 2004 (build 19041) , we already dealt with the upgrade process up to the choice of the Windows Insider program .
Here below you can see how you can complete the upgrade to Windows 10 2004 .
You will see the following display when you have selected the Windows Insider program .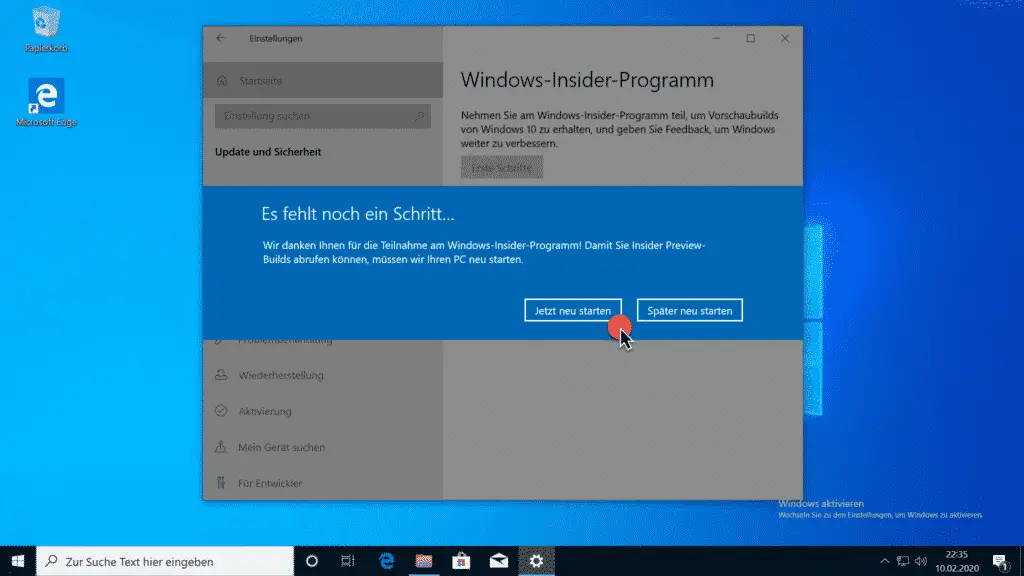 The message is:
One step is missing …
Thank you for participating in the Windows Insider Program! To get Insider Preview builds, you need to restart your PC. 
It doesn't matter when you restart the PC. However, anyone who thinks that this will immediately upgrade to 2004 will be disappointed. After the restart nothing happens and you have to use the function
Windows update
call manually.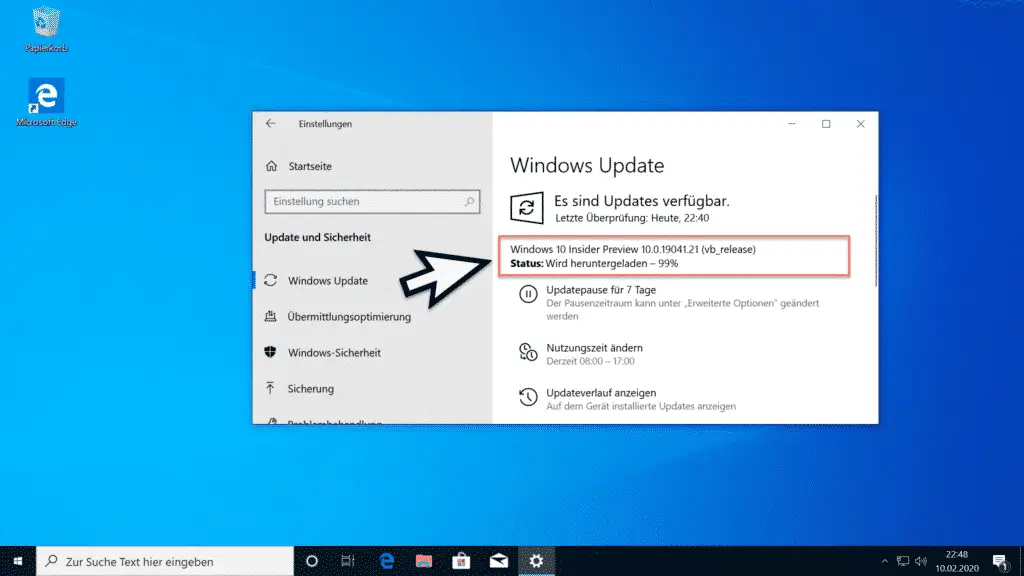 Now Windows 10 starts to look for the latest 2004 release . As you can see, we see the version here
Windows 10 Insider Preview 10.0.19041.21 (vb_release)
downloaded and installed.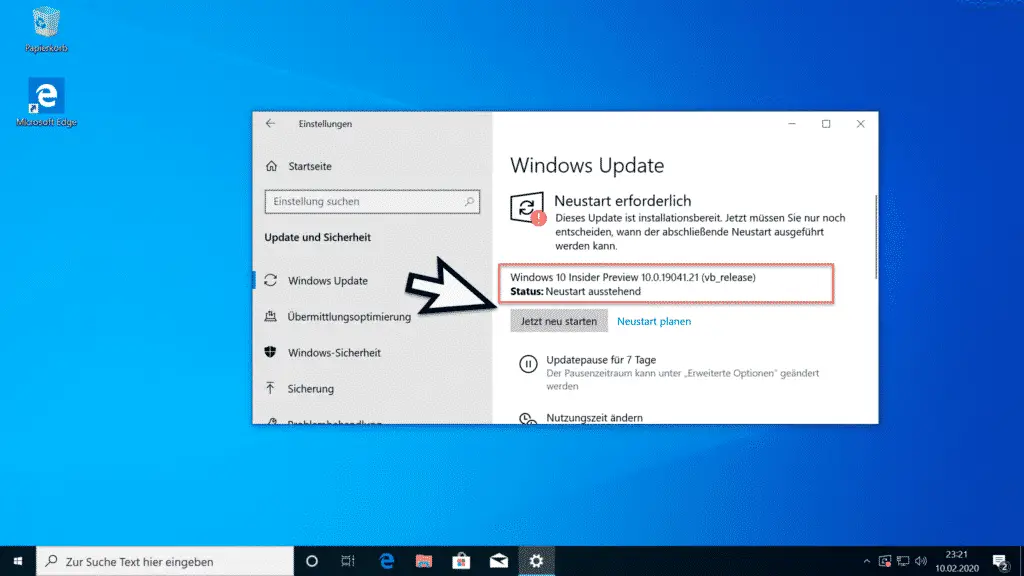 A restart is pending after installation . The actual 2004 installation only begins after this further restart .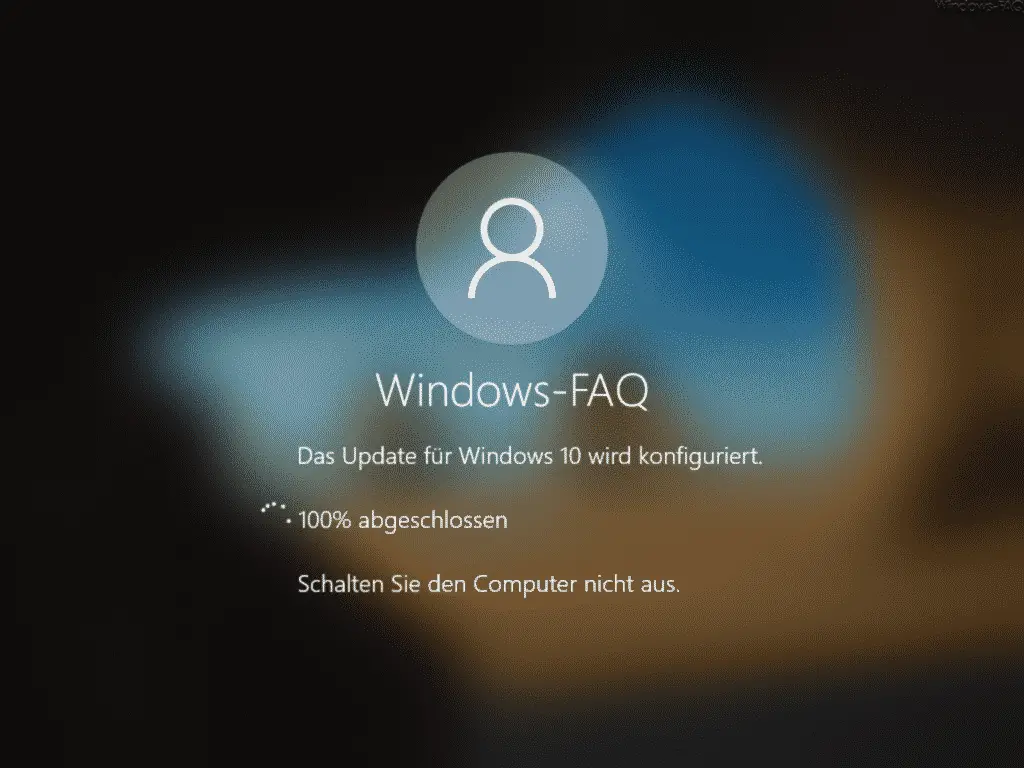 The following is displayed during the first 2004 update process.
The update for Windows 10 is configured.
Do not switch off the computer.  
This process does not take a few seconds, then Windows 10 is restarted.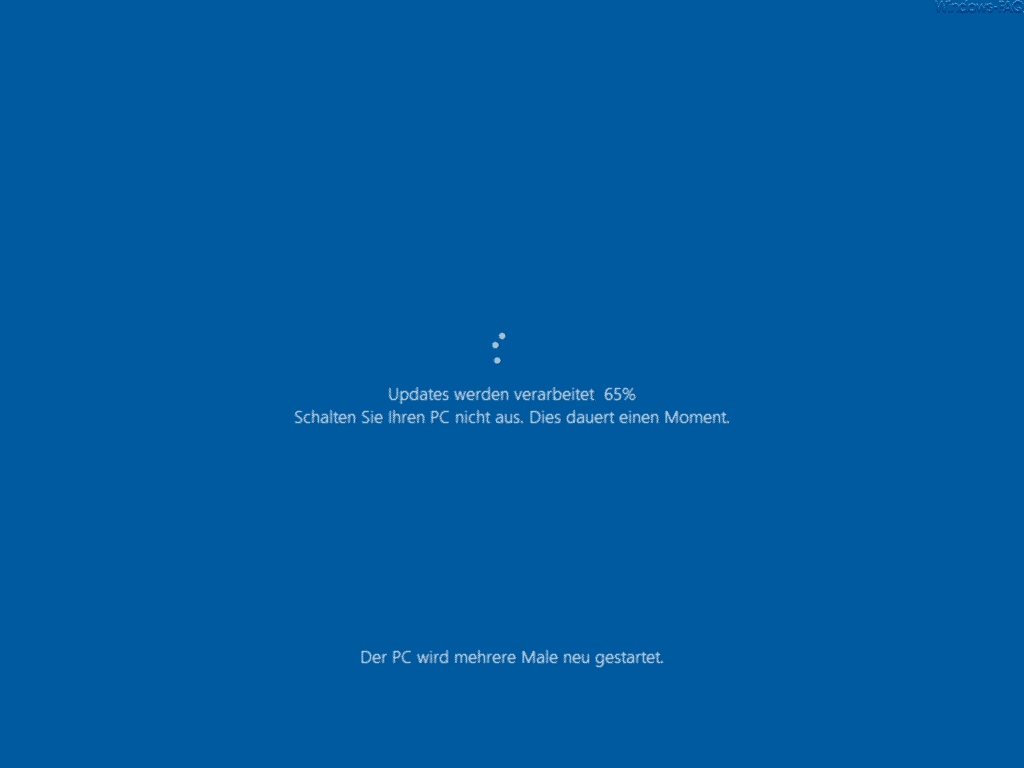 Now the 2004 upgrade is applied and the updates are processed. This upgrade process can take a few minutes depending on the speed of the PC.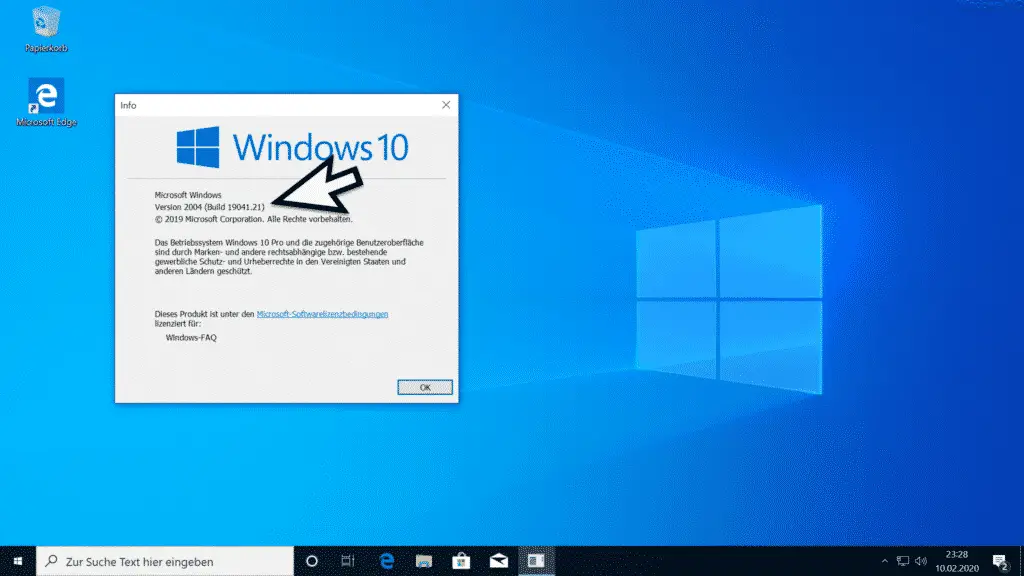 After the upgrade to Windows 10 version 2004 has been carried out successfully, you can log on to the PC and " winver " now shows the installed Windows 10 version. In our example it is Windows 10 Build 19041.21 .
Thus you have you the Windows 10 Insider version of Windows installed successfully 10 2004 and you will be about 2 times a month with the latest pre-update supplied for this version and can watch ever with the new Windows capabilities of the next Windows 10 Releases familiar do.