Today we would like to show you how quickly and easily you can update your stable Windows 10 version to the latest Windows 10 version 2004 pre-release from the Windows Insider program .
With this Windows 10 version 19041 you can enjoy the latest features before the official release of Windows 10 2004 and can test this new Windows 10 version 2004 . Of course, you should be aware that there may be more errors in this not yet officially released version of Windows. For this reason, you should not equip productive PCs with this Windows 10 2004 early version and only install them on test PCs or VMs.
First of all, you have to join the Windows 10 Insider Program . You can find this in the Windows settings

in the area
Update and security (Windows update, recovery, backup …)
and then in the area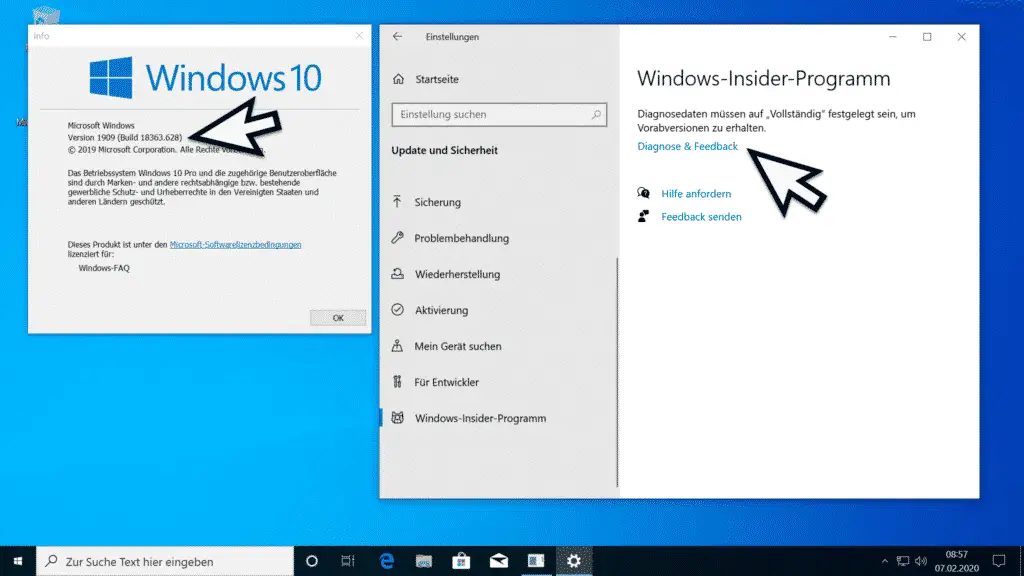 You should get the message here
Diagnostic data must be set to "Complete" to receive pre-release versions
so you have to click on the link
click to set the diagnostic data to " Complete " in the following window .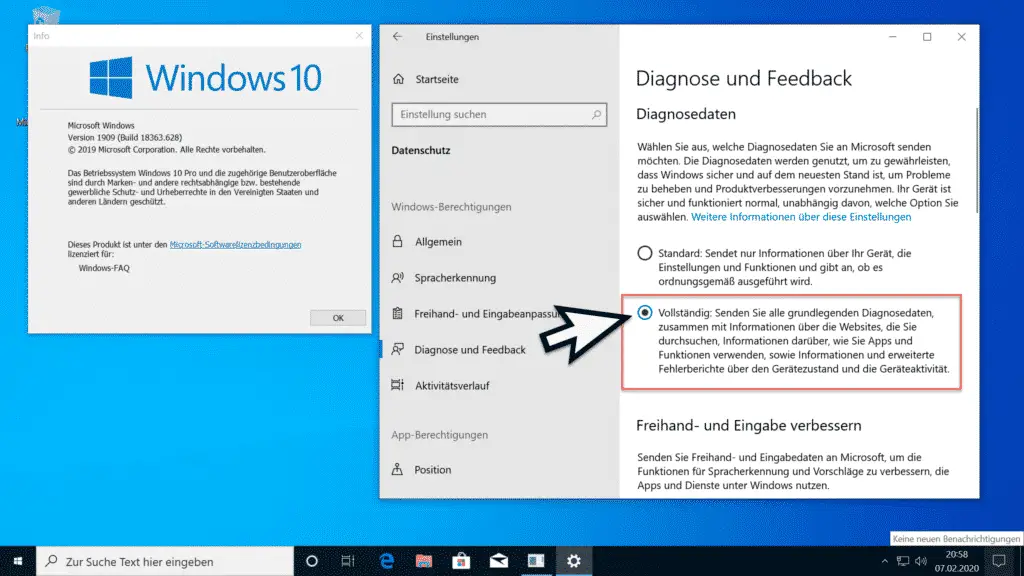 If you want to get more information about this Windows 10 diagnostic data , we recommend our article " Windows 10 diagnostic data – deactivate sending data to Microsoft " on this topic.
After you have set the diagnostic data as described, you have to go to the settings from
to return.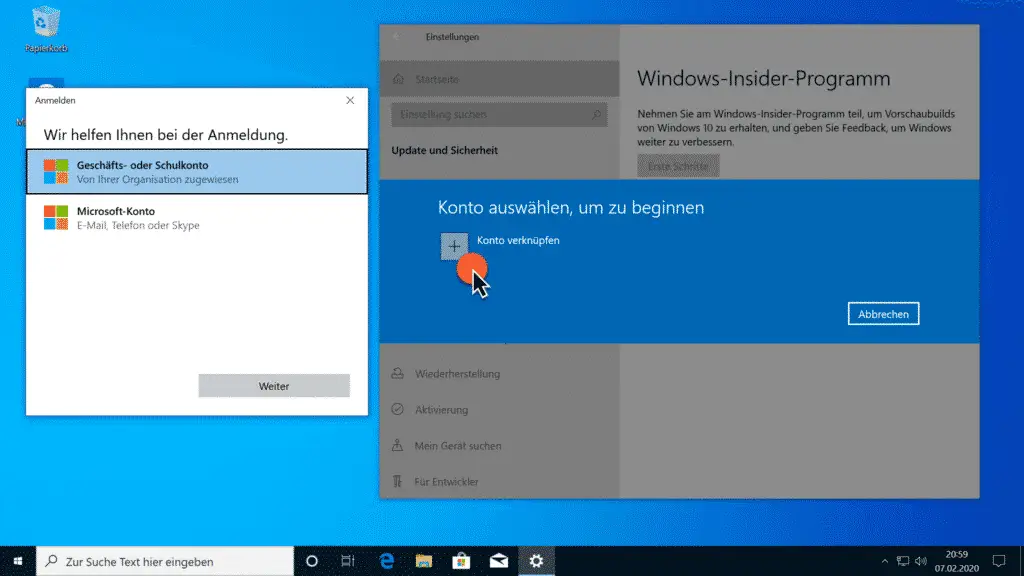 Now the display there has changed and the following is displayed.
Participate in the Windows Insider Program to get preview builds of Windows 10 and give feedback to further improve Windows.
Then you have to connect a Microsoft account to this PC via " Link account " in order to receive the Windows 10 version 2004 pre-build .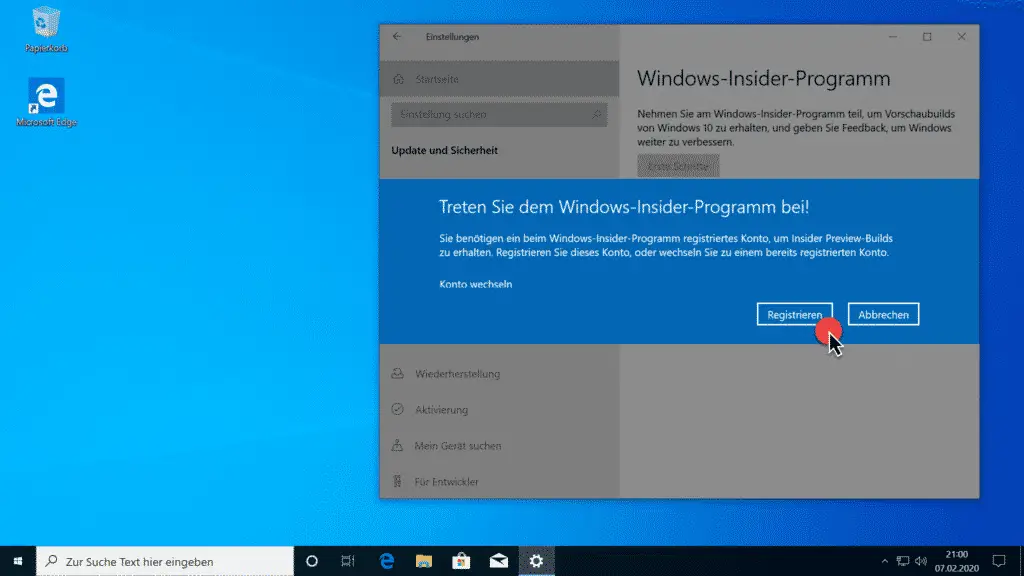 As you can see, the following display appears:
Join the Windows Insider Program!
You need an account registered with the Windows Insider program to receive Insider Preview builds. Register this account or switch to an already registered account.
After successful login with the Windows account , this message will appear.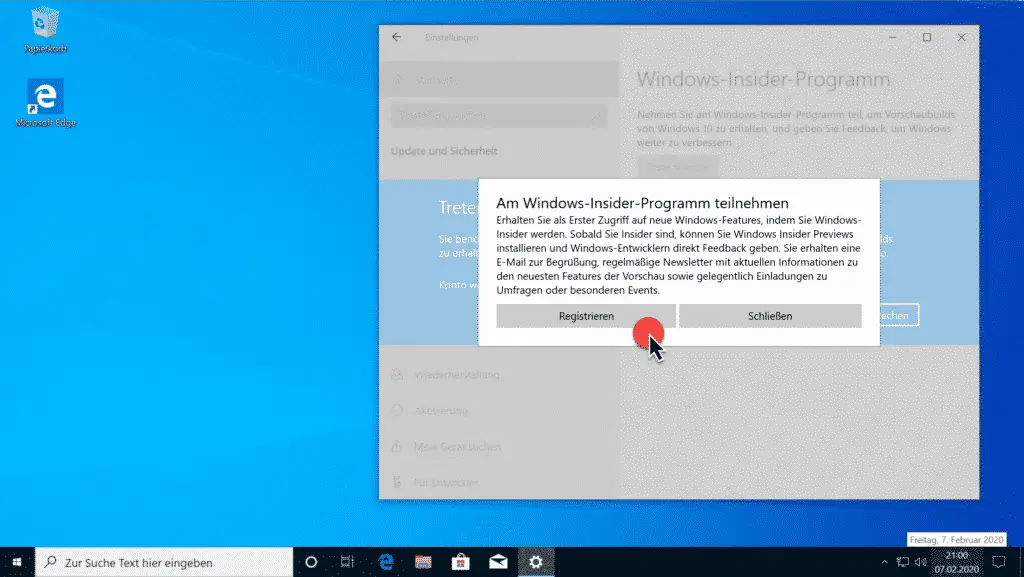 The registration note is:
Participate in the Windows Insider Program.
Be the first to access new Windows features by becoming a Windows insider. Once you're an insider, you can install Windows Insider Previews and give Windows developers direct feedback. You will receive a welcome email, regular newsletters with the latest information on the latest preview features, and occasional invitations to surveys or special events.
After clicking on " Register " it continues.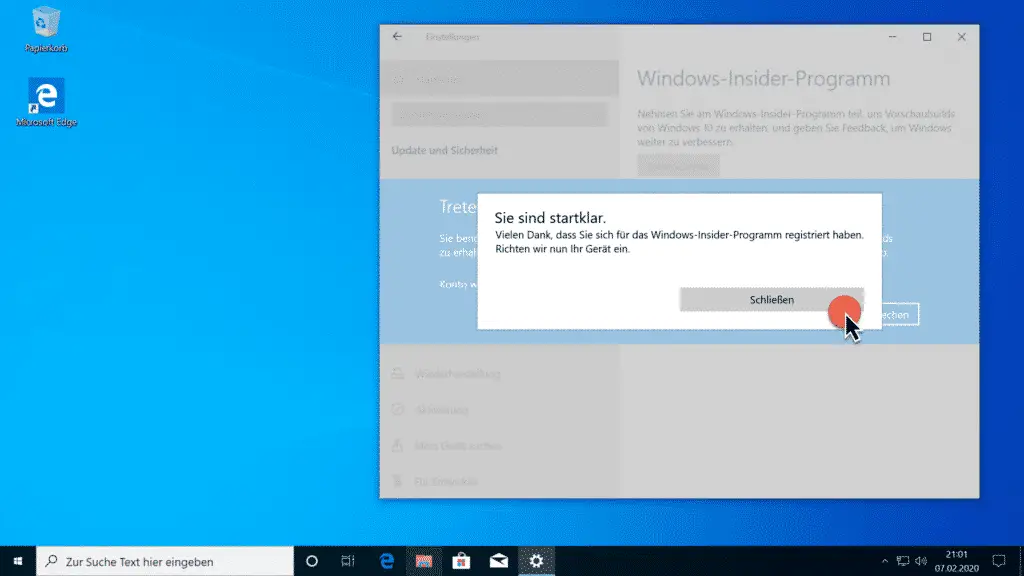 Here is the message:
You are ready to go.
Thank you for registering for the Windows Insider program.
Now let's set up your device.
Here you have to select the Windows Insider settings and you have the choice between the following three Insider options.
Slow (recommended)
A preview of the latest Windows builds with minimal risk to your device. You receive an operating system update once or twice a month that requires a restart.
Almost
you are among the first to provide feedback on the latest Windows preview builds to Microsoft. You receive an operating system update once or twice a week that requires a restart.
Release Preview
You are using an end user version of Windows, but you get an insight into the ongoing development of apps, drivers and other quality updates.
We would recommend you to select the slow ring and to " confirm ".
We are now at the end of the first part of the upgrade to Windows 10 Version 2004 Insider Preview .
In the second upgrade part , which will appear tomorrow (February 13th, 2020), we will go into the further upgrade steps to 2004 so that you have an executable Windows 10 version 2004 (build 19041) available at the end .
Here is the link to part 2:
– Upgrade Windows 10 version 1809, 1903 or 1909 to pre-release 2004 build 19041 – part 2