Today is the day. Microsoft has just the Windows 10 update Creators 15,063 officially released and on the Microsoft servers that update to the installation is ready. The update is not yet delivered via the Windows 10 update function, but you can officially download and install it using a specially offered Windows Creators update program .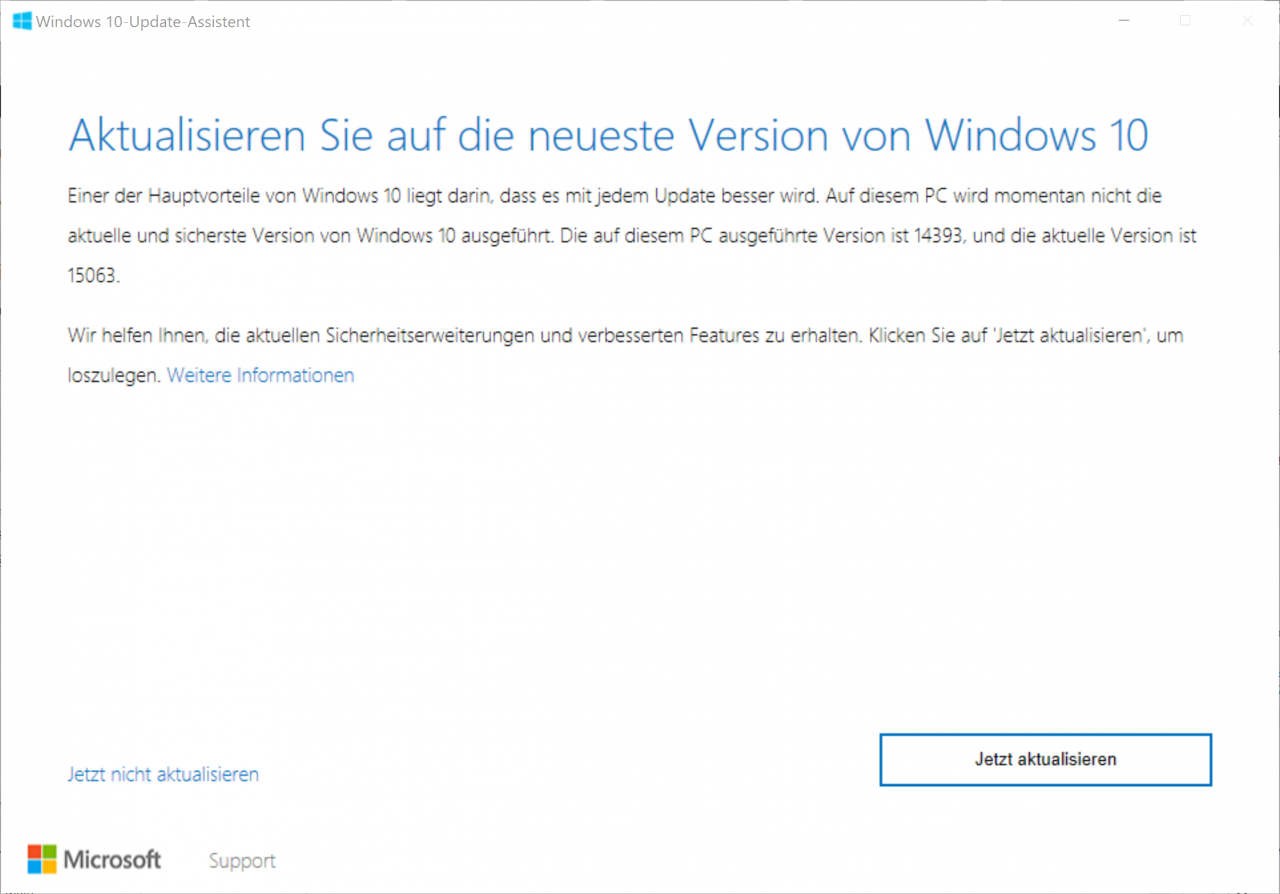 You can download the update program from Microsoft below.
Windows10Upgrade9252
After starting, your Windows 10 is checked for the current version and then the above window is displayed. Microsoft provides the following information.
Update to the latest version of Windows 10.
One of the main advantages of Windows 10 is that it gets better with every update. The current and most secure version of Windows 10 is not currently running on this PC. The version running on this PC is 14393 and the current version is 15063.
We help you get the latest security enhancements and improved features. Click Update Now to get started.
Although Microsoft only officially released Creators Update 15063 on April 11, 2017 via the Windows Update function, you now have the option to switch to the latest Windows 10 version. Even if the update arrives on April 11th, it will take weeks and months until the Creators Update is ready for everyone.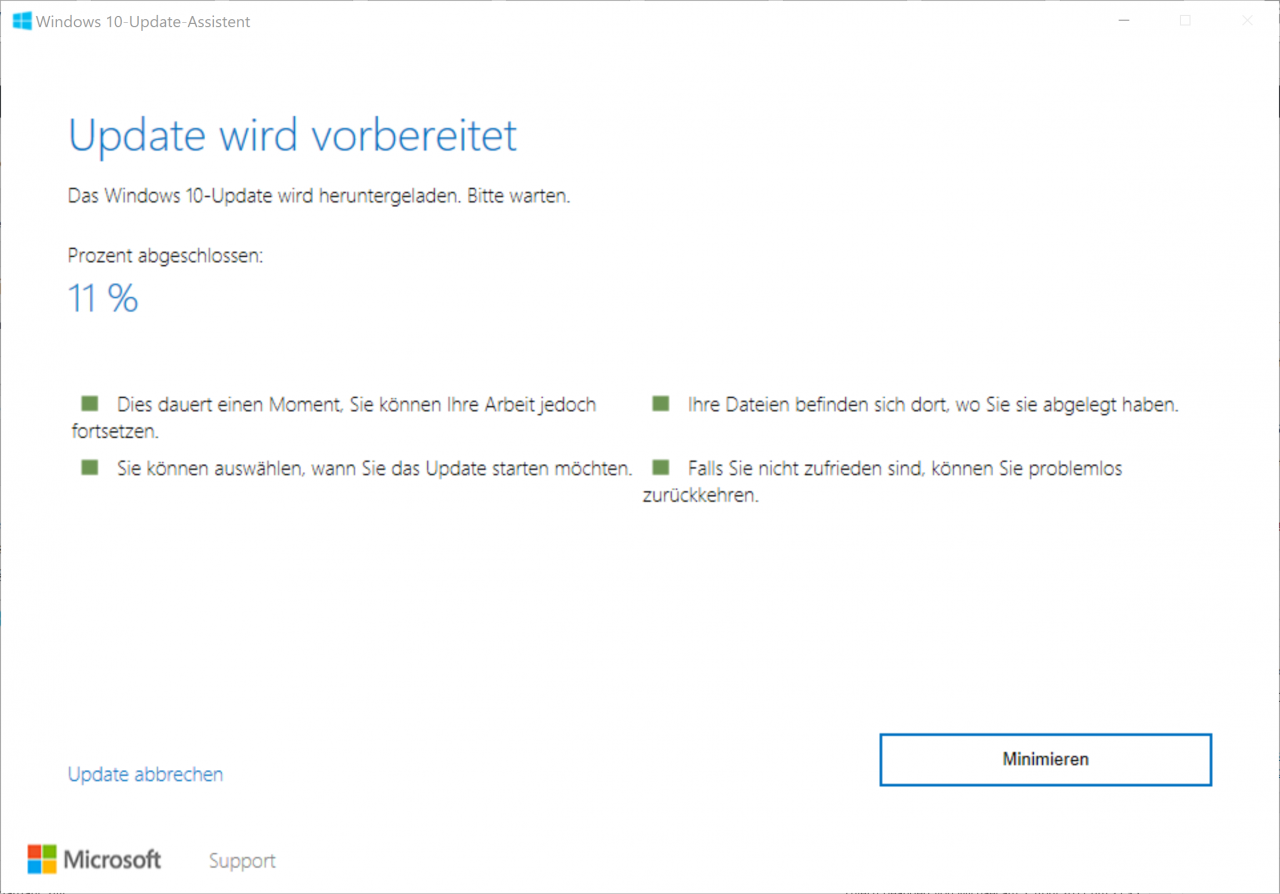 The update process can, depending on the speed of your Windows 10 PC and your internet connection, take some time. At the moment, the Microsoft update servers seem to be already relatively busy, so you will definitely need to be patient during the installation.
After the installation, which took about 30 minutes on our PC, you will see the following window " Welcome to Window 10 Creators Update ".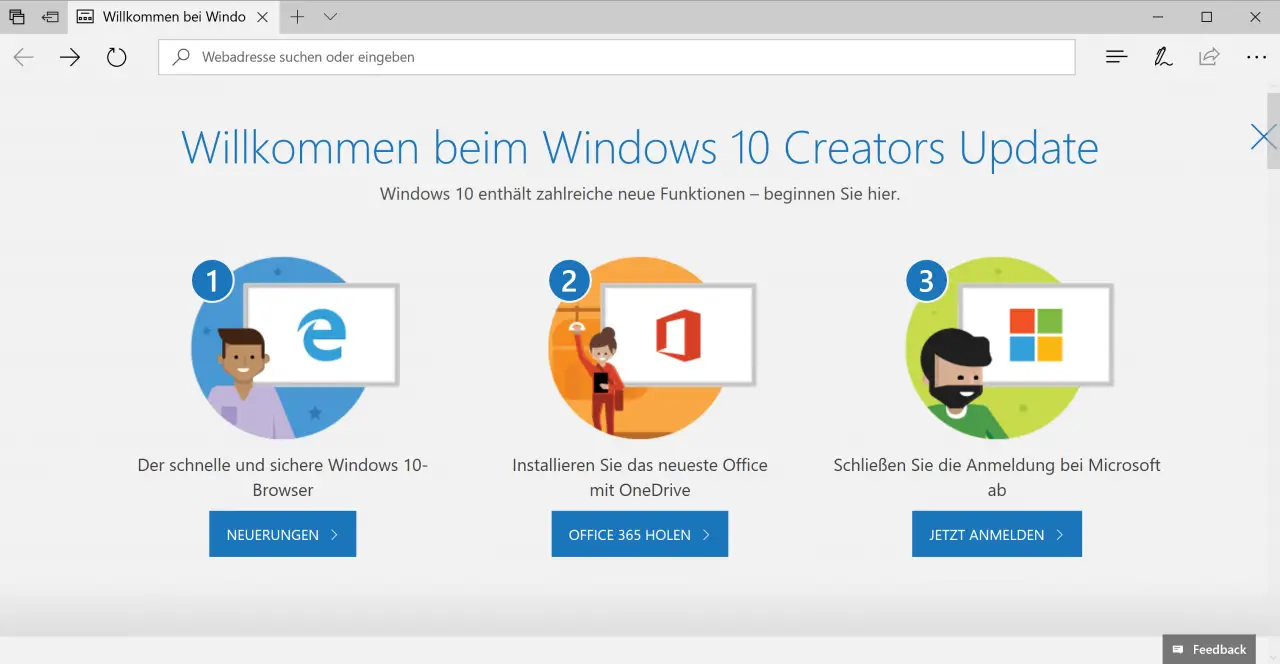 The Creators Update Installation also raises your Windows 10 Version 1703 Creators Update Build 15063.13 . You can find a comprehensive list of all Windows build numbers in our article " Overview of Windows 10 build numbers and Windows updates ".