With the update KB4284848 , Microsoft released the next cumulative update for Windows 10 Version 1803 Spring Creators Update this evening (June 26, 2018) . The update is now available for download via Windows Update and the Windows Update Catalog.
The matching KB4284848 download links  can be found at the end of this entry. After installation, your Windows 10 version shows build level 17134.137 .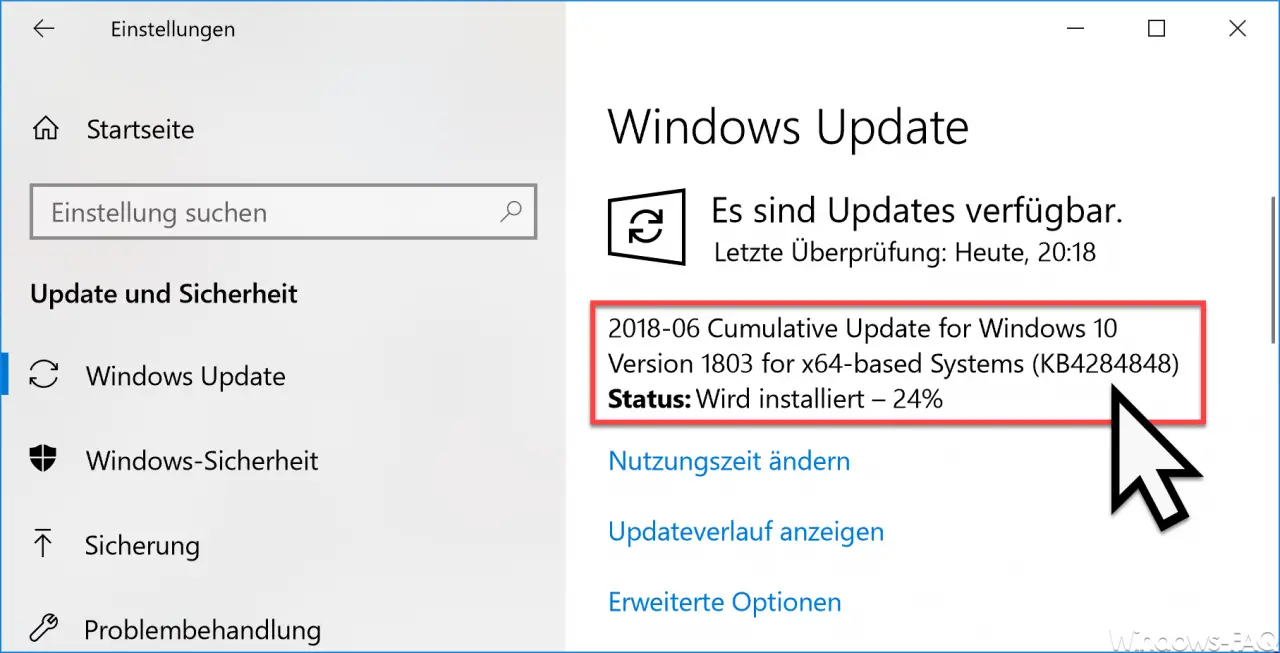 As in every cumulative update for Windows 10, the update KB4284848 does not contain any new functions, only bugs have been fixed and Windows 10 stability increased. Microsoft has released the following information about update  KB4284848 .
The update fixes an issue where the video settings HDR streaming calibration slider stopped working.
Addresses an issue in which the DNS server may stop working when using DNS query resolution policies with a "not equal" (NE) condition.
It fixes streaming compatibility issues with certain TV streaming content providers.
Media content previously generated by Media Center could not be played after installing the Windows 10 April 2018 update.
Resolves the issue where SmartHeap did not work with UCRT.
Eliminates a performance regression in App-V that slows down many actions in Windows 10.
Fixes a problem that causes Appmonitor to stop working when logging out if the setting storage path is set incorrectly.
Addresses issue where Appmonitor no longer works when logged out and user settings are not saved.
Addresses an issue in which client applications running on a container image do not match the dynamic port range.
Resolves an issue with custom T1 and T2 values ​​after configuring DHCP failover .
Resolves the issue where the latest versions of Google Chrome (67.0.3396.79+) no longer work on some devices.
Addresses issues with the RDP client where pop-up windows and drop-down menus are not displayed and right-click not working properly. These problems occur when using remote applications.
Addresses an issue that results in a connection failure when a remote desktop connection does not read the bypass list for a multi-entry proxy.
Microsoft Edge can no longer work if a font download is initialized from a bad (non-RFC compliant) URL.
Addresses issues where some users may receive an error message when accessing files or running programs from a shared folder using the SMBv1 protocol . The error is "An invalid argument was given".
Addresses an issue where Task Scheduler tasks configured with S4U login fail with the ERROR_NO_SUCH_LOGON_SESSION / STATUS_NO_TRUST_SAM_ACCOUNT error.
Below you will find the download links for update  KB4284848.
– 2018-06 Cumulative Update for Windows 10 Version 1803 for x64-based Systems (KB4284848)
– 2018-06 Cumulative Update for Windows 10 Version 1803 for x86-based Systems (KB4284848)
– 2018-06 Cumulative Update for Windows Server 2016 Version 1803 (KB4284848)