We are often asked how the fastest and easiest way to uninstall the Microsoft Edge Browser , or Windows Edge Browser . Apparently many Windows 10 users are not so enthusiastic about the IE successor and would like to be able to uninstall this new Windows 10 browser in the same way that it worked with Internet Explorer.
The Windows Edge Browser was released in July 2015 with the appearance of the first version of Windows 10 and has since Microsoft provided improvements with every Windows 10 feature update. Nevertheless, many users want to uninstall the Edge .
And this is exactly where the problem lies, the Edge Browser cannot be uninstalled so easily. The Edge Browser is a Windows 10 app for which Microsoft has not planned to uninstall from the start . It is not possible to uninstall the Edge Browser using the normal " Programs & Features " and " Activate or Deactivate Windows Features " and PowerShell .
There are various options on the Internet for completely uninstalling the Edge Browser or simply deactivating it. Some recommend the folder
Microsoft.MicrosoftEdge_8wekyb3d8bbwe
who is in the folder
C: Windows SystemApps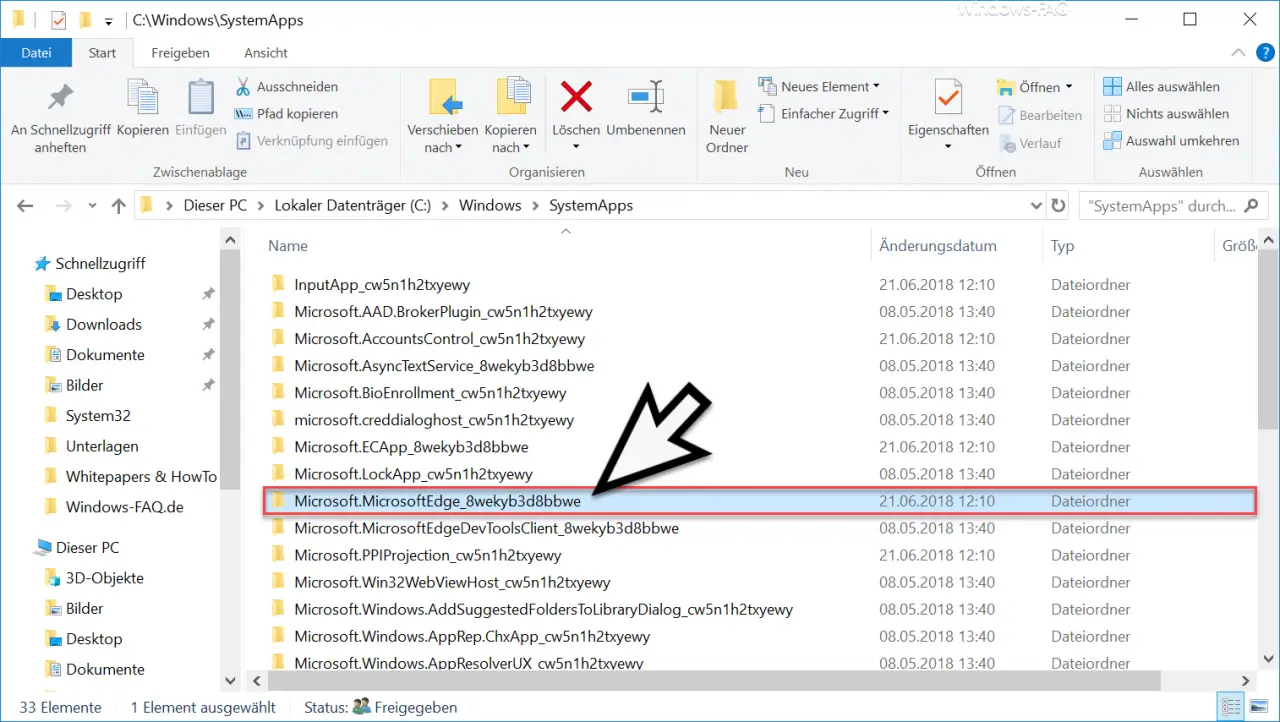 is to be renamed or even deleted.
ATTENTION: We definitely do not recommend this. Since the Edge is a system app, it is ultimately impossible to foresee what interventions in the system can result from deleting or renaming the Edge directory. 
Another solution is to download the " Edge_deinstallieren.zip " file , which is available for download on many websites.
ATTENTION: This opaque program or ZIP file, which makes numerous changes to your Windows system, should not be used.
Both processes can cause instability in your Windows installation. With regard to future feature updates for Windows 10, it is still not foreseeable which problems you are dealing with.
Conclusion: We can only recommend that you leave the Edge installed and simply not use it if it bothers you. We do not recommend uninstalling the Edge Browser or deactivating it. 
If you are still interested in possible improvements to the Edge Browser, just have a look at the Edge posts.
– Activate for Adobe Flash – Flash does not work in the Edge Browser
– Windows 10 always opens PDF files in the Edge Browser
– Switch off Microsoft Edge page prediction (prefeching)
– Start Windows 10 Edge Browser in "InPrivate" mode
– Deactivate the Preview window tab in the Edge Browser or activate
– switch off Edge and Onedrive advertising windows and notifications in Windows 10