The Microsoft Edge page forecast , even prefetching called, is a useful option of Microsoft Edge Browser for Windows 10 . This page prediction is used so that the browser loads web pages in the background before the user has clicked on the corresponding links.
This prefetching thus speeds up the web browser when displaying the web pages and the user has the advantage that the browser displays the information faster.
Nevertheless, there may be reasons or it may make sense to deactivate this Edge page prediction. We would like to show you below how you can deactivate this in the current Windows 10 version .
Disable page prediction in the Edge Browser
First you open the Windows 10 Edge browser and click on the 3 dots in the top right .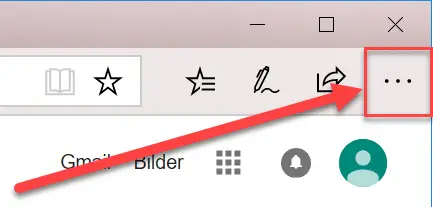 Then the extensive Edge settings window opens, where you can find the " Settings " item at the bottom , as you can see here below.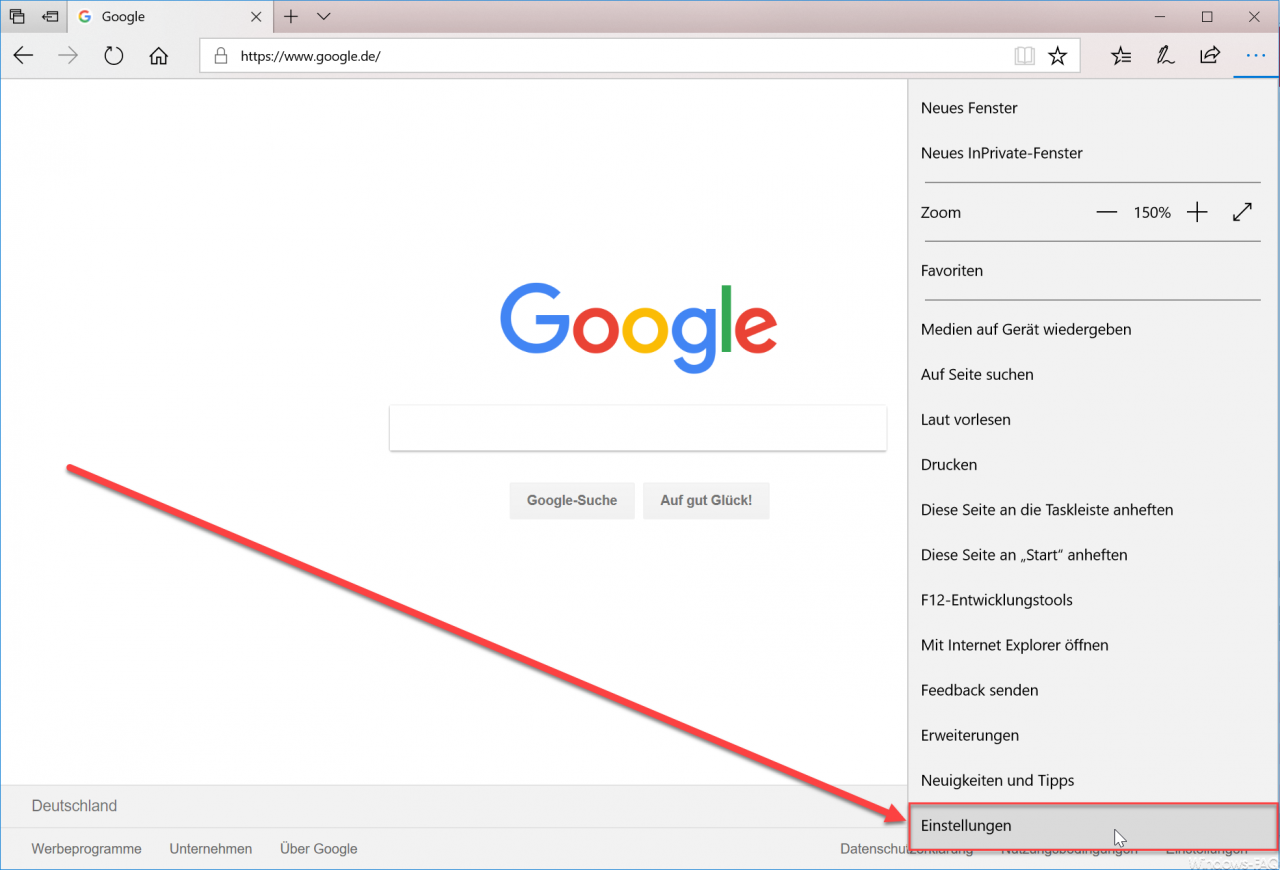 Then another settings window appears with even more options. This page prediction is hidden under the button
"Show advanced settings".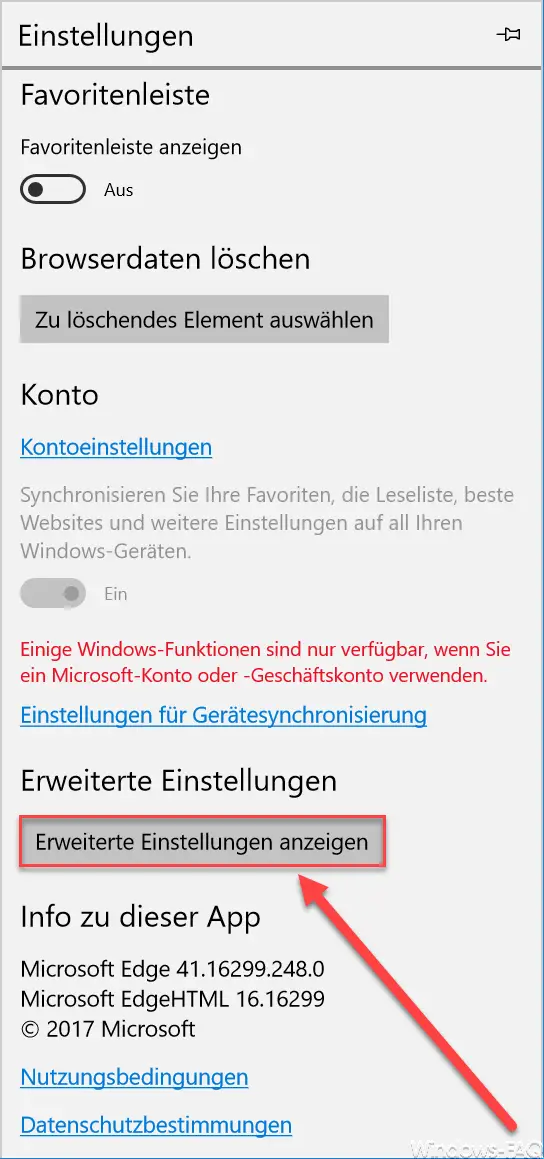 After calling the " advanced Microsoft Edge functions" you have to scroll all the way down again to get to the desired function. We have shown this to you here.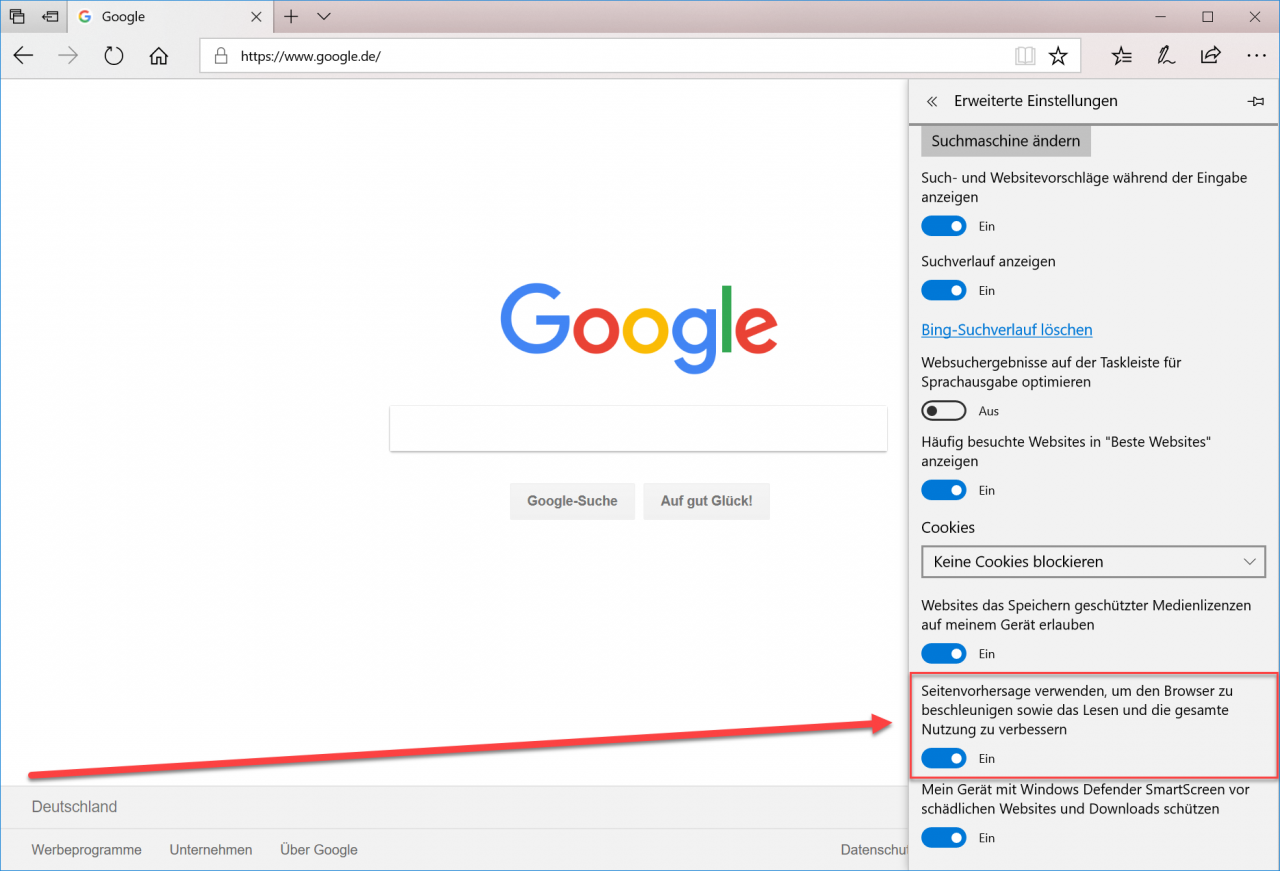 Microsoft has explained this prefetching function as follows:
Use page prediction to speed up the browser and improve reading and overall usage.
You can now deactivate this page prediction function in the Edge using the slide switch . Overall, we have to note that the setting options in the Microsoft Edge Browser are very extensive, but due to the number to start with, they are nested or hidden in submenus. We would like to see Microsoft make improvements again here and simplify the setting options of the Edge Browser.
If you are interested in further information about the Edge Browser, you should have a look at the following posts here in our Windows Blog.
– Turn off Edge and Onedrive advertising windows and notifications on Windows 10
– Show and delete Microsoft Edge browser history
– Delete Google Chrome browser history