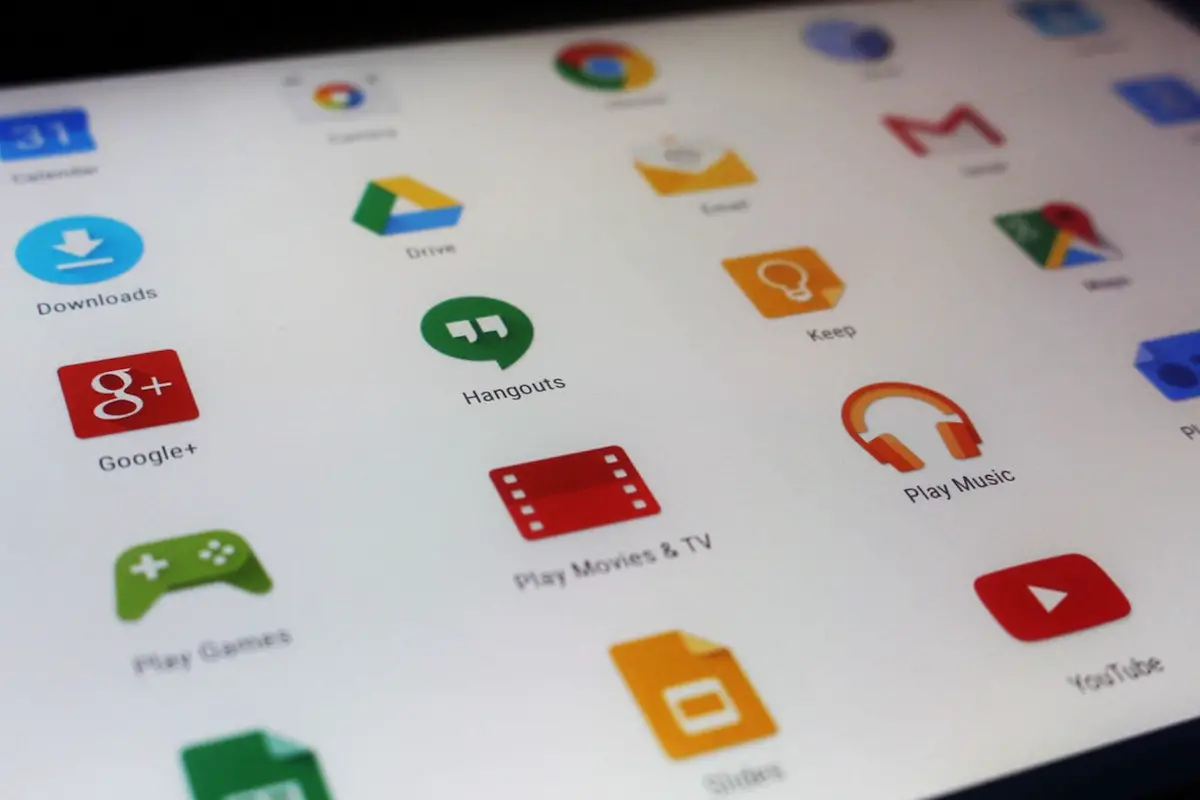 Beyond the realm of app development, Android emulators are quite popular among ordinary users. Whether it is to run applications like Instagram or Snapchat or games like PUBG or Fortnite, their interest on the Internet is increasing. Fortunately, there is a good amount of software to emulate Android on both Windows 10 and Windows 7 and Windows 8. Last week we  looked at five alternatives to SnapTube to download music and videos for free on Android  and another five alternatives to Camtasia free to record screen. on Windows 10 . This time we have made a compilation of the best Android emulators to download on PC with Windows 10, 7 and 8 .
First of all, what is an Android emulator and what is it for?
An Android emulator is nothing more than a program that allows us to emulate or simulate the Android operating system for mobile phones and tablets on our computer.
The main advantages of using an emulator on the PC are the possibility of using Android's own applications such as Google Play, Snapchat or WhatsApp , as well as enjoying the latest versions of Android without having to have a compatible mobile.
In general, the performance is usually lower than that of a mobile phone or tablet as it is emulated on a desktop system, although it is perfectly usable on practically any computer with low resources.
How to install an Android emulator for PC
Installing an Android emulator on Windows PC is as simple as downloading the program, installing it on the system, and configuring some parameters related to RAM and storage space. Nothing to download programs like Virtual Box or VMWare .
How to install an Android emulator for PC
Since practically all Android PC emulators are free, 
downloading is usually done from the official developer page site. No download programs or Torrent files.
What is the best Android emulator for PC
Currently there are many emulators, however, the one that has worked best for us without a doubt is Bluestacks , an emulator aimed at running Android games that is optimized to run on practically any computer, even those with low resources.
These are the best Android emulators for PC
There are not a few emulators that exist today. Emulators oriented to games, to run and test applications, to use WhatsApp… We have made a compilation of the best emulators to download for Windows for free and we bring them to you below.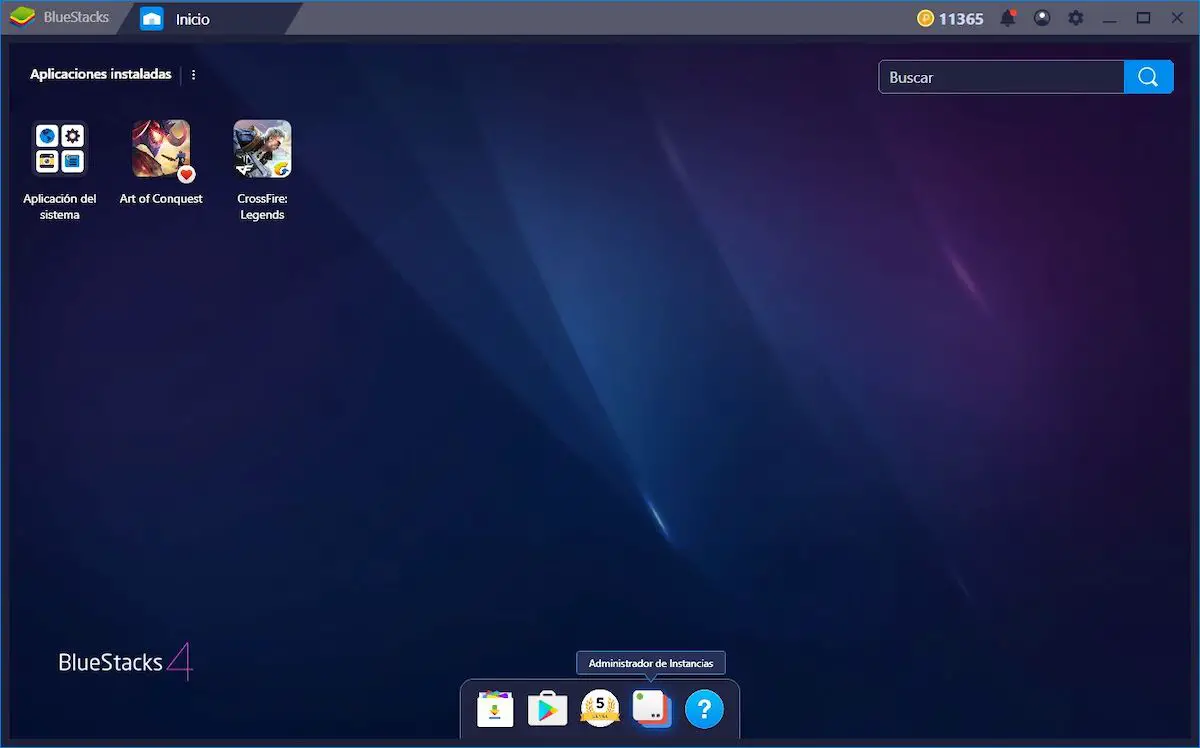 As of today the best Android emulator for Windows in 2019. The latest version, Bluestacks 4, is based on Android Nougat 7.1.2 , and according to the developers themselves, it is so optimized for PC that it surpasses the performance of the Samsung Galaxy S9+ in 6 times.
Such is its optimization that it is capable of running PUBG without breaking a sweat . The bad thing is that we will have to include a series of factory applications that are somewhat annoying for our taste.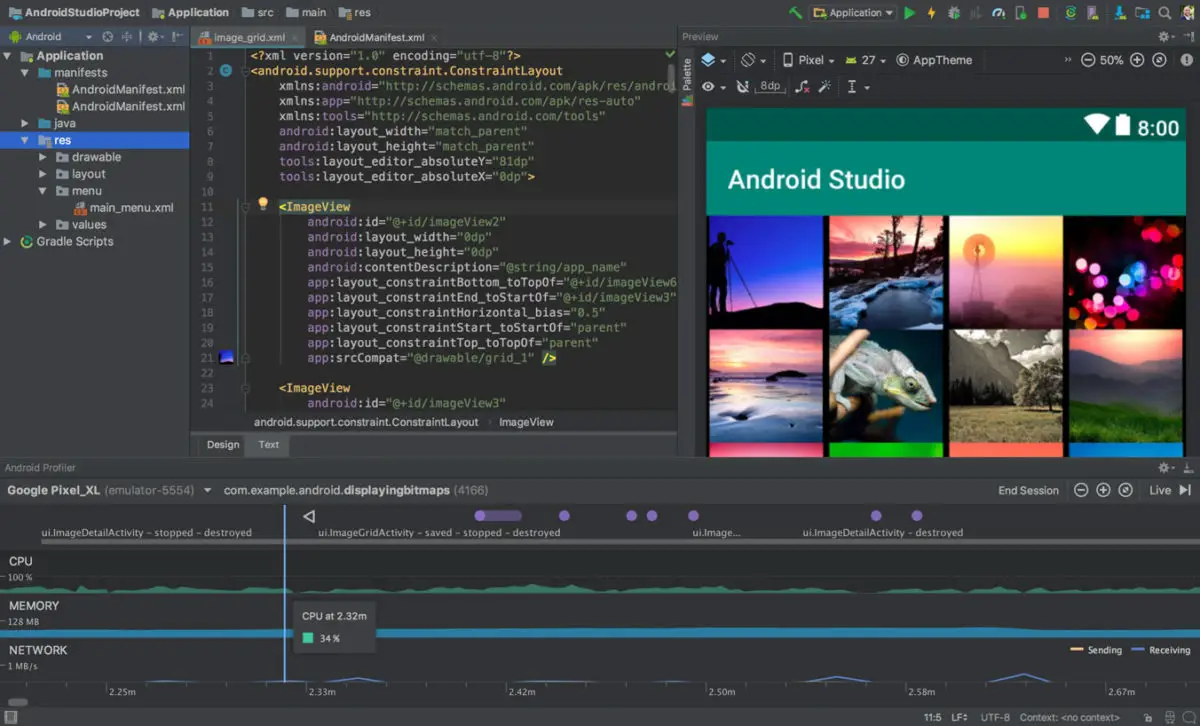 Android Studio is Google's own development program for creating Android apps. Like any development environment, it includes its own emulator capable of emulating the latest version published by Google even on the day of its presentation. Of course, to make use of it we will have to download the complete development program , which is not exactly light.
Regarding the performance of the emulator, our experience tells us that it is not the best emulator for computers with low resources , since it needs a minimum of 8 GB of RAM and an SSD hard drive to run quickly. In this aspect, it is quite inferior to other emulators intended for games and applications.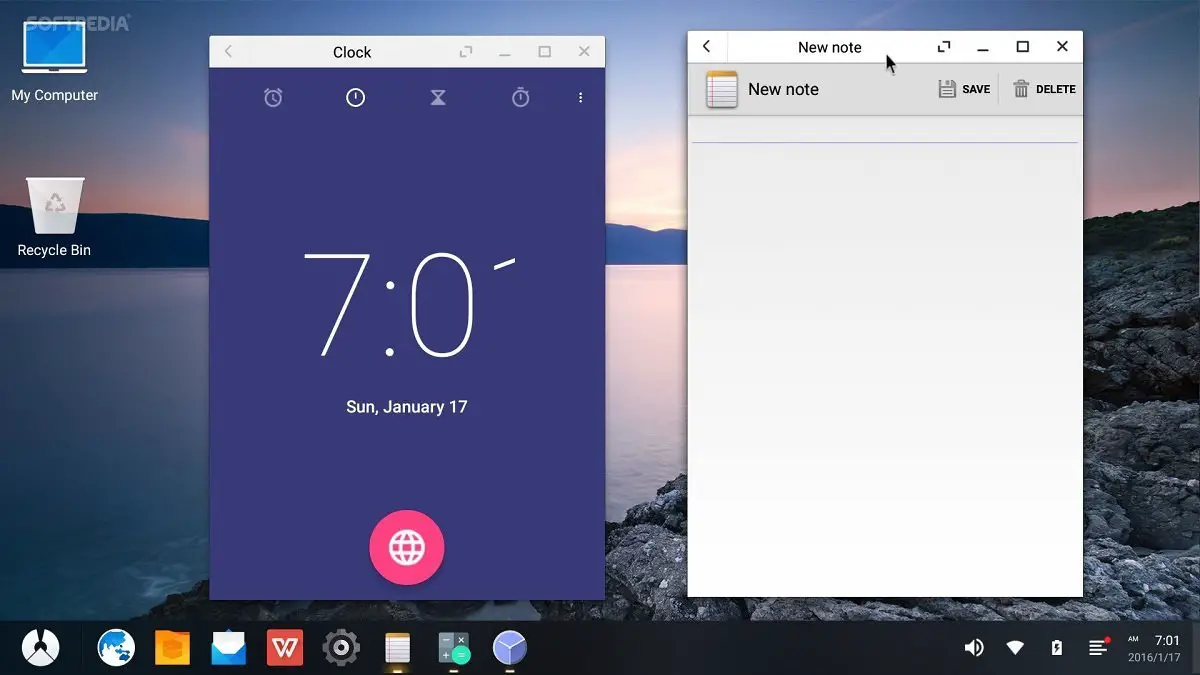 You can current from emulator or as own operating system. Phoenix OS was born at the same time as the well-known Remix OS, and it is a version of Android for PC totally adapted to computers, with its own file system and a windows system very similar to Windows, Linux and Max .
Despite being based on Android Nougat 7.1.2, Phoenix OS is today proclaimed as one of the best Android-based systems , capable of replacing even a regular desktop system. The good thing is that, unlike other alternatives, it is constantly updated by members of XDA Developers.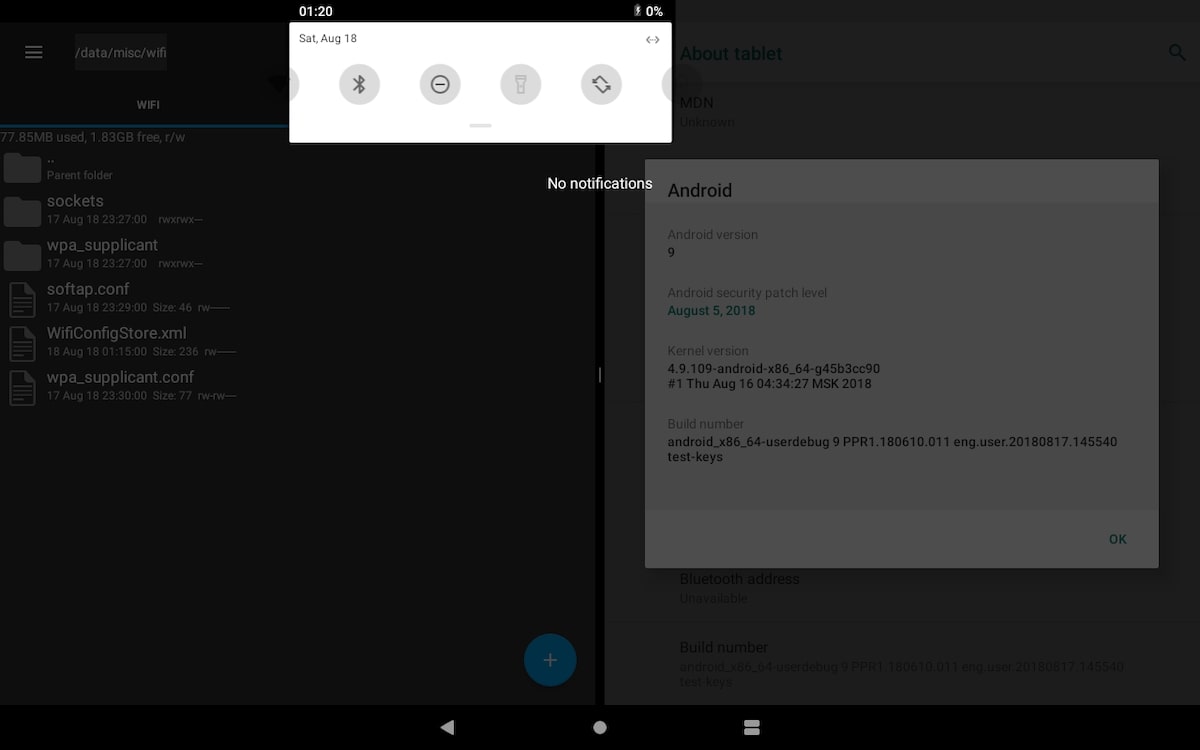 If we want to install the purest and most up-to-date version of Android on our computer, we can use VirtualBox . The well-known program is an emulator capable of emulating practically any operating system, be it a computer or mobile.
Installing Android on the Windows 10 PC is as simple as downloading the Android x86 image on our computer (we can do it from this link ) and creating a virtual machine through the aforementioned program. The best of all is that we will be able to configure the RAM memory, the storage space and the number of processor cores assigned to Android so as not to reduce the final performance of our computer.
Like VirtualBox, VMWare allows the emulation of dozens of mobile and desktop operating systems. Android is one of them, and the method to follow is practically the same as in VirtualBox: download the Android image, create a virtual machine and assign resources to the machine in question.
The difference with respect to the previous one is that VMWare makes much better use of the computer's resources , making performance improve greatly on computers with relatively contained hardware.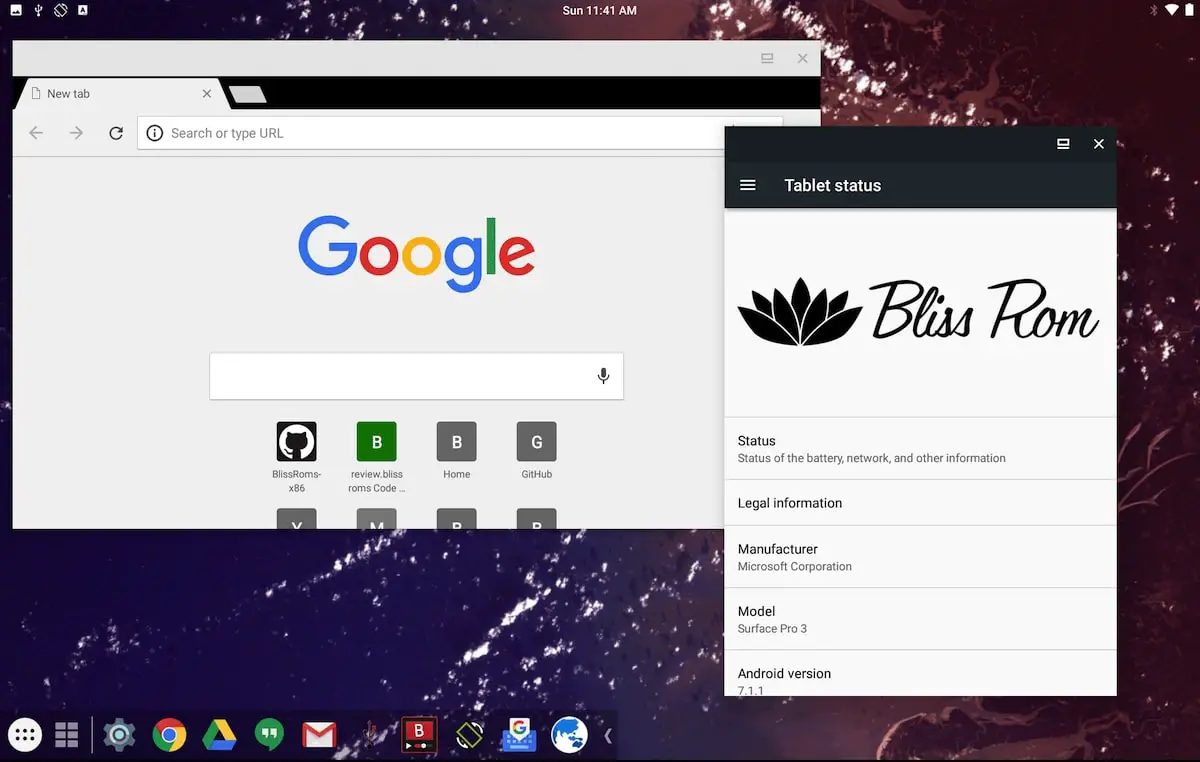 One of the few Android emulators for PCs with Android 9 Pie as the base system. The difference with respect to the previous one is that it is not a program to use, but rather an Android image optimized to run from a USB flash drive, for which we will need a program called Rufus.
Among its main advantages we find its excellent performance, its interface that can be managed through gestures and its aesthetics, which is practically identical to Android Stock.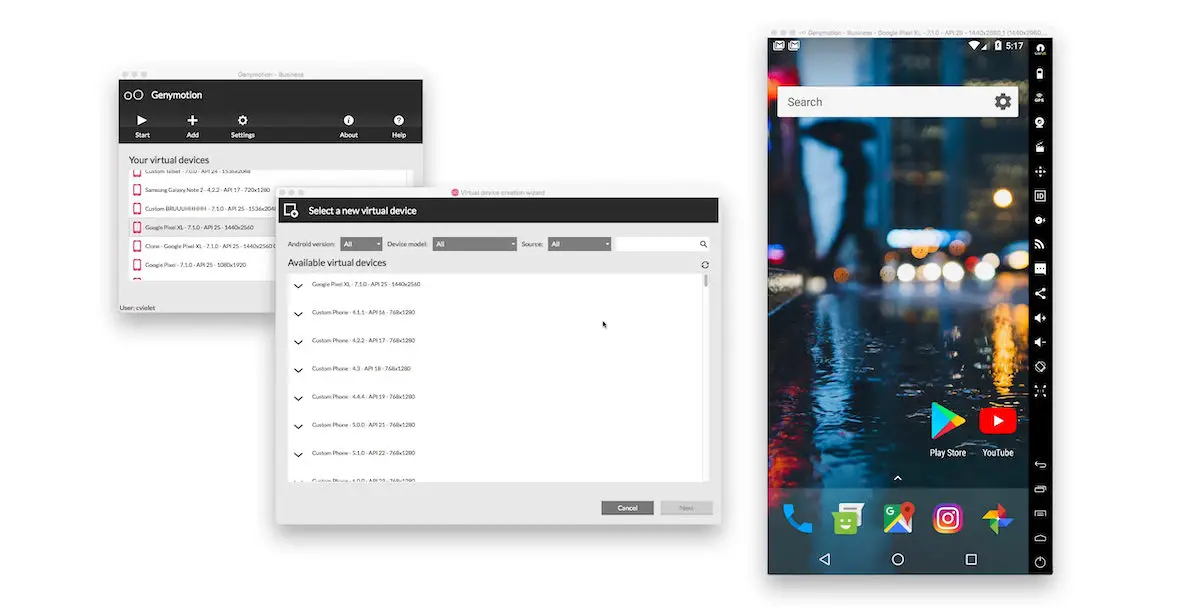 The only one of the eleven emulators whose download is made after payment through an annual plan. Genymotion is an Android emulator primarily intended for Android app developers. It is optimized to run on practically any computer , and allows emulating up to twelve devices at the same time to test applications that we are developing.
It has multiple options intended to be used by developers, and is based on the latest versions of Android. It also allows us to perform the emulation on the server of the platform itself to remove the process load from the computer.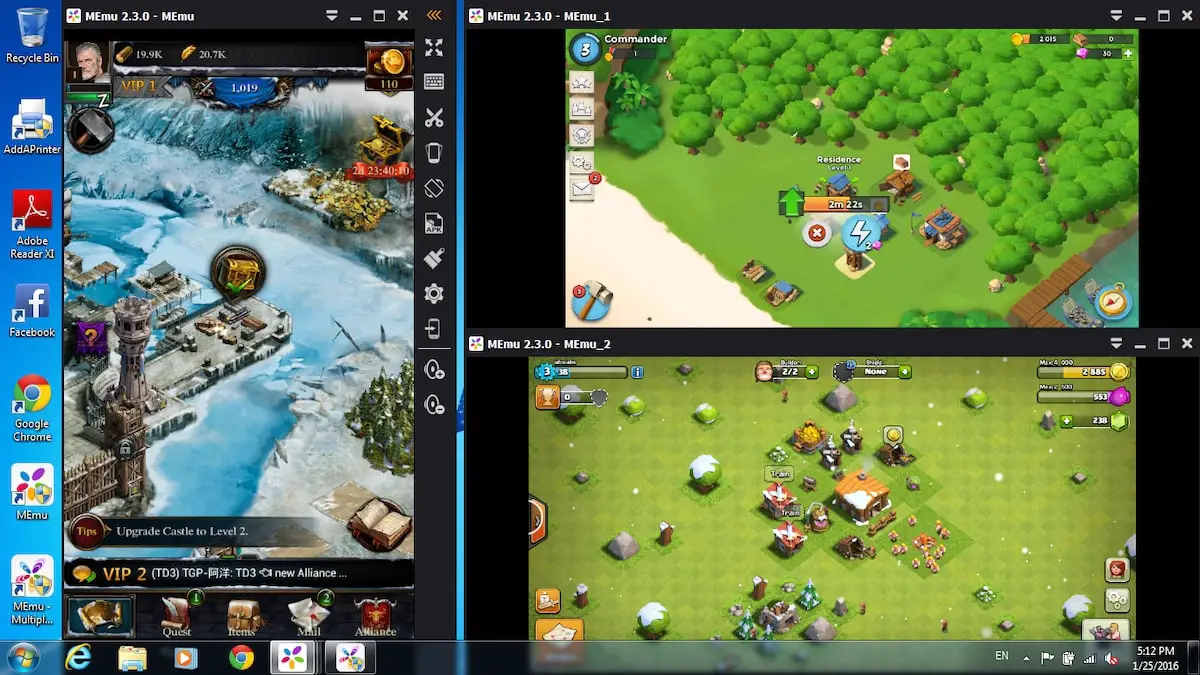 Along with Bluestacks, one of the best Android emulators for PC for gaming. Although its minimum specifications are somewhat higher than those of Bluestacks, the truth is that it has a redemption practically identical to that of Bluestacks , since both have the same game titles.
Highlight its ease of use and installation, unlike Bliss OS. We do not know the base version of Android from which the program starts.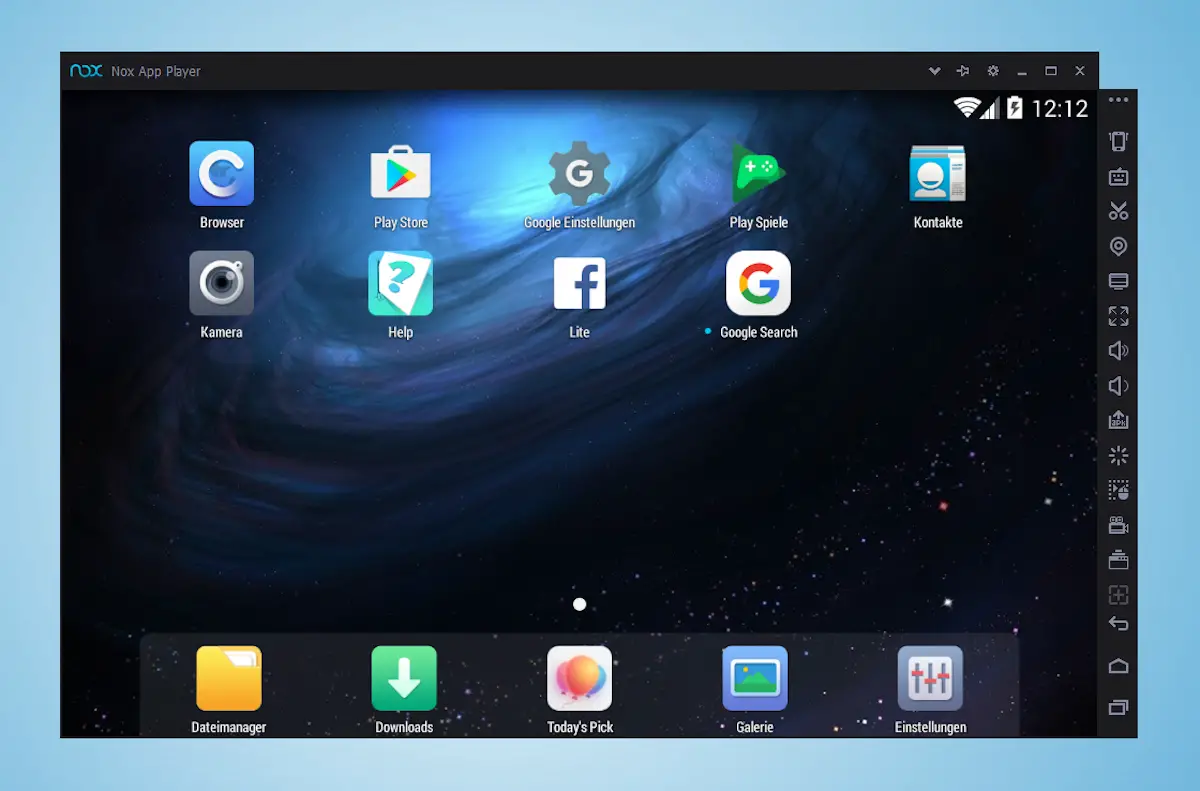 Based on Android 4.4.2, it is advertised as the most powerful and fastest Android simulator ever. Oriented towards games and compatible with third-party gamepads, it is one of the few emulators capable of running at 60 FPS . It also supports the installation of applications such as WhatsApp, Instagram, Snapchat and Telegram.
Like Bliss OS, it has to be run under a USB drive and installed later as an operating system. It is compatible with both Intel x86 32-bit and AMD processors.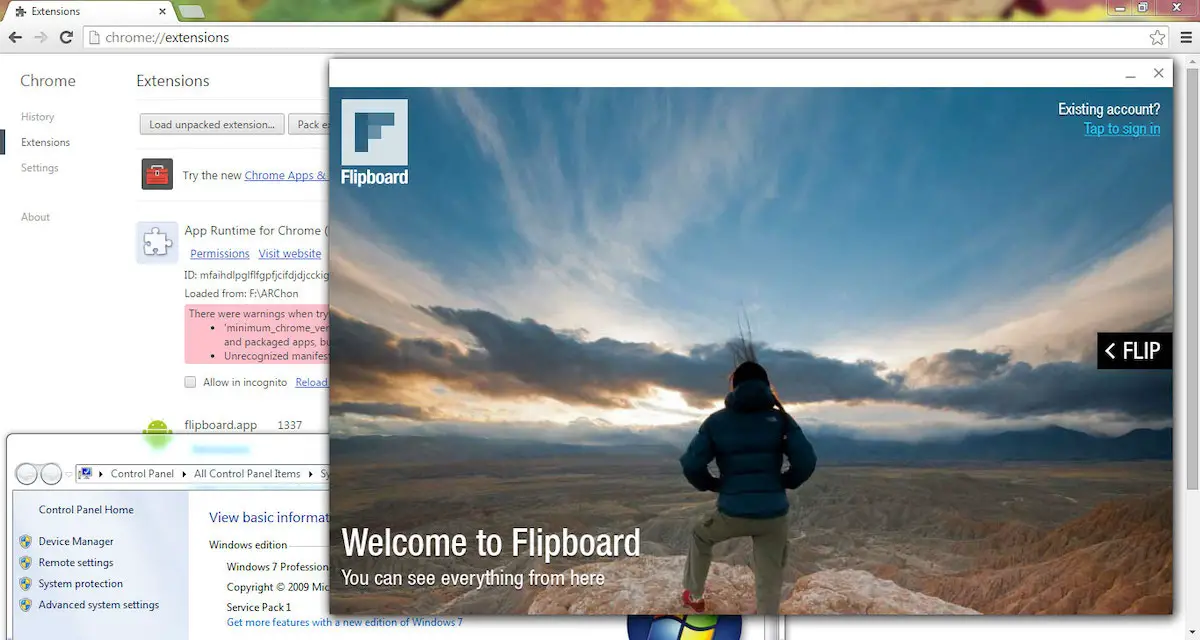 Archon is not an operating system as such, but rather a version of Android adapted to run applications in the Google Chrome browser as if it were an extension (in fact, it is). Thanks to this, we can install WhatsApp on the computer, as well as Instagram and other applications from the Google Play Store.
Also, since it is compatible with Google Chrome, it can run on both Windows 10 and Linux and of course, macOS .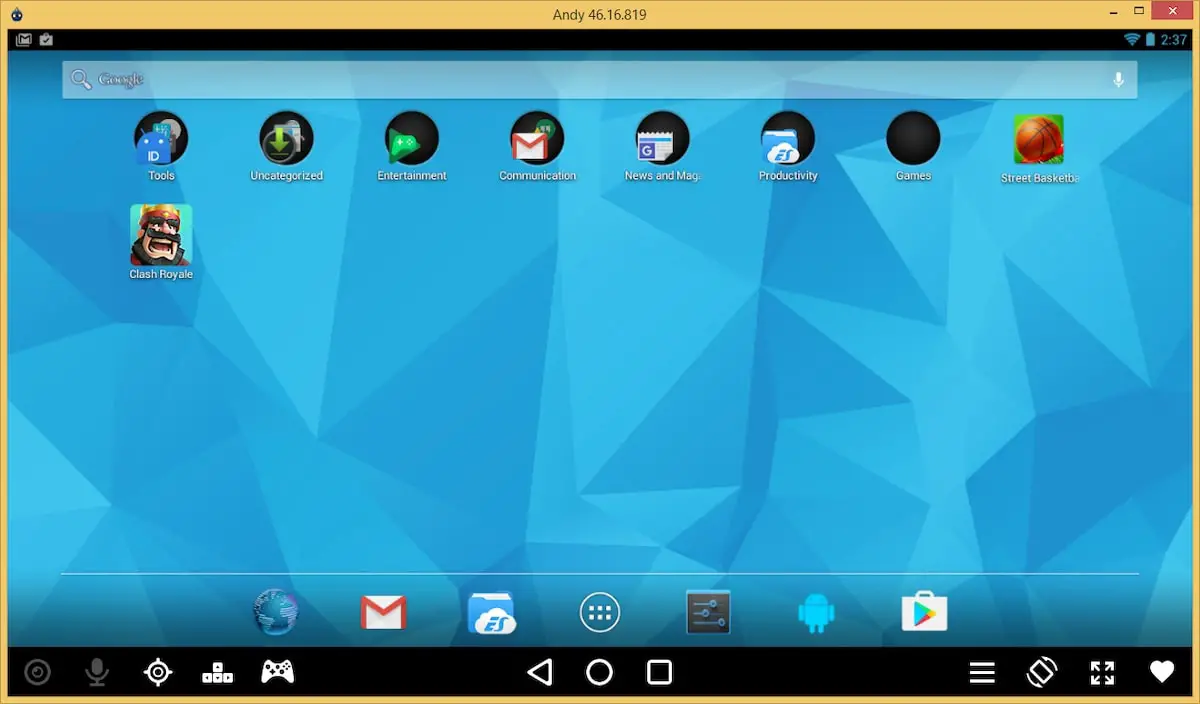 In addition to being the name of the original creator of Android, Andry is a virtual machine that allows us to run Android applications on the PC. It is compatible with Windows and Linux, and allows the connection of controls, webcams and even microphones to play Android games .
Like other Android simulators, it can run on both x86 and 64-bit processors .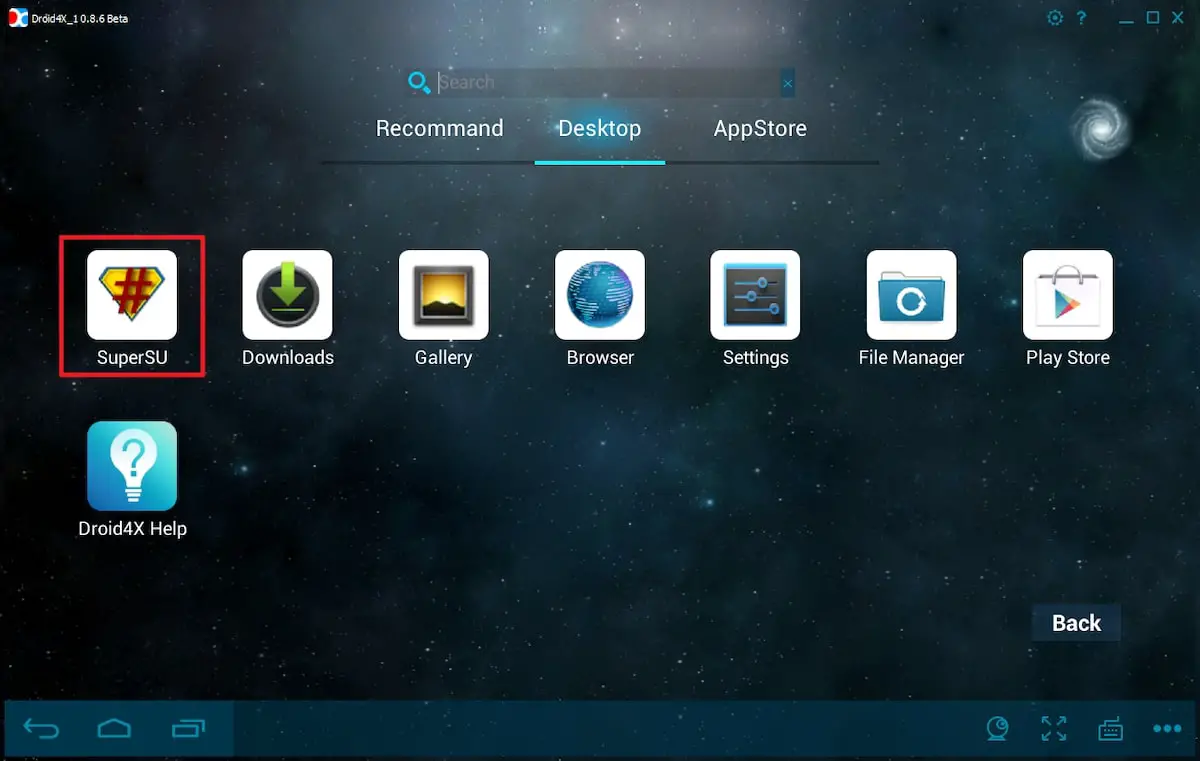 Another Android emulator geared towards running games at maximum performance . Of course, it supports installing apps directly from the Google Play Store. It's not one of the best, since it has a somewhat outdated version of Android, however, its operation is on par with the rest of the Android emulators for PC.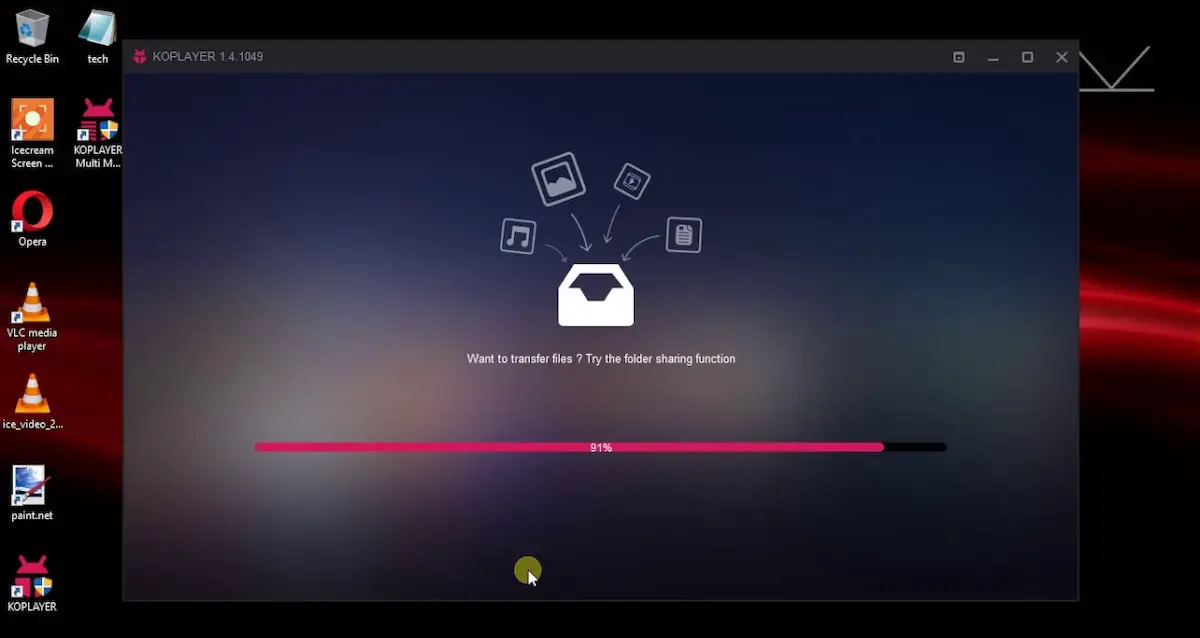 Like Droid4X, it is not one of the best Android emulators for PC. In fact, the developer group has stopped supporting the original ROM . The good thing is that being oriented towards games, it is compatible with practically any device that we connect to the computer.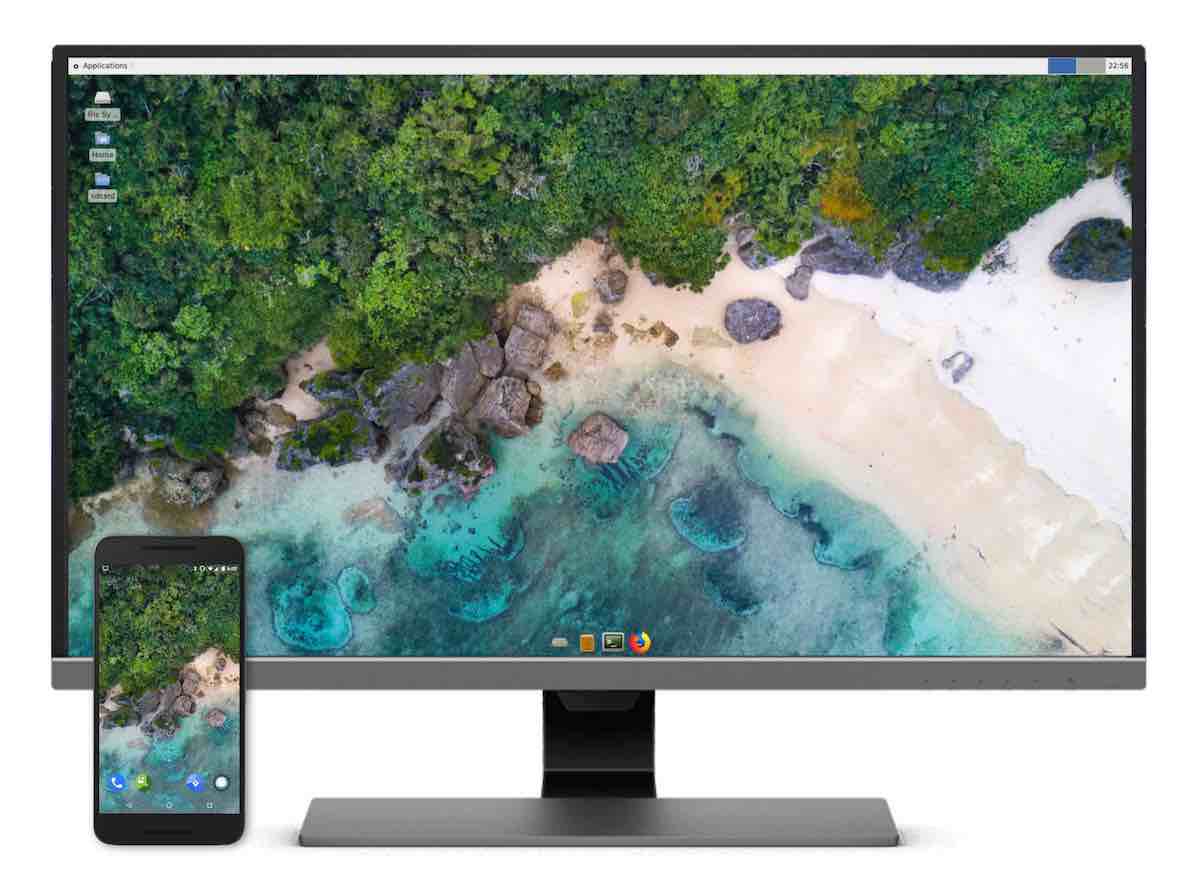 It is not an emulator to use, but a software that allows us to turn our mobile into a computer. The operation is very simple. With the system installed, we will connect our mobile through an HDMI cable to an external screen or monitor.
Immediately afterwards, we will be shown a whole desktop environment with applications and folders more typical of Windows than Android. Unfortunately, it is only compatible with the Nexus 5 and Nexus 5X .