Many Windows 10 users face the error message " This app cannot be opened … " and do not know what to do or why the error occurs. On a freshly installed Windows 10 1607 Anniversary System , the local administrator tries to open the Microsoft Edge browser, for example , and then receives the following error message .

This app cannot be opened
Microsoft Edge cannot be opened using the built-in administrator account. Sign in with a different account and try again.
But why does the error occur?
The user cannot log in more than with the local administrator account . This is no longer true. For Windows 10, including the 1511 and 1607 Anniversary , Microsoft has cut the functionality of the local administrator for security reasons . For example, this may no longer run the Windows app or the Microsoft Edge browser by default. This is to prevent the local admin from catching malware with central administrator rights and through his rights it would infect the existing Windows system.
Certainly not a bad idea, but Microsoft could have communicated this better, because most Windows 10 users don't know this.
Change through registry adjustment
However, you can change this again so that you can do this as a local administrator . To do this, an adjustment must be made in the Windows registry editor.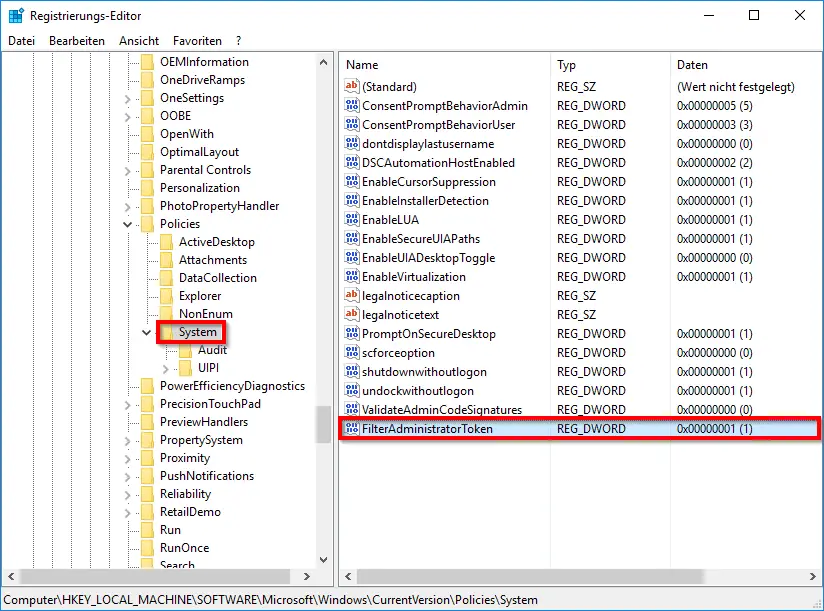 You have to switch to the following key:
Computer HKEY_LOCAL_MACHINE SOFTWARE Microsoft Windows CurrentVersion Policies System
If you are looking for a tool with which you can quickly switch to a registry key, please take a look at the Sysinternal tool "Regjump" .
If the " FilterAdministratorToken " entry does not yet exist there, you must create it as a DWORD 32-bit . If you then assign the value "1" to this value , the message " This app cannot be opened … " no longer appears. If you want to undo the change, you only have to enter the value "0" there . After the change you have to restart the PC once so that the change becomes active.
Here you can see the started Microsoft Edge browser as local administrator.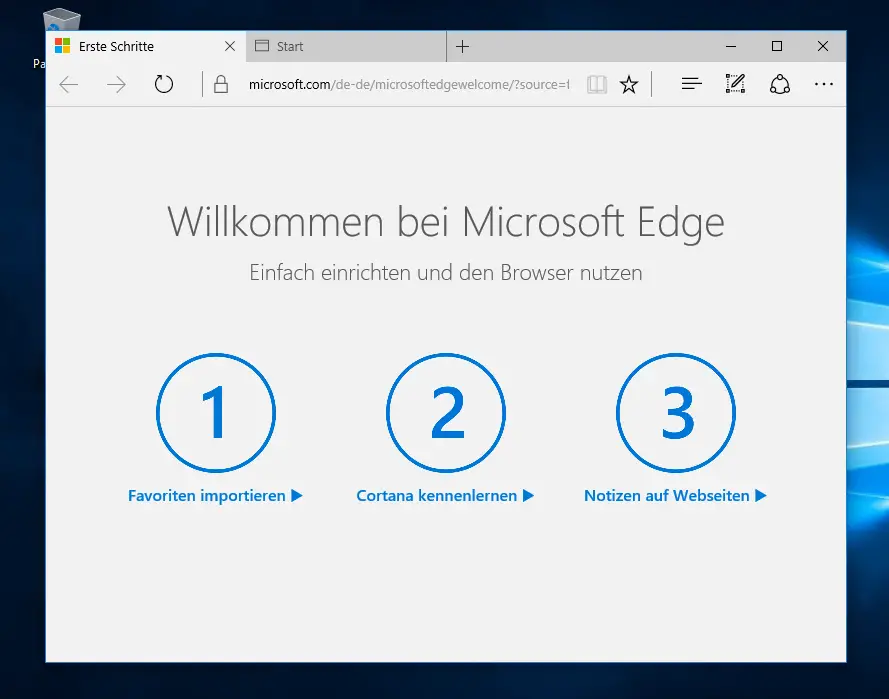 Supplement from 07/02/2018: Windows 10 now also offers the option of activating or deactivating these administrator restrictions ( administrator authorization mode) via GPO (group policy). You can find all the information you need in our new entry " You currently do not have the authorization to access this folder ".
If you are interested in further tips, tricks or instructions on the topic of Windows, just have a look at the following articles here on Windows FAQ .
– Disable Cortana using the registry entry
– Registry value for hidden files in Windows Explorer
– Change
the default printer using the registry – Shut down Windows 10 with the "SlideToShutDown" command
– Always keep Windows 10 Info Center in the foreground
– Remove OneDrive from Windows 10 Explorer
– Do not show
login names on the Windows logon screen – Windows 10 folder names and file names longer than 260 characters