The Windows Update error code 0x80240017 is very common and occurs during various updates and installation processes . It appears very often when updating from Windows 7, 8 or 8.1 to Windows 10, when installing the Windows 10 updates and when installing or updating apps from the Windows Store .
If the error code 0x80240017 occurs, it is usually due to a defective update store that stores its data in the "% Systemroot% SoftwareDistribution" directory. Under certain circumstances, this directory may contain incorrect or only partial updates and the update error described may occur when installing the updates.
Below you can see an original error message from error 0x80240017 .

There are two ways to fix this error.
Empty SoftwareDistribution folder
Please open the path "% Systemroot% SoftwareDistribution" in Windows Explorer or mostly to "C: Windows SystemDistribution". There you will find the following subfolders.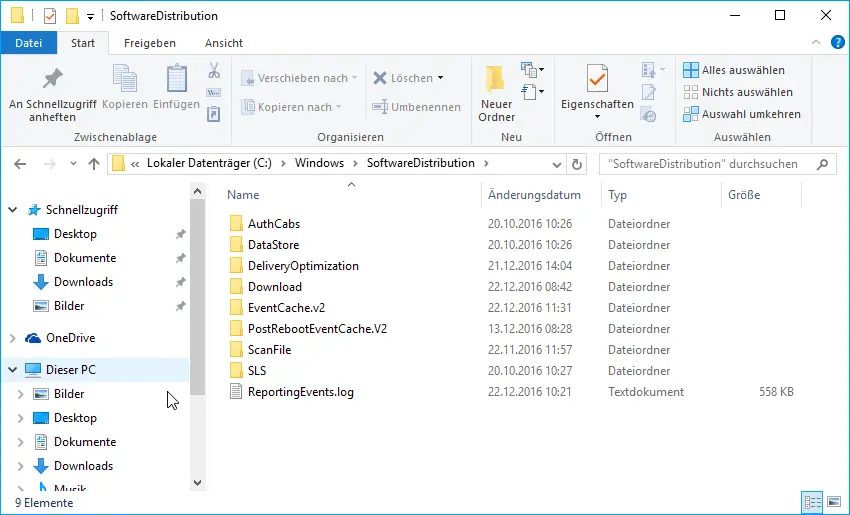 Before you can delete these folders, you must issue the following commands so that these folders are no longer accessible.
net stop wuauserv
net stop bits
Now you can mark all the folders (Ctrl + A) and delete them. After the folder has been deleted, the Windows services can be started again as follows.
net start wuauserv
net start bits
Then you should start your Windows update process again and the update error 0x80240017 should no longer occur.
Windows Update Troubleshooter
Microsoft has provided a small tool called " Windows Update Troubleshooter " specifically for such problems , which you can use to automatically fix update problems . A wide variety of update problems are examined and corresponding changes made to the system so that you can then install the updates. The tool you can download direct from Microsoft here.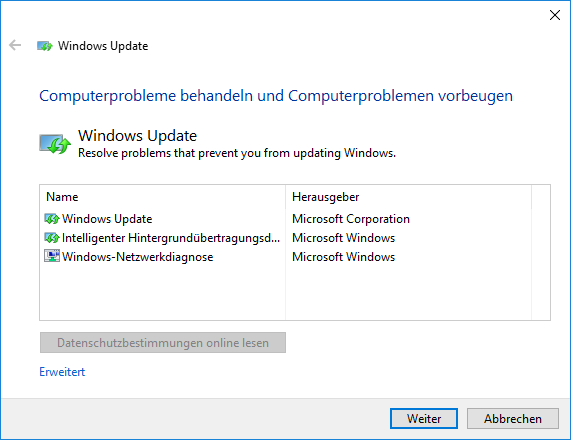 Below we have listed further Windows Update error codes and bug fixes for you.
– KB3206632 update problems with download & disk
usage – 0x80070490 Windows update error code
– 0x80070003 error code with Windows update
– 0x8007045A Windows update error
– 0x80248007 error code during Windows update
– 0x80246003 Windows Update error Office Validation Add-in
– Windows 10 Update error 0x80d02002, 0x80244019 and 0xc1800118