There are several ways that you can shutdown Windows 10 . Today we want to go into a very nice and also rather unknown function or unknown command , the name
slidetoshutdown.exe
wearing. This EXE file is delivered with every Windows 10 by default and was also included with Windows 8. The " SlideToShutDown " program is located in the C: Windows System32 folder and can be started easily and without adding any parameters . The following appears immediately after the start.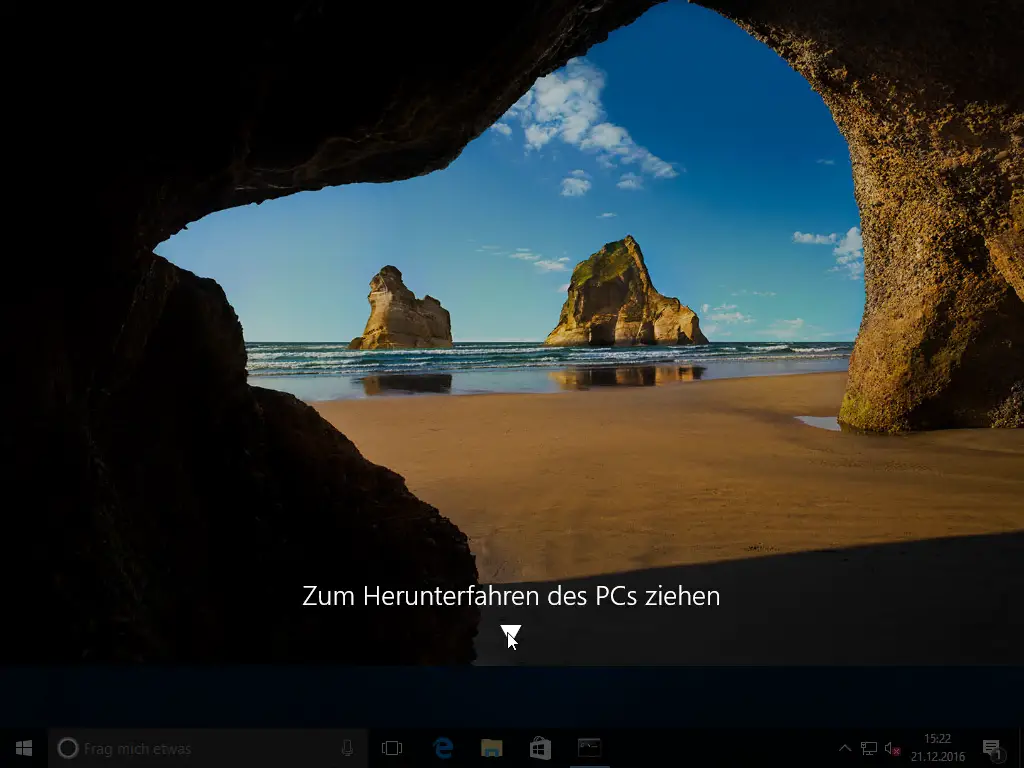 As you can see, the background is partially shown and the text " Drag to shutdown the PC ". If you now pull the " curtain " down with the mouse , the Windows PC will shut down. If you swipe or pull up, the SlideToShutDown program ends and you can continue working as normal.
To make it easier to use the command , it is advisable to simply add the " SlideToShutDown.exe " command to the taskbar using Windows Explorer and the right mouse button , as you can see below.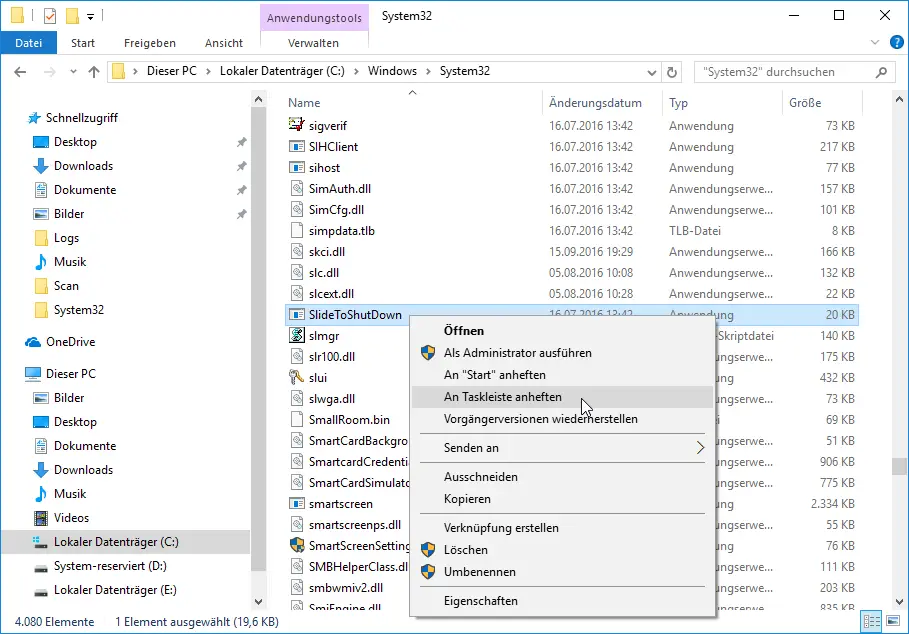 Then another small icon appears in the Windows   taskbar and you can always start the program quickly and easily. As we find a nice Windows 10 feature , which however few Windows users know.
If you are looking for other interesting articles, tips and tricks for Windows 10 , we recommend the following reports on Windows FAQ .
– Create Windows 10 installation USB stick
– Use battery by app in Windows 10 – Hide
Windows 10 folder without symbol and name
– Measure Windows boot time and time for shutting down Windows exactly
– Show browser history after deletion
– Switch off automatic restart after Windows updates
– Start Windows 7 Explorer with computer view –
Change standard printer via registry