In a few days, a differential smartphone will be presented worldwide in every way: the Poco F4 GT . The new terminal is here to become the king of gaming, with a top processor, an indisputably good cooling system, ultra-fast charging and much more.
It is the best Poco mobile and in that sense its price may be significantly higher than what we are used to with this company, which has also recently put the X4 Pro 5G model on sale at a more than interesting price.
Poco F4 GT references
The Poco F4 GT will be presented and officially launched on Tuesday, April 26 at 2:00 p.m. in Spain. What is known about this mobile is that it is inspired by the Redmi K50 and will be a worthy successor to its predecessor, the Poco F3, which already provided a good balance between price and performance.
But this series will be clearly different and much more advanced than the previous one. The official motto that Xiaomi has chosen for its global presentation event is "The origin of power" , implying that this Poco will have plenty of processor and other parameters such as its battery charging system.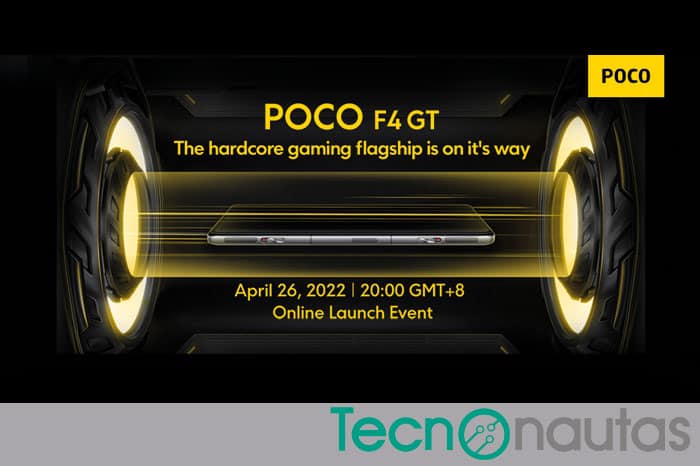 In this sense, we could be talking about a smartphone with the Qualcomm Snapdragon 8 Gen 1 processor that could be divided into two models with 8 and 12 GB of RAM. All this is unknown that will soon be revealed, as well as other specifications such as its screen, which could present a 120 Hz AMOLED panel. We will have to wait a bit to know all the details.
If we stop at the chip track, it must be said that the Snapdragon 8 Gen 1 is relatively mature, released about two months ago. If this incorporation in this Poco mobile is true, we would speak to begin with of a throne phone at its heart, with a high-end processor that is capable of executing any task that the user proposes.
Very interesting for gamers and for any demanding palate with the speed of phones, but if we focus on the players, it is worth commenting on a leak about a component that will greatly improve their experience.
These are pop-up magnetic triggers that will turn the phone into a game console controller. We are not aware of another premium phone being so chameleon-like. One of the strengths of the Poco GT is its battery. Equipped with the first Hypercharge 120W of 4700 mAh of the Poco brand and that can be charged in just 17 minutes to be able to have 100 percent of its performance. And in the case of playing on the mobile and charging it at the same time , it will charge in just 27 minutes.
The latest in refrigeration
Speaking of gaming and everything that great games absorb to phones, we will have to talk about the cooling system of the Poco F4 GT. As rumored, the new series will come with the latest in this technology, LiquidCool 3.0.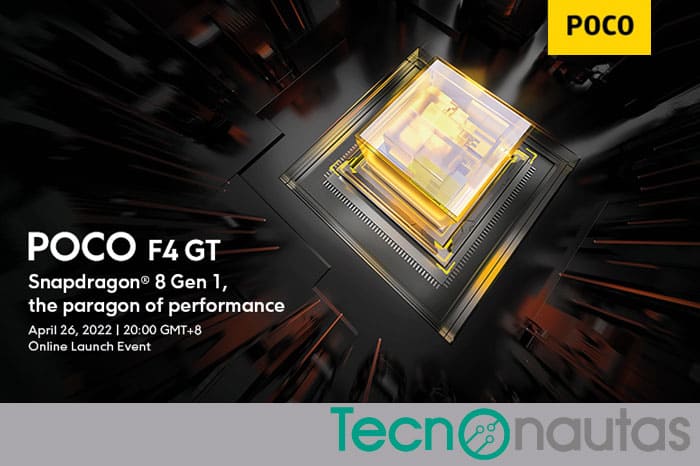 This contribution is another of the points that will make this Poco different compared to other flagships, as it is the latest cooling solution on the market, based on a sophisticated multi-layer structure, supported by 2 vapor chambers. giants.
All this to give maximum performance in a very sustainable way.
So far, this is all we can contribute from the latest from Poco. We will have to wait to see the rest of the specifications of the smartphone in detail once it is presented on April 26. The expectation is, of course, very high. The latest news from Poco F4 GT in terms of mobile phones can be obtained here .
gaming screen
The POCO F4 GT 6.7-inch Amoled display offers 480Hz touch sampling rate and 120Hz refresh rate for an extremely immersive gaming experience. Without a doubt, it will be another of the points in favor for which gamers will be able to opt for it. The POCO F4 GT mobile also offers high-frequency PWM dimming to protect your eyes but without sacrificing color accuracy in low light conditions.
Little points to the Smartwatch
In addition, the Poco brand joins the IoT (Internet of Things) and launches the new Poco Watch, a first foray into the world of Smartwatches where, given what has been achieved so far in the field of mobile phones, the Poco Watch can be one of the greats to consider.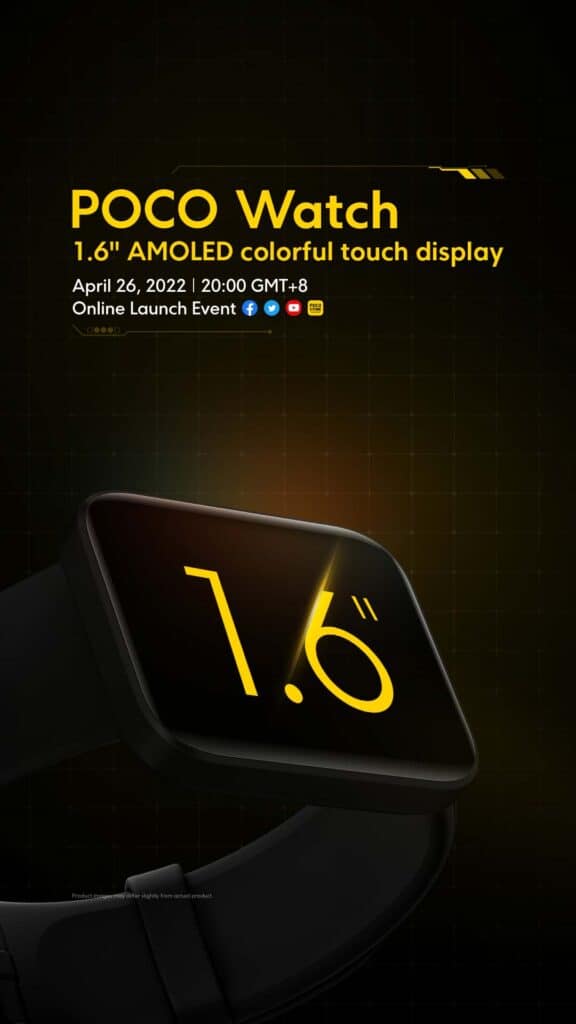 You can get the new Poco Smartwatch here .