The world of gaming and virtual currencies have given rise to a concept that goes beyond the pleasure of playing. Play and earn games offer the possibility of earning money during the video game. The technology associated with these programs is the blockchain , from which cryptocurrencies can be generated that can later be marketed on the main platforms for the sale of these assets.
Plan and earn games are also called NFT games because in addition to storing cryptocurrencies, a user can store their NFTs in an electronic wallet. Depending on each game, the mechanics are subject to the rules of each developer and the NFTs are usually exclusive pieces of each video game. Depending on the title, it can be a pet, a weapon, objects, plants… any piece that is remarkable in a certain game.
Before launching into one of these play to earn games that can be found on the internet, you have to go through some security filters to avoid scams. To do this, it is advisable to monitor social networks, know who is in charge of each project or meet the developers of the game.
Games for a Living, a platform that is serious about play and earn games
One of the most reliable play and earn game platforms is Games for a Living (G4AL) , founded by video game and technology specialists. G4AL arises with the intention of bringing video games on the blockchain to the masses. The company is dedicated to the creation and publication of AAA video games and metaverses based on NFTs and crypto tokens that allow easier access for players to the blockchain.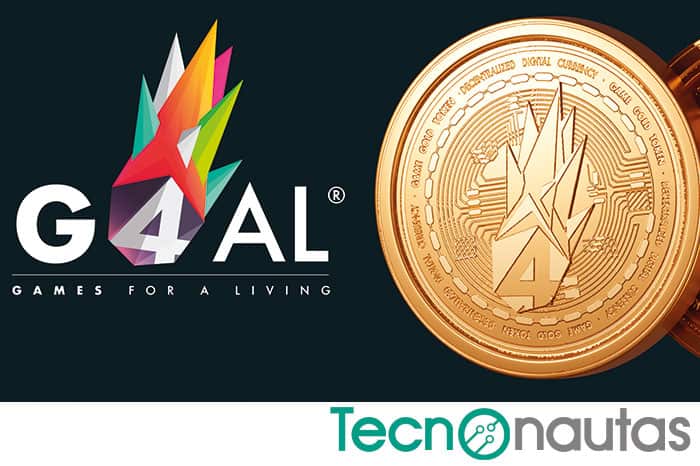 Recently, Games for a Living has presented the details of its G4AL Games platform , which will be released on June 29, and its first video game, Elemental Raiders , which will be released on the same day. The company has also brought forward the launch of yet another video game, Millionaire Wars , and introduced G4AL Engine , a B2B service consisting of a toolkit for third-party developers who want to create and deploy their own video games on the blockchain.
Elemental Raiders
Games for a Living 's (G4AL Games) video game platform launch will include its first product, Elemental Raiders , a free-to-play, turn-based RPG that allows players to earn and trade NFTs. The entity recalls that play and earn (or play-to-earn ) games are those that use blockchain technology to implement an in-game economy based on the circulation of crypto assets (such as NFTs) that can be traded for real money. This breaks with the traditional 'pay to play' model.
The Elemental Raiders beta will be out on May 24. On the occasion of its launch, G4AL will go on sale on April 28 three exclusive NFTs that can only be obtained on the OpenSea platform through a bidding auction.
Millionaire Wars
Regarding Millionaire Wars, it will be released at the end of 2022 and will be the first "clicker" mode video game in the world to incorporate NFTs. These NFTs will take the form of jewels, which can be collected, crafted, and traded by players. In addition, the company also plans to create its own metaverse with all kinds of games that will incorporate NFTs by 2023.
These video games aim to set a precedent in the gamer sector . "Until now, blockchain video game developers have focused more on the tokens than on the graphics engine and gameplay of the game; That is why at Games for a Living (G4AL) we will offer triple A quality games that improve the player experience and, in addition, allow them to generate value", explains Manel Sort, CEO of Games for a Living and former general director of the studio. in Barcelona by King , developer of the famous Candy Crush. 
How is Games for a Living financed?
Games for a Living (G4AL) has also explained its business model, based on three main sources of income: the sale of crypto tokens and NFTs, micropayments available to video game users who wish to obtain certain benefits, and commissions from transaction and premium services for developers who use G4AL Engine tools to create their video games.
Lastly, G4AL has given more details about the launch of its native token, the Game Gold Token ($GGT). This will have several functionalities both within G4AL Games and G4AL Engine , allowing access to discounts, lower commissions, have priority to get items and tokens or create NFTs, among others. Game Gold Token holders may also have the right to vote in relation to the company's operations: products, functionalities, use of treasury, sponsorships, etc.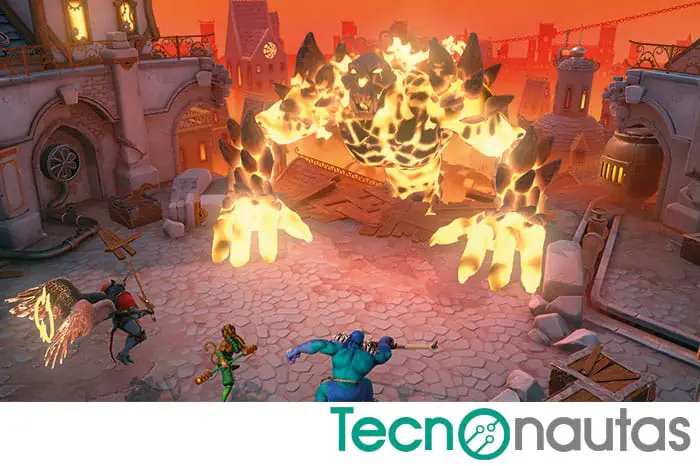 G4AL is facing the final leg of the private offering of its $GGT tokens, to start the public pre-sale on June 1. The company is finalizing the launch of the ICO on various platforms, including some of the most recognized launchpads in the crypto world.
The option to play with a laptop or with a Chromebook
For these games that we have discussed and many others, the latest Chromebooks that one can find on the market can be used without problems. today they have almost the same use as a normal laptop, only their sizes are usually much more comfortable. With these items, you can also enjoy high-performance gaming without any changes.
Now, choosing between a Chromebook vs. a gaming laptop will always depend on the use you are going to give it. It is clear that if you are going to look for high performance games, you have to have a laptop for this level. Otherwise, you can count on a Chromebook.