PlayStation Plus or Game Pass are the most popular video game subscription services in the world. In this article we will talk about the first of them, since it has recently presented new prices and new options for players on the Sony platform . To summarize, starting in June we will see three subscription levels that we can take advantage of.
PlayStation Plus, a service that we have become accustomed to
When Sony's subscription service came into our lives, many found it difficult to get used to paying to play online, but finally it seems that this is already cultural and has created a need for the gaming world. The player pays for a service and not for a game. That is the norm today. For this reason, the success of each game that is released, especially if it comes from a great developer, comes from the content and service that it provides to the gamer.
But that's another matter, the fact is that PlayStatation arrived in 2010 and since then it has been growing by leaps and bounds, trying to compete with Game Pass, the Microsoft service, and launching new options periodically. Options like PlayStation Now, which was the first streaming service for games.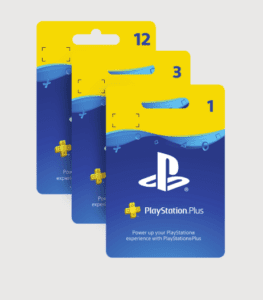 New models from June
With the aim of snatching the leadership that Game Pass with Xbox maintains today, Sony has announced important developments in its service, which will come into force from June. In essence, the news is summarized in three new subscriptions and the merger between PlayStation Plus and PlayStation Now.
Reading this great novelty from Sony is its interest in overcoming its great rival – Game Pass – but the company's official sources assure that its main objective is to "offer select high-quality content with a wide variety of games*.
The three new PlayStation Plus subscription levels
PlayStation Plus Essential
Basically, this model is the same one that we have been enjoying up to now and, therefore, the terms of this subscription will not change with the current service. For Europe, the prices will be the same as before: 8.99 euros per month, 24.99 per quarter and 59.99 per year. Although we already know them, these are the advantages:
Two downloadable games per month
exclusive discounts
Cloud storage for game saves
Access to online multiplayer
PlayStation Plus Extra
This is one of the novelties. The Extra model includes all the advantages of the Essential level and also adds the following:
A catalog of up to 400 of the best PS4 and PS5 titles, including blockbusters from PlayStation Studios and third-party developer partners. In the Extra level, the games are downloadable.
The prices for Europe are 13.99 euros per month, 39.99 per quarter and 99.99 per year.
PlayStation Plus Premium
It is the top level of the new PlayStation Plus subscriptions and includes all the advantages of the previous models. In addition, these other improvements are included for the most gamers of the Sony family of consoles:
Up to 340 more games including:

PS3 Titles Available via Cloud Streaming
Popular classics, available to stream and download from the original PlayStation, PS2 and PSP

Cloud streaming of original PlayStation, PS2, PSP and PS4 games is offered in Extra and Premium tiers in markets where PlayStation Now is currently available. Users can stream games from PS4 and PS5 consoles or PC.
This tier also includes access to limited-time game trials so players can try certain games before purchasing.
The prices for the Premium subscription in Europe are 16.99 euros per month, 49.99 per quarter and 119.99 per year.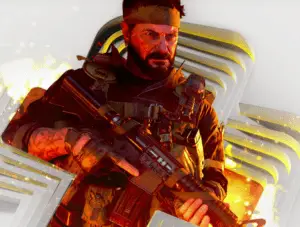 The games that will include the new subscriptions
But not only in new ways we have to talk. In these lines we will talk about the games, the most interesting part for the PlayStation Plus user. According to official sources, this new evolution of its subscription model will include important titles such as Death Stranding ,  God of War ,  Marvel's Spider-Man ,  Marvel's Spider-Man: Miles Morales ,  Mortal Kombat 11  and  Returnal .
It is certain that more will come with the passage of time, but to whet your appetite, it is not bad at all, really. Additionally, the entity has indicated that it is working hand in hand with internal developers and external studios to include more experiences and content in a library that will be renewed periodically.
What will happen to PlayStation Now subscribers?
As for PlayStation Now, as was said, this service becomes part of PlayStation Plus, so it will no longer be operational as an independent service from June. And for who is subscribed to Now? Sony has explained that these users will be migrated to the PlayStation Plus Premium level at no additional cost until the renewal date of the old service, when the new corresponding rate will be applied. In the case of only having PlayStation Plus active, it will remain at the PlayStation Plus Essential level.
When will we see everything new?
At the moment, Sony has only made a statement regarding the month of June, but the truth is that making this entire transition worldwide is going to take a lot of work on the part of the company. We get an idea about the month of June, although we can't take everything literally. The transition will initially begin in various markets in Asia, followed by North America and Europe in that order. "Our intention is to update the majority of PlayStation Network territories with the new PlayStation Plus game subscription service by the end of the first half of 2022. We also want to bring the cloud streaming advantage to new markets, and we will share more information about it later", they point out from Sony.
These are all the news that we can tell you. For more information, dates or modification of the policies, it is better that you go to official sources to make inquiries.