If you are a happy owner of a Sony Playstation 4 or PS4 Pro , you may still not know the possibility that you can control your Playstation 4 remotely using remote control software .
Sony offers the software especially for remote control of the PS4
PS4 remote play
which you can download and install free of charge from the Sony website " PS4 Remote Play Windows PC ". So that you can use your PS4 remotely, you should have the following minimum configuration.
Computer with Windows 7, 8.1 or best with Windows 10
PS4 system
DUALSHOCK wireless controller
USB cable or  DUALSHOCK 4 USB wireless adapter
If you have a wireless adapter, you can use the PS4 controller wirelessly.
PlayStation Network account
High-speed internet connection (at least 15 Mbit / s download speed)
The installation of the PS4 Remote Software is very easy and without special settings. After starting the " PS4 Remote Play " software , the following overview appears.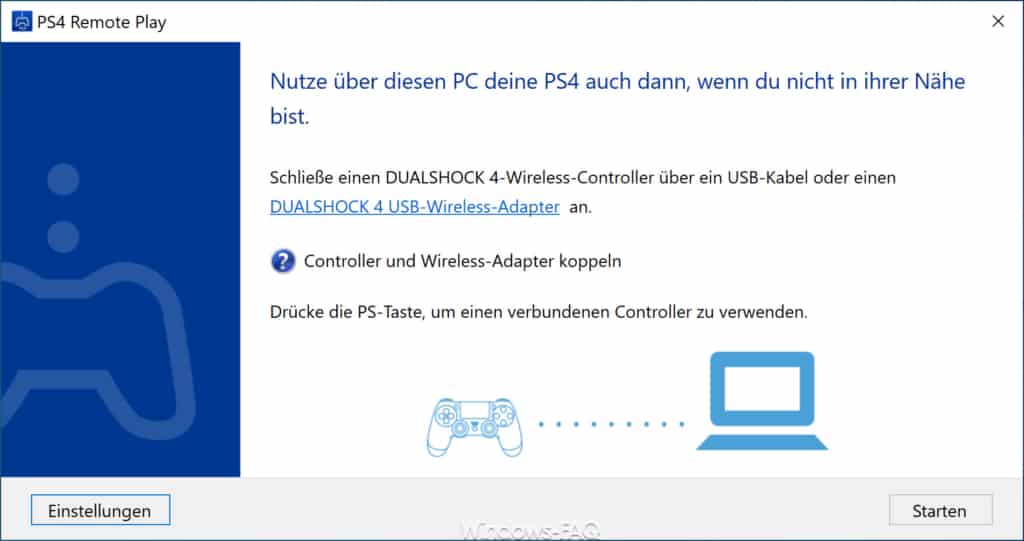 Now you should connect your DualShock 4 wireless controller (if necessary also via USB) to your Windows PC and press the PS button.
With the button " Settings " you can log on to the " Playstation Network " and there are other Playstation settings such as resolution and frame rate available.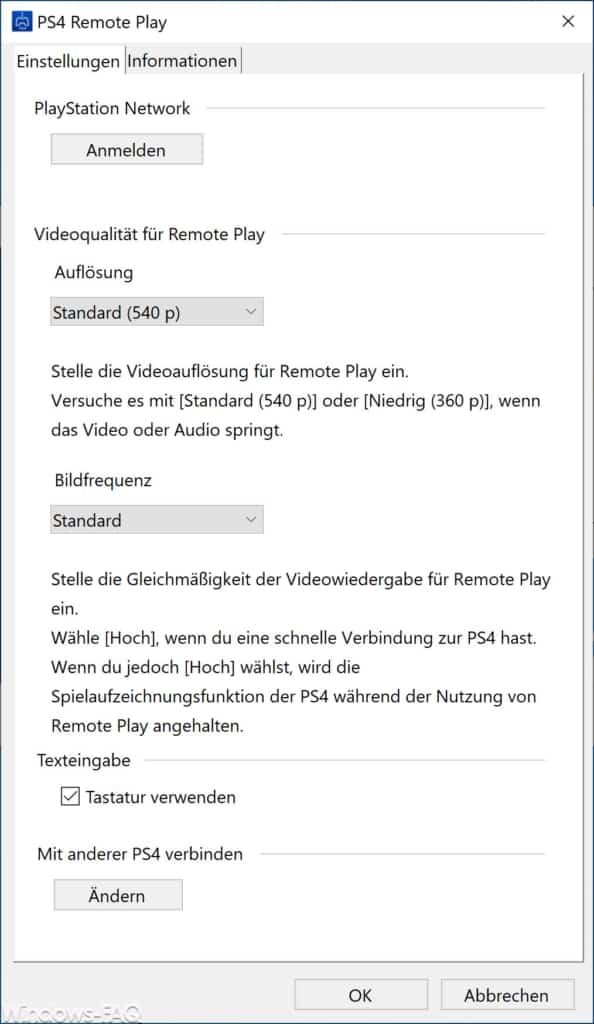 The Playstation Remote Software then starts searching for the PS4. The Playstation 4 can be connected to the same WLAN or can be found remotely via the Internet. This process can take 1-2 minutes.
After the remote control software has found the PS4 , the current TV picture of the Playstation is already transferred to the Windows PC , as you can see below.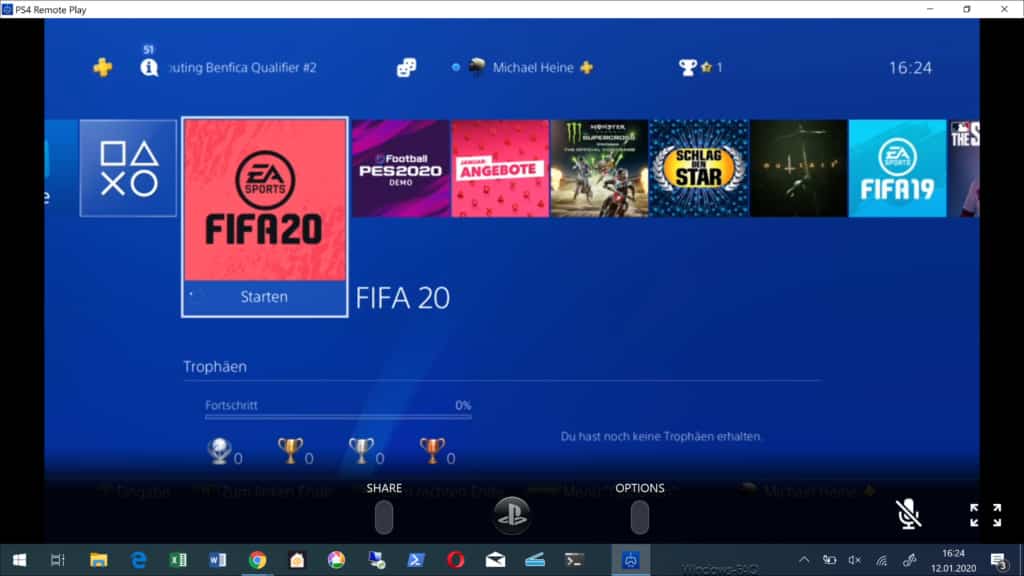 Now you have the opportunity to play PS4 games on your Windows PC that can remotely administer the PS4 . Overall, a wonderful thing. A prerequisite for remote control of the PS4 is of course that it is switched on. You may have to adjust the energy saving options here, as the Playstation 4 switches to standby mode after a relatively short time and the remote control no longer works.