The Microsoft virus protection "Windows Security" or also known under the name " Windows Defender " is becoming increasingly popular and is now performing very well compared to other virus scanners.
For this reason, more and more Windows 10 users are refraining from using third-party virus scanners for their Windows installation, especially, of course, in the private sector.
Windows Security or Windows Defender also supports a function that it checks the PC for viruses completely before logging on to Windows. Today we would like to show you how you can activate this " Microsoft Security Offline Scanner " or " Windows Defender offlin e".
To do this, first call the Windows settings using the key combination

and then go to the following:
Update and security (Windows update, recovery, backup, Windows security)
Then " Windows security "
Then " Open Windows Security "
Then " Viruses & Threat Protection "
We have shown you this process in the original below.
Then the following point is called.
Windows Security scan options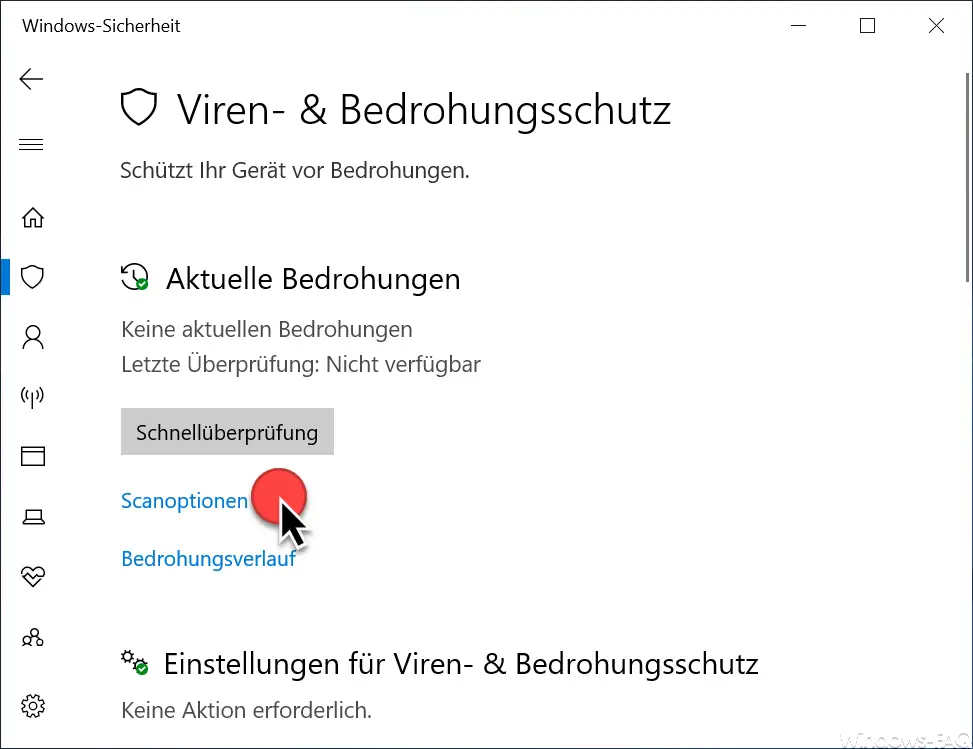 Then another window opens in which you can see all available scan functions from Windows Defender .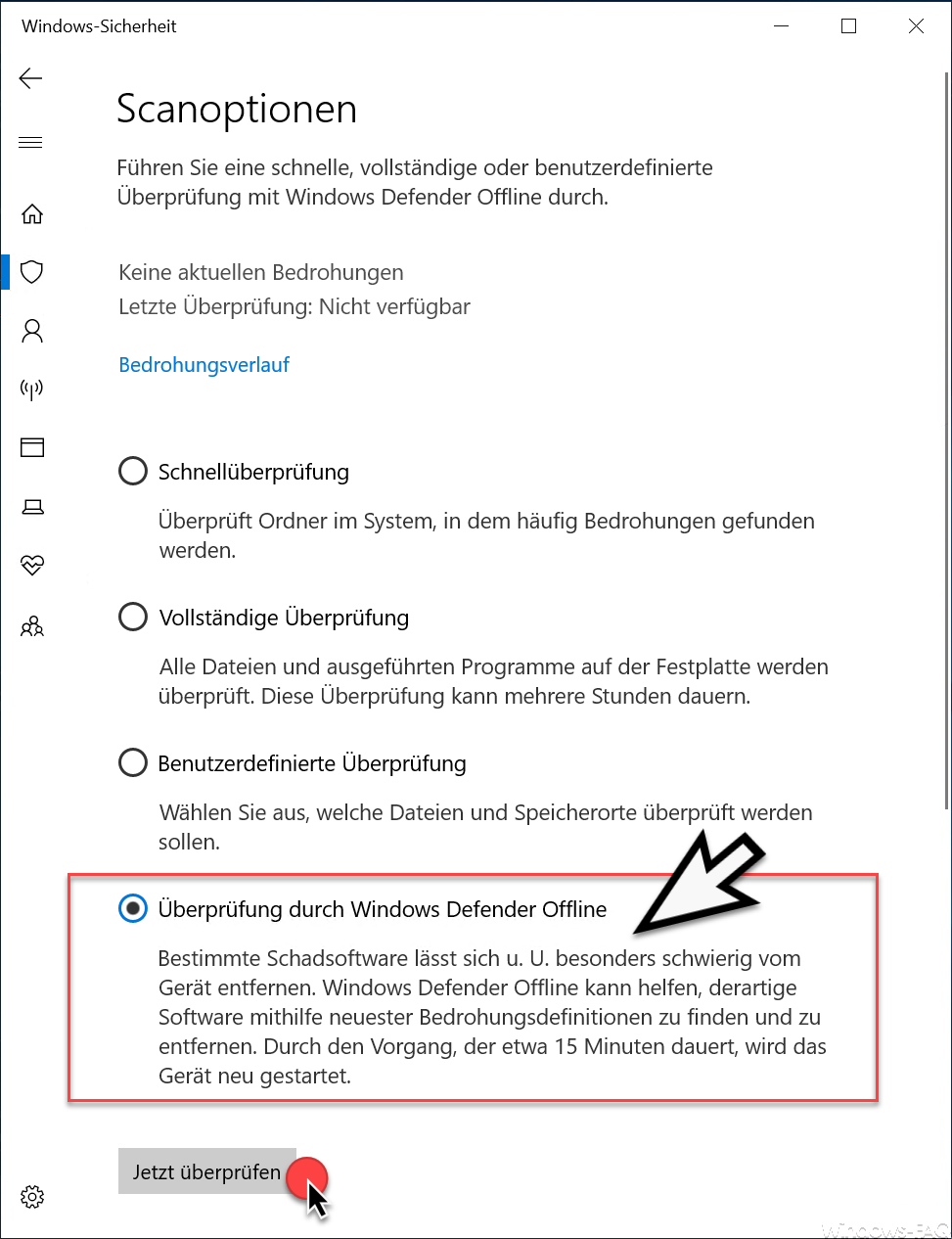 The following scan functions of the Defender are available to you.
Quick Check (Checks folders in the system where threats are often found.)
Full scan (All files and programs running on the hard drive are scanned. This scan can take several hours.
Custom scan (Choose which files and locations to scan.
Windows Defender Offline Review (This is our chosen option)
Windows Defender offline review tasks
Microsoft explains this scanning option as follows.
Certain malware can be It may be particularly difficult to remove from the device. Windows Defender Offline can help find and remove such software using the latest threat definitions. The process takes about 15 minutes to restart the device
Then you have to confirm " Check now " and the Windows Defender will then be configured accordingly. Administrator rights are also required to start this Windows Offline Defender . After the restart, the following display appears.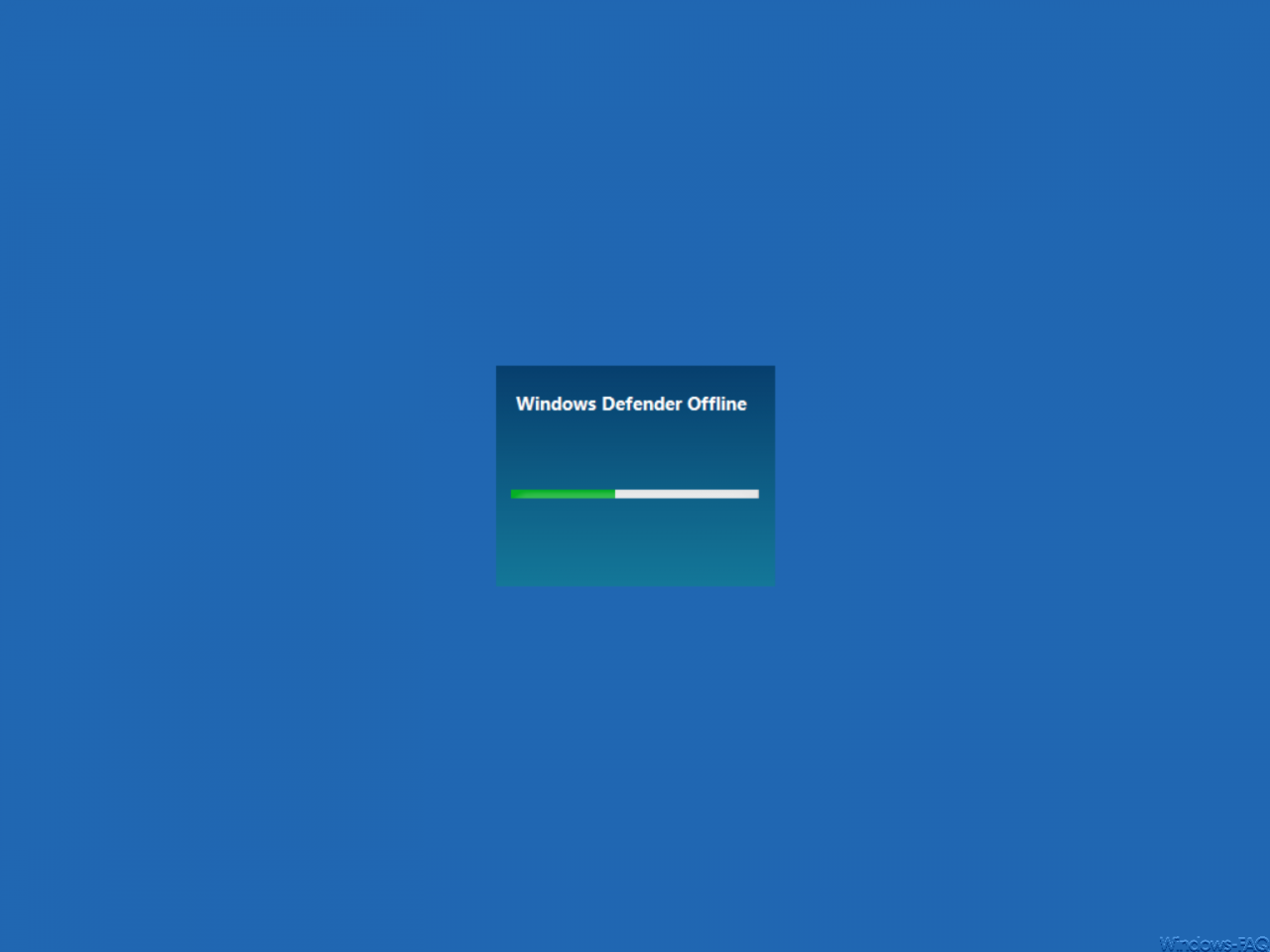 This process takes a few minutes and then every single file in the Windows 10 file system is checked for viruses by the Defender Offline Antivirus Scanner .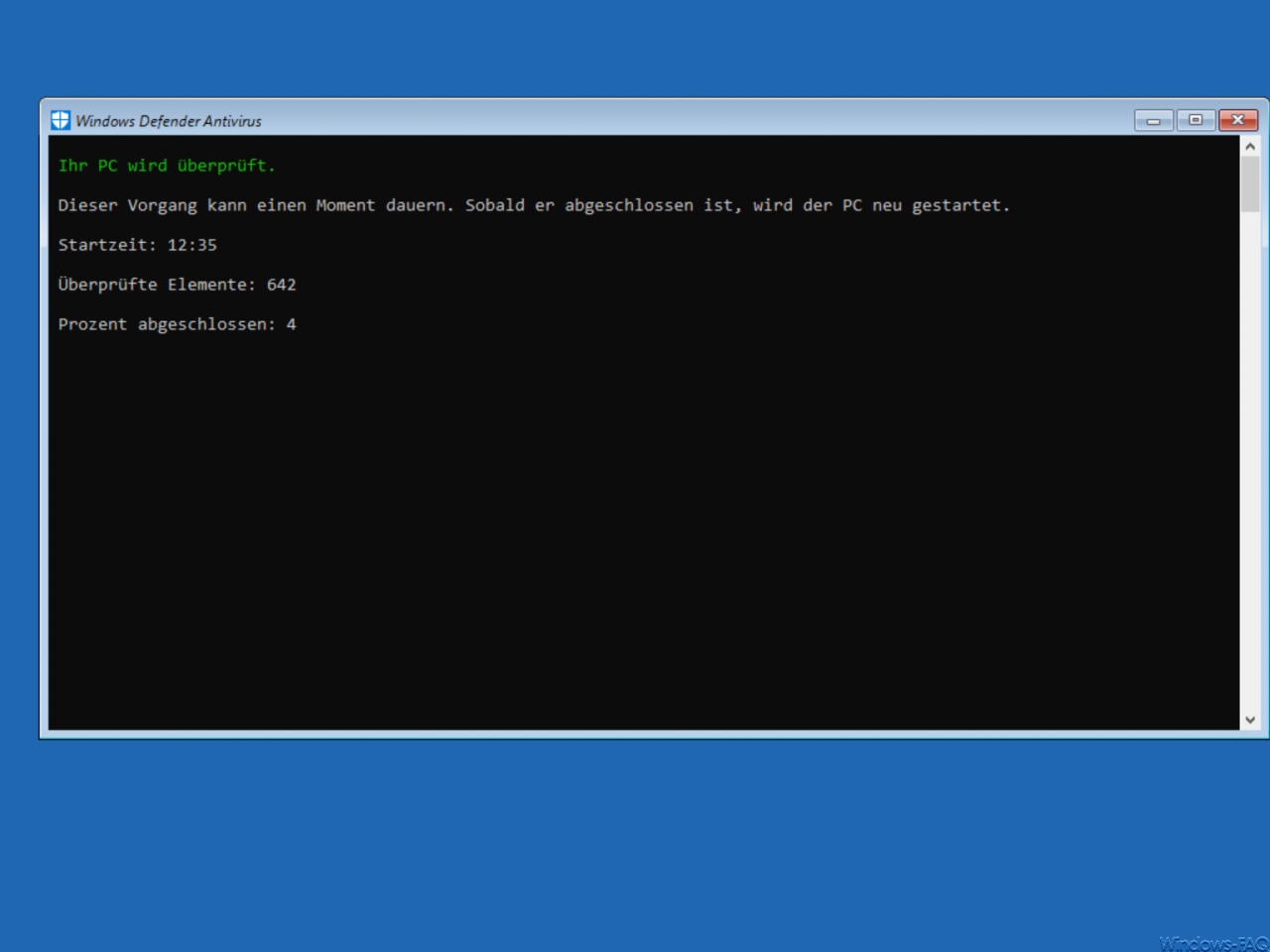 If the Defender offline check should now find a virus, you will be informed. However, if the Defender Antivirus Offline Scan  does not find anything, Windows 10 will start normally after the offline scan and the user login will be displayed.
This Windows Defender offline virus scan should be used if you want to have your system completely checked for possible dangers. The scan in the Windows boot process can also remove threats that cannot be removed after a normal Windows 10 start, for example.
You can find more information on " Windows Security " or " Windows Defender " here.
– Deactivate the Windows Defender Security Center
– Windows Defender Security Center from the Windows 10 Creators Update
– Remove the "Windows Security" icon from the Windows system – Search
ZIP, RAR or CAB files with Windows Defender
– 0x80070643 Windows Defender Update Error
– Deactivate Windows Defender completely
– 0x800705b4 Windows Update error code
– 0x80070003 error code during Windows Update
– Microsoft Security Essentials
– TrendMicro OfficeScan error BA060000 after Windows 10 Anniversary Feature Update