Every Windows user knows the Windows Explorer . It has also been further developed under Windows 10 and has been given a new or adapted look . As you can see in the picture below, the header of the Windows Explorer shows the folder name by default, in which you are currently located.
We have outlined this in " red " below and the image shows that we are currently in the " Solarwinds " folder .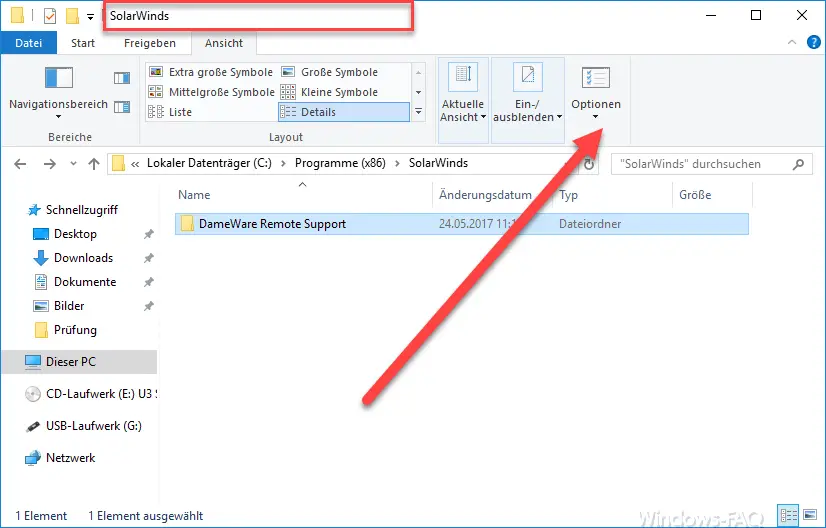 Sometimes, however, it is desirable that not only the name of the current file folder is displayed, but also the entire path name including the partition. You can easily set this as follows. To do this, click the Windows " Options " in Windows Explorer and switch to the tab in the window that opens
view
Then you scroll down almost completely in the options, as you can see below in the Explorer options.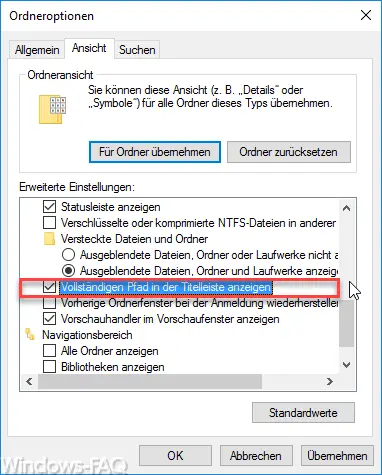 As can be seen in the marking, the crucial option is the following:
Show full path in the title bar
If you tick this option and then click on " Apply " or " OK ", the entire folder name will be displayed as a whole in the Windows Explorer title bar , as can be seen here.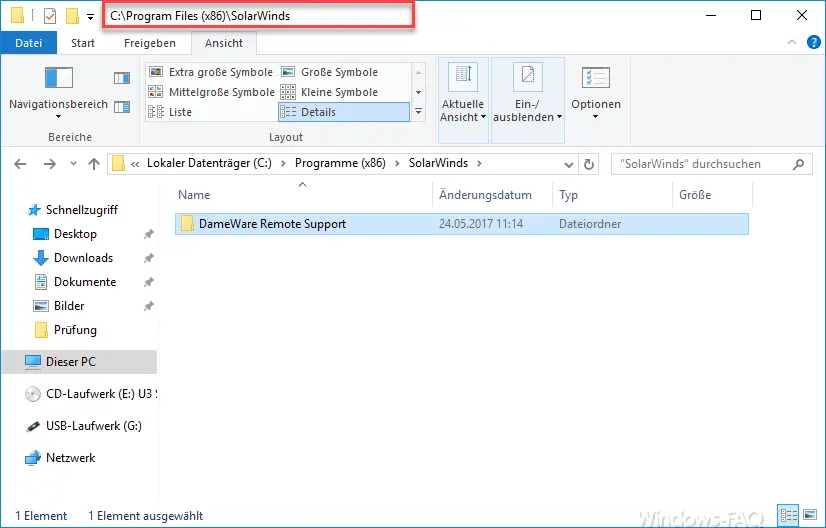 You can of course undo this change at any time. Below we have listed a few more interesting articles on the topic of Windows Explorer , some of which could make your work with Windows Explorer considerably easier. We would be happy if this information would help you.
– Windows Explorer – Recently used files and frequently used folders
– Show or show file extensions for known file types in Windows Explorer
– Yellow exclamation mark in the drive symbol in Windows 10 Explorer
– Open each Windows folder in a new Windows Explorer window
– Remove OneDrive from Windows 10 Explorer
– Key combinations for Windows Explorer
– Start each Windows Explorer window in a separate process
– Administrator prompt in the Windows Explorer context menu
– Registry value for hidden files in Windows Explorer
– Show hidden files, system files and file extensions in Explorer by default
– Copy / move process in Explorer with Undo shortcut
– call defragmentation directly from Explorer (context menu)