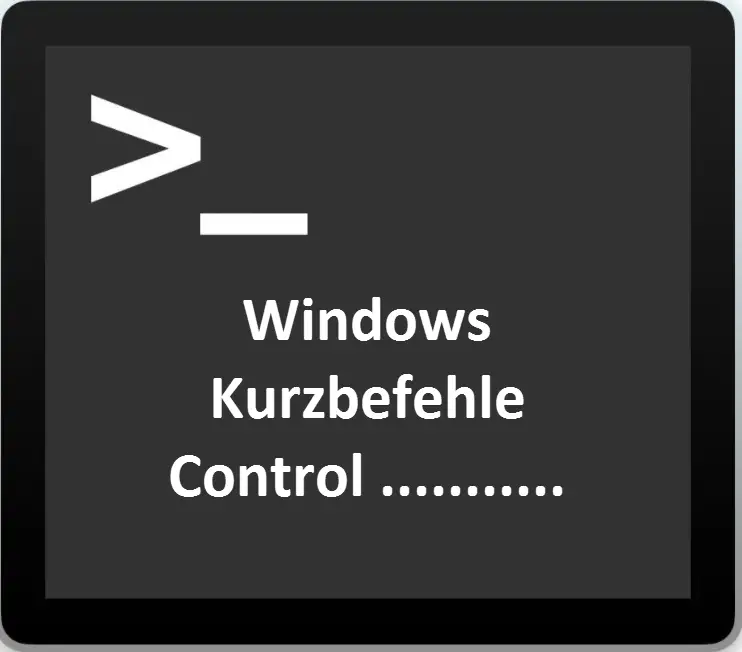 In the past, we have often reported on the various shortcuts that Microsoft provides for calling up important setting options . A summary of the previous contributions can be found at the end of this entry.
Today we would like to show you short commands again, which may be unknown to most. From our point of view, these are very interesting because they are not so cryptic and the terms can be memorized much more easily. Below we have summarized a list of the most important Windows   Control shortcuts that also work perfectly under Windows 10.
The easiest way is to call up the Windows Run dialog using the key combination Windows key + "R" and then enter the following commands.

Windows shortcut
Description of the task of the shortcut
control
Opens the Windows Control Panel
control color
Call the option to set the color of the taskbar, window frame and start menu on
Control Panel Appearance and Personalization Customize Color and Appearance
control folders
Opens the Windows Explorer options
control fonts
Opens the overview of the installed fonts on
Control Panel Appearance and Personalization Fonts
control international
Calls up the regional and language options.
control keyboard
Calls up the Windows properties of the keyboard (character repetition, delay, repetition rate, cursor blink rate, etc.)
control mouse
Calls up the properties of the mouse (settings for the mouse buttons, mouse pointer, pointer options, wheel and hardware)
control printers
Opens the editing window for connected printers and devices (Control Panel Hardware and Sound Devices and Printers)
control userpasswords
Opens the settings window for changes to your own user account (Control Panel User Accounts User Accounts)
control userpasswords2
Calls up the possibility to edit the Windows user accounts.
Finally, an overview of other useful Windows shortcuts that we have already presented in the past.
– Start important programs quickly with a command – Short commands
– Start Windows components with a command – Short commands part 2
– Start Windows components with a command – Short commands part 3
– Start Windows components with a command – Short commands part 4
– Start Windows components with a command – Short commands part 5