Microsoft is known to deliver the Microsoft Edge browser with Windows 10 . There are currently persistent rumors that Microsoft may abandon the Windows Edge browser and will also ship a Chromium-based browser .
But even now it is possible to use a web browser other than Edge as the Windows 10 standard browser . How and where you can set the Windows 10 standard browser is shown below.
First you call using the familiar key combination

the Windows 10 Settings app and then enter the following as the search term.
Web browser
We have shown you this process completely here afterwards.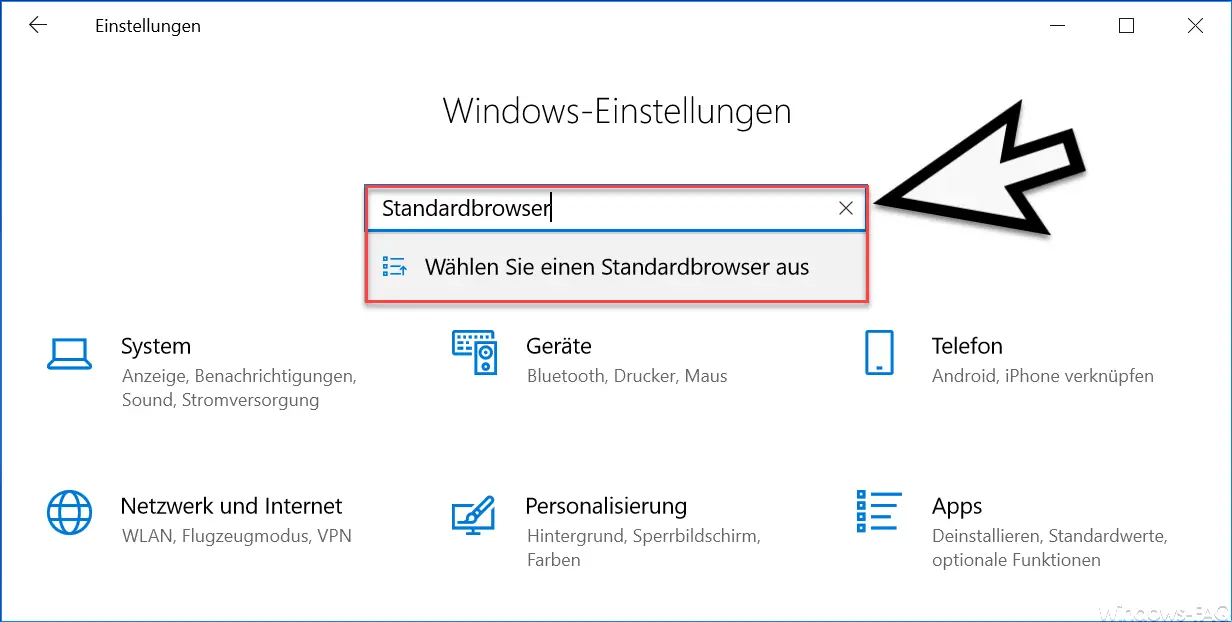 Then you choose the following point:
Choose a standard browser
Then Windows 10 switches to the area of ​​"Standard Apps" , we have already reported about this in our article " Reset Windows 10 Standard Apps ". In this area you will also find the area
Web browser
as you can see below.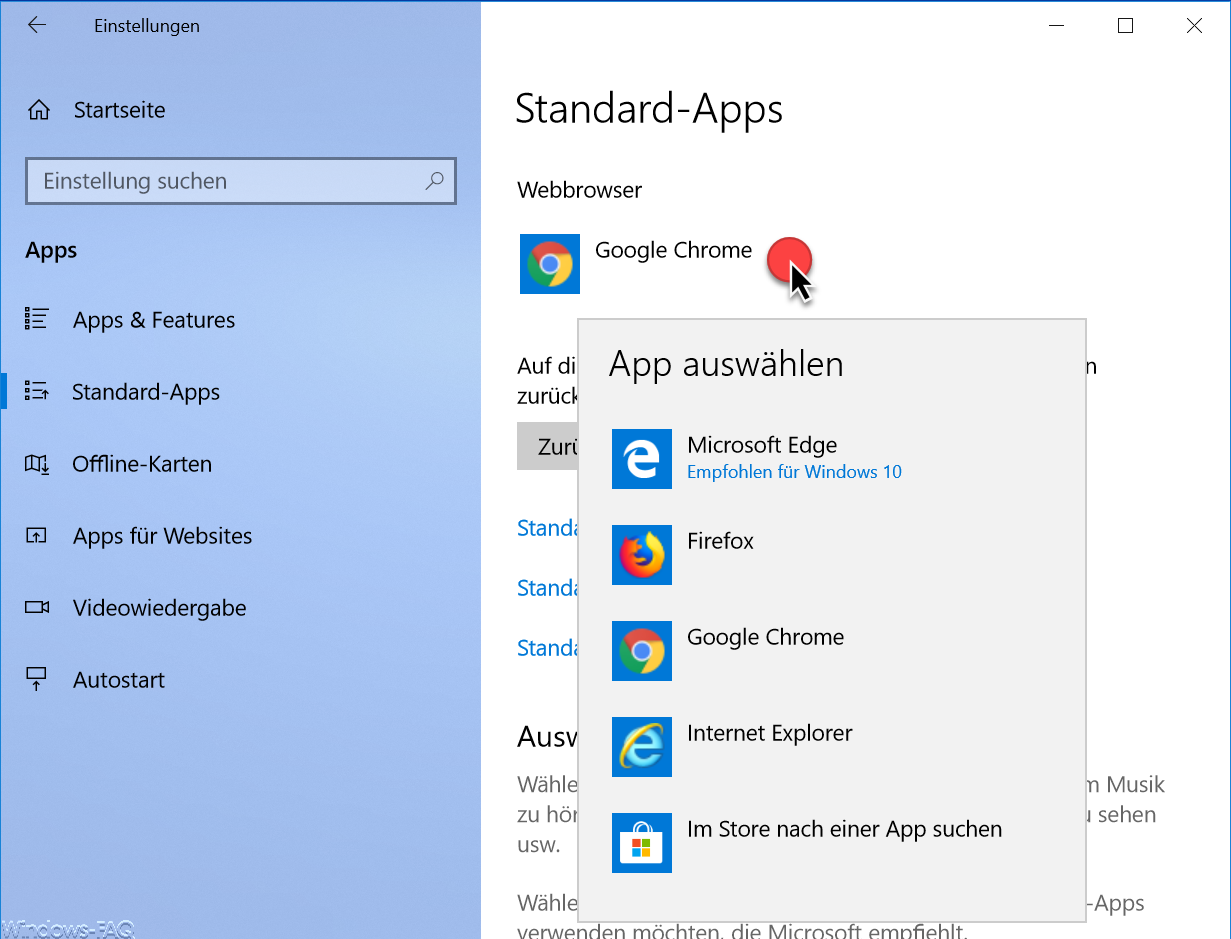 " Google Chrome " is currently stored as the standard browser for this system . By clicking on the name of the web browser, another menu opens in which all installed web browsers are displayed . In our example we could choose the following browser.
Microsoft Edge
Firefox
Google Chrome
Internet Explorer
But you also have the option to search for other popular web browsers directly via the item " Search for an app in the store " , install them and thus set them as the default browser in Windows 10 . By the way, these changes are immediately active, neither a new Windows registration nor a Windows restart is necessary.
Then we have listed other articles that also deal with the topic "web browser" . You can find other interesting articles by using our search box at the top of our website.
– Delete cookies in the Chrome browser
– Manage, edit or delete saved passwords in the Edge browser
– Useful key combinations from the Microsoft Edge Browser
– Query "Would you like to close all tabs" in the Edge Browser again
– Windows 10 always opens PDF files in the Edge Browser
– Google Clear Chrome browsing history
– View and clear Microsoft Edge browsing history