The new task view (incl. Timeline) , which has been redesigned for Windows 10 version 1803, has now been given a new icon. Up to and including the Windows 10 Fall Creators Update, the Windows 10 task view looked like this.

With the new Windows 10 version 1803 Spring Creators Update, the icon for the task view now looks like this.

Microsoft has also added a little movement to the icon, it now changes its appearance when you move the mouse over the taskbar icon.

All of this points to the revised version of the task view . After calling up the task view icon, you will not see the familiar display as you have been used to. There is also a timeline display that shows you what websites or Word documents you have viewed or opened in the past few hours or the last few days.
Here is an example from this task display (timeline display) .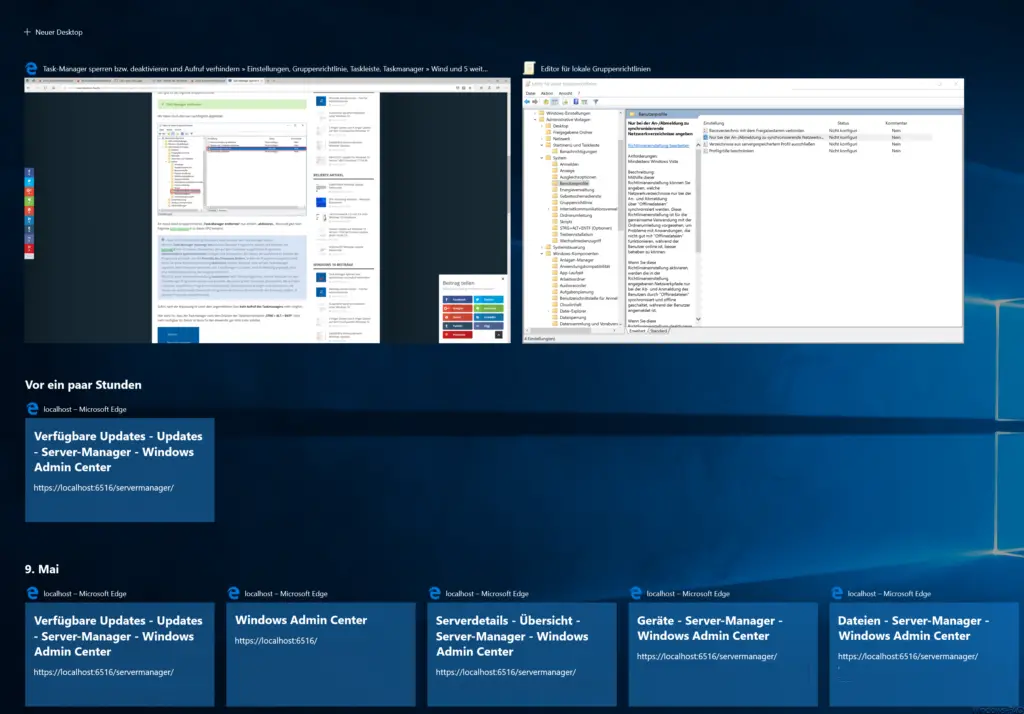 You can also remove the symbol for the timeline or the task display from the Windows 10 task bar by simply right-clicking in a free area of ​​the Windows 10 task bar and then deactivating the following point.
Show task view button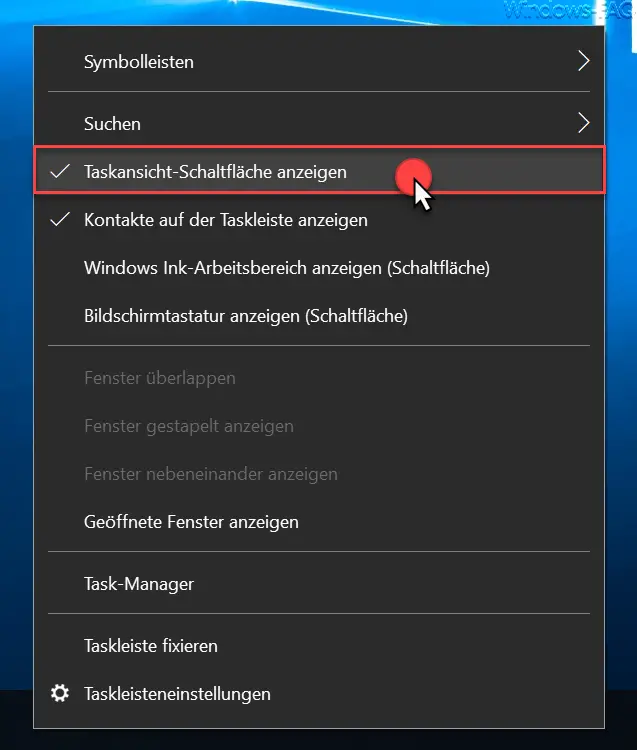 In the same way you can of course display the task view button again in the Windows 10 taskbar at any time .
Remove task view (timeline) icon via registry
Another option is to remove the icon using a registry key.
To do this, open the following registry path in the Windows program "regedit.exe":
Computer HKEY_CURRENT_USER Software Microsoft Windows CurrentVersion Explorer Advanced
There is already an entry with the following name
ShowTaskViewButton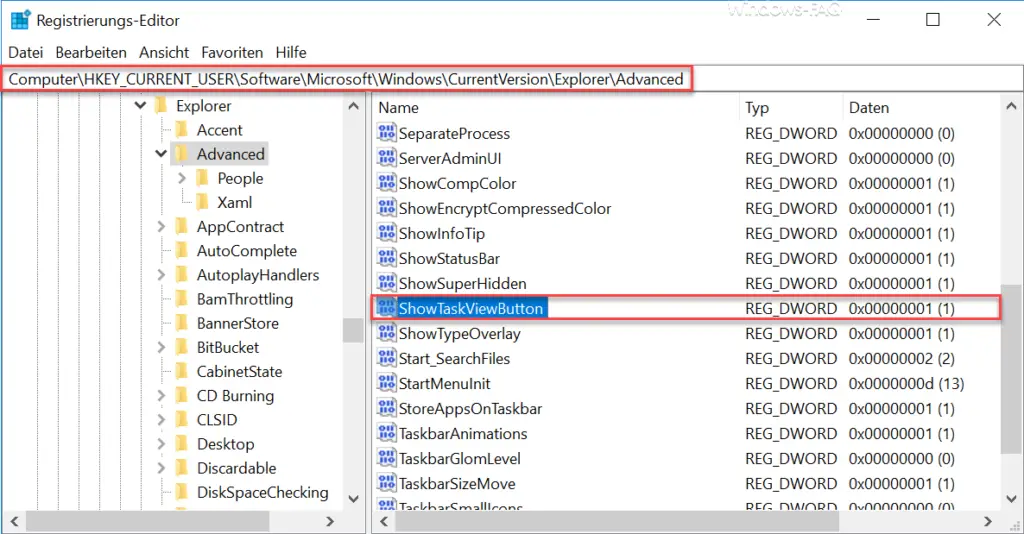 If the task view symbol is to be displayed, a " 1 " must be entered there. If the task view icon is to be hidden, a value of " 0 " must be entered accordingly . However, the changes will not become active until the next Windows login.
You can find further customization options for the Windows taskbar in these articles:
– Deactivate grouping of taskbar
icons in Windows 10
– Remove contacts icon from Windows 10 taskbar – Freeze taskbar in Windows 10
– Show or hide Windows taskbar icons completely
– Enlarge the thumbnails in the Windows taskbar
– Remove time and date from Windows 10 taskbar
– Switch off the taskbar on the 2nd monitor in Windows 10
– delete the list of recently used files in Windows 10 taskbar
– display the loudspeaker symbol in Windows 10 taskbar
– remove or display the network symbol from Windows 10 taskbar
– remove the on -screen keyboard symbol from the Windows 10 taskbar