If you are faced with the problem that you accidentally formatted your hard drive or deleted files, this data cannot be restored with Windows board tools.
For this reason, special tools have to be used in such a case, which can restore the lost and deleted files. We have been testing AnyRecover from iMyFone for the past few days and would like to tell you about our experience with this recovery tool.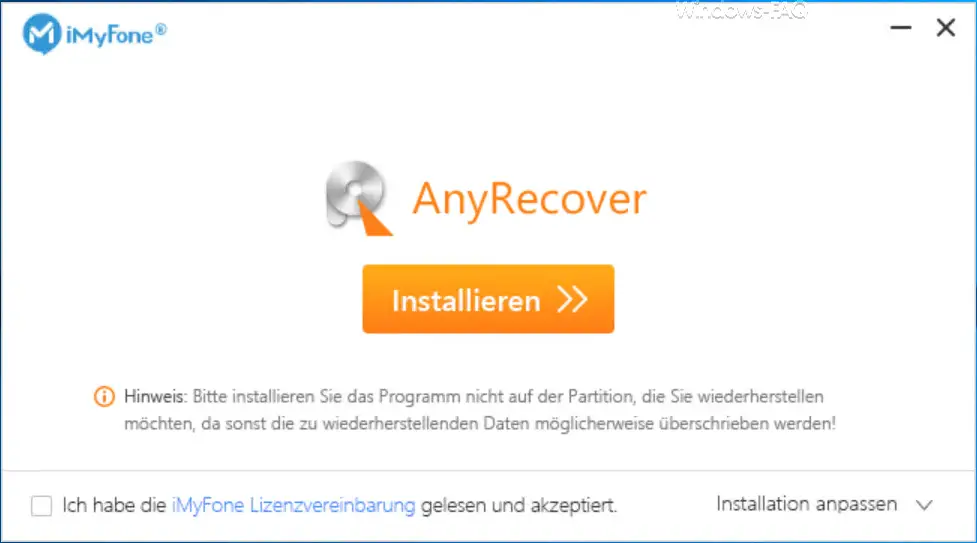 After installing the tool, which can be carried out without any special information, you can choose what type of data recovery you want to perform. The following options are available.
Recover deleted files
Recycling bin recovery (recovery of files from the trash)
Formatted disk recovery
Recover lost partitions
External device recovery
All-round restoration
The selection in the "AnyRecover" program is as follows.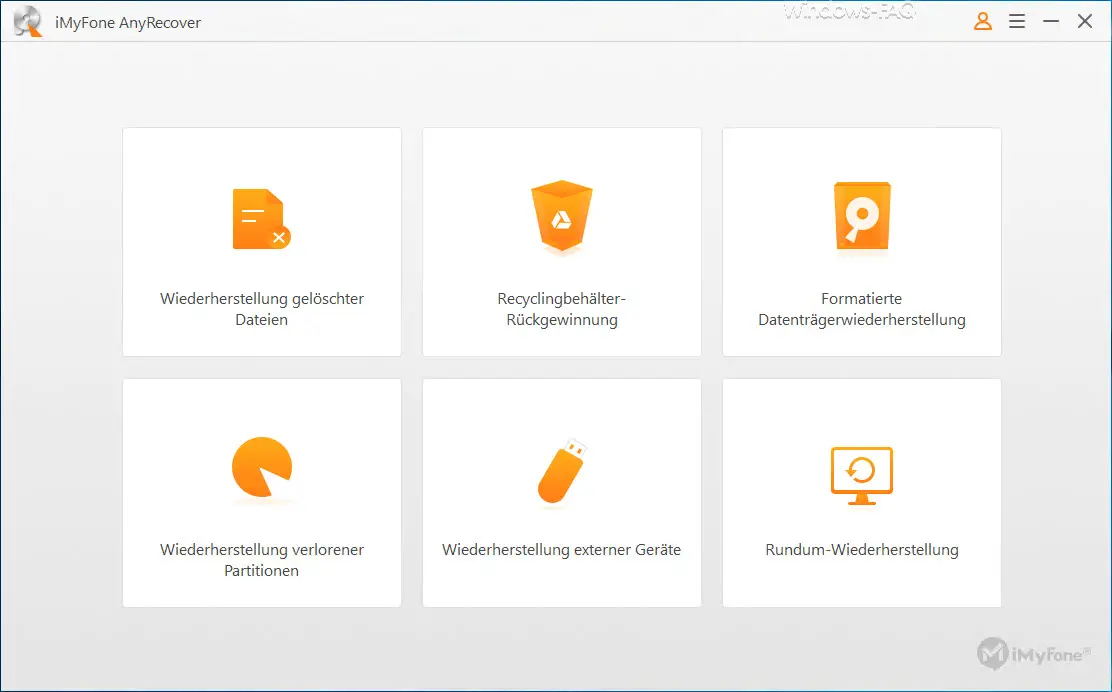 After you have selected the desired recovery function, the recovery tool starts scanning the existing partitions on the Windows PC.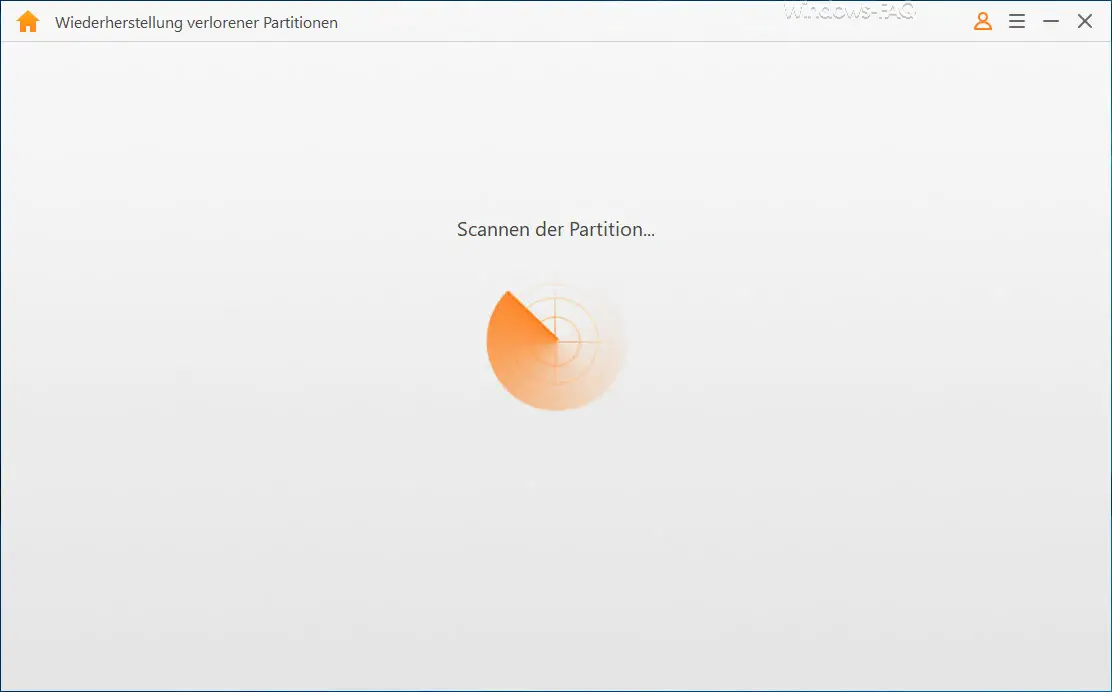 Then you will be shown all available partitions that the tool has determined. In our case, we chose an external USB hard drive as the recovery source.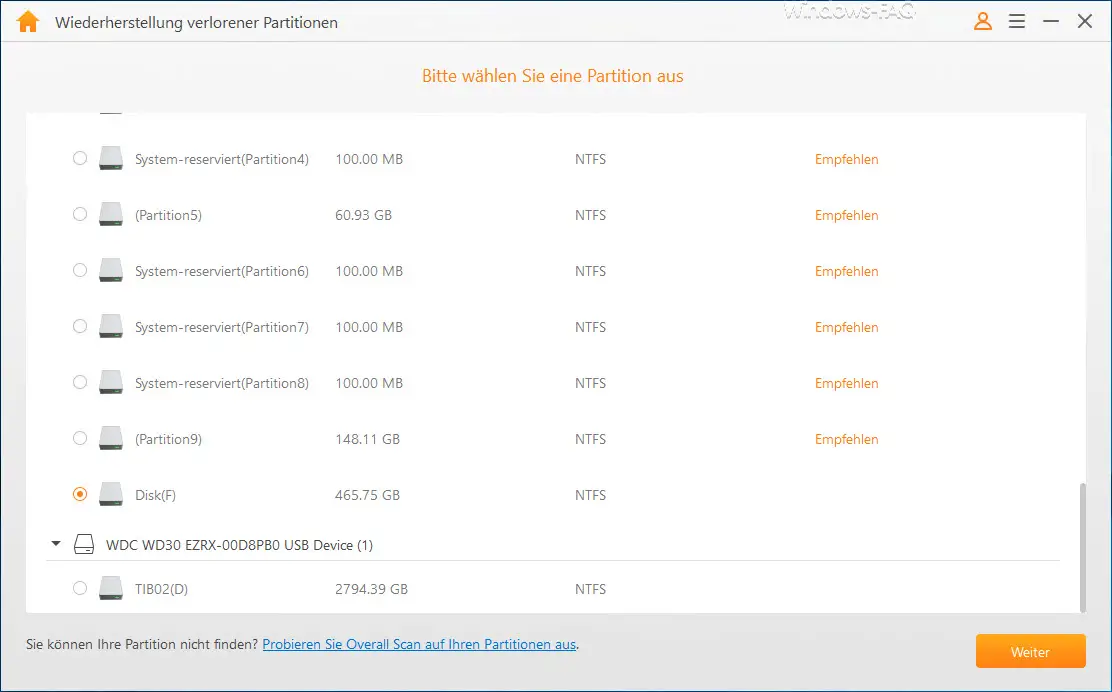 Then you can select the file types that should be taken into account when scanning lost files. The following file types are available here.
All file types
Photo (general image files, such as camera photos)
Audio (common audio files like MP3, WMA, M4A, WAV, etc.)
Video (common video files like AVI, MOV, MP4, M4V, etc.)
Document (common document files like Word, Excel, PPT, PDF, etc.)
Archive (general archive files such as ZIP, RAR, SIT, ISO, etc.)
Other files (other useful data)
In our case, we selected "All file types" because we want to restore all files from the lost paritition.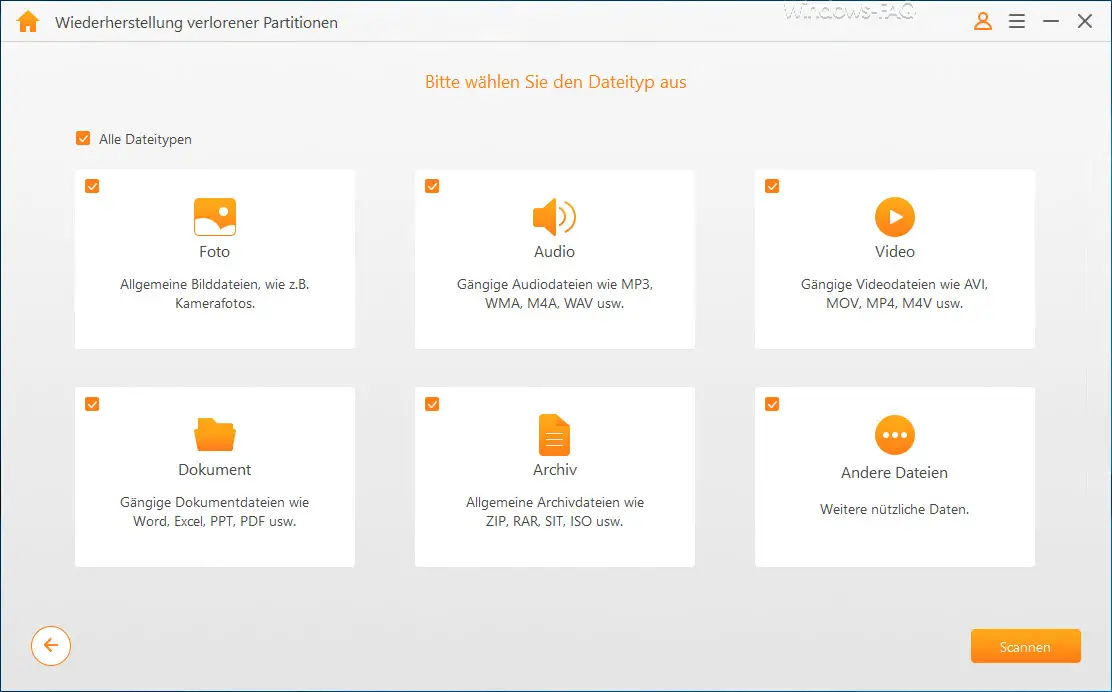 After that, an extensive scan for deleted and lost files begins. This scanning process can be intensified by the "Deep Scan", but this also increases the scanning time.
In our example, over 500,000 files were found, but the scan also took a few hours. Then we selected the files to be restored.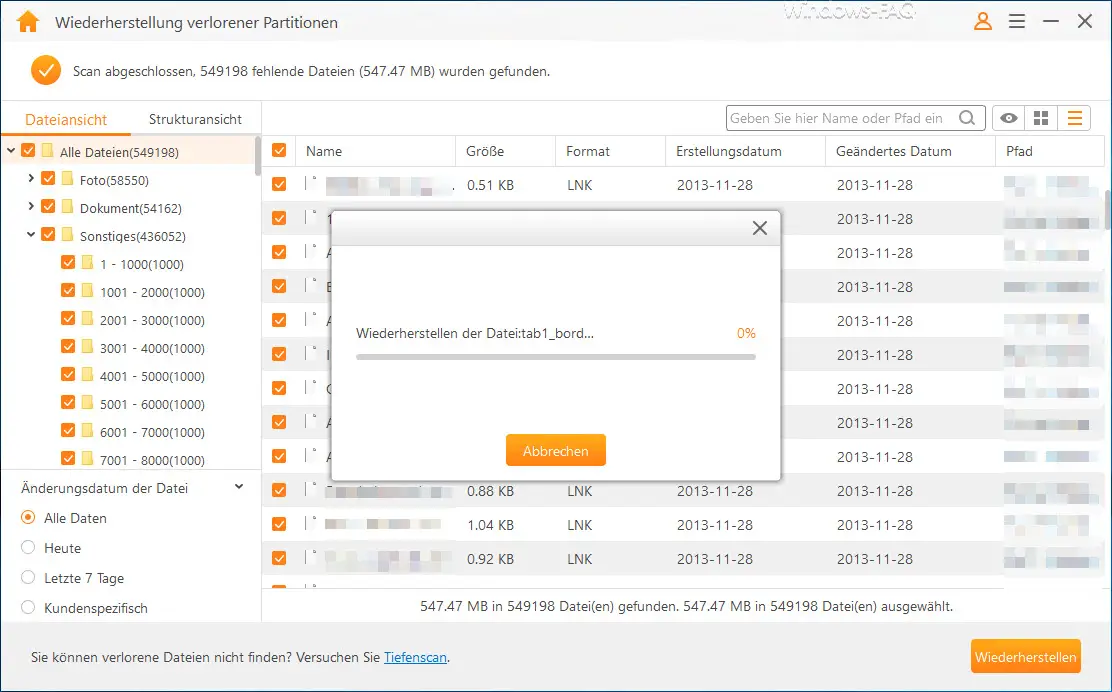 The tool then restored the files flawlessly and easily, as you can see in the final window.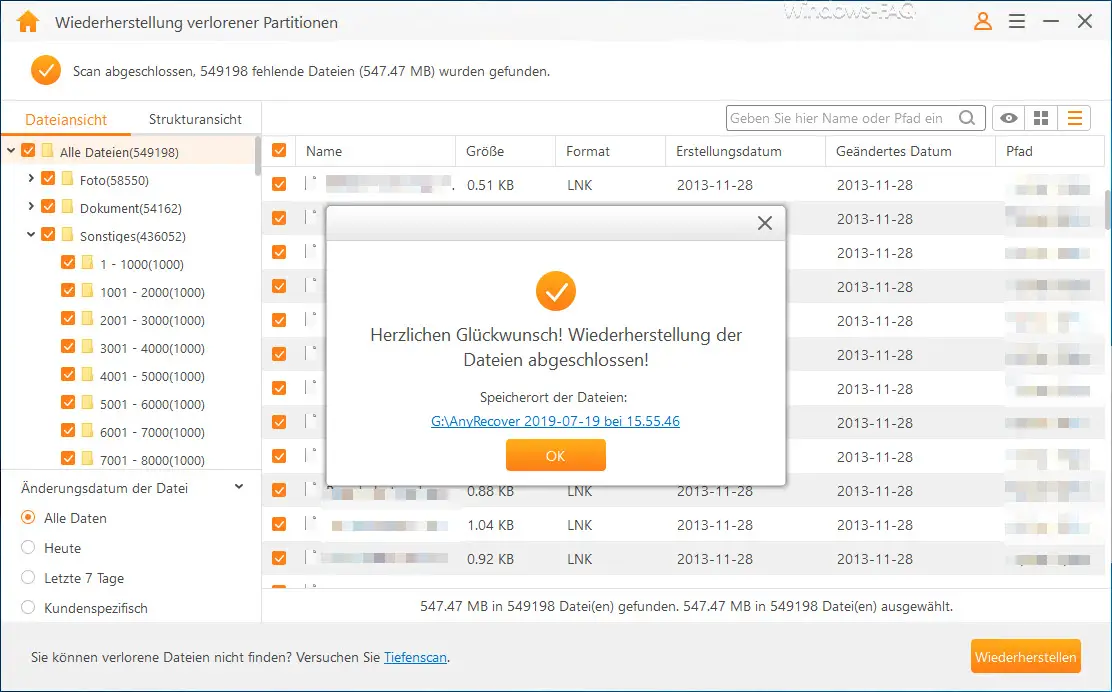 Due to the fairly simple and self-explanatory operation of the recovery tool and the good scan and recovery results, we can recommend the use of the AnyRecover tool to every user.
The recovery tool is available in different versions. There is currently an AnyRecover offer for $ 19.95 on the iMyFone website.